Severino proving he belongs in big leagues
Yanks' No. 1 prospect fans six over six innings for 1st MLB win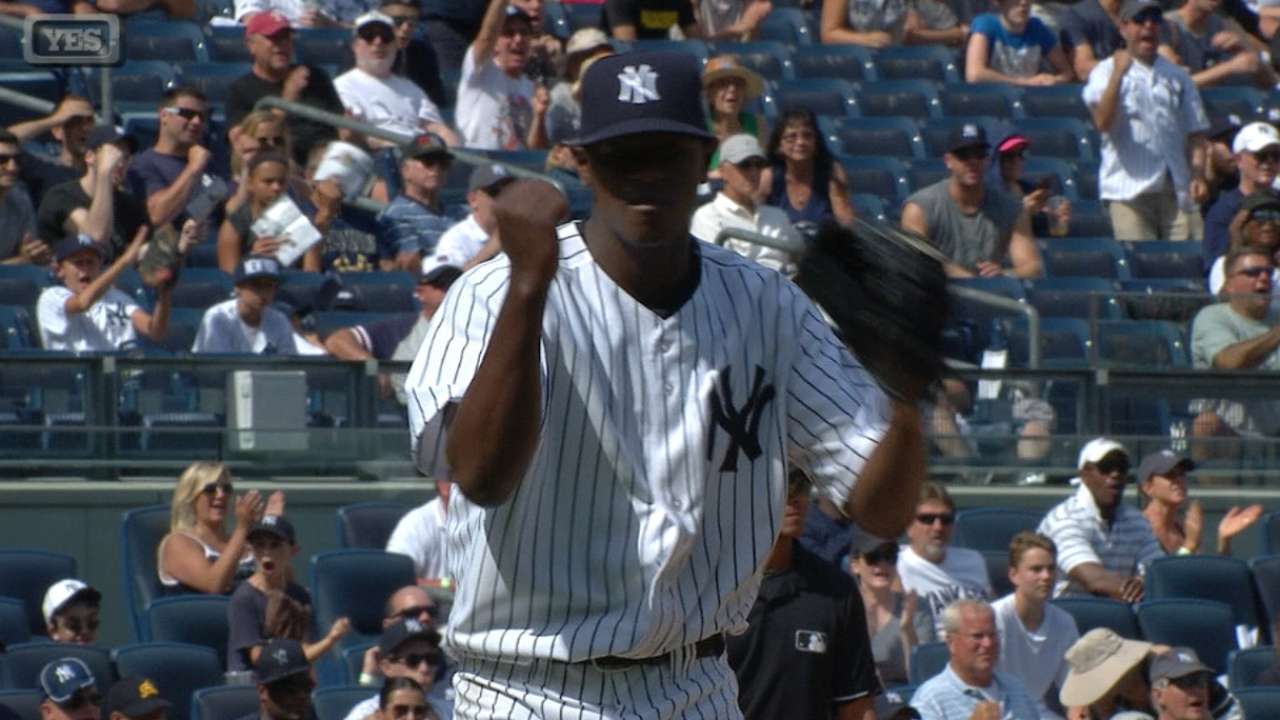 NEW YORK -- It was a day of firsts for Luis Severino -- statistically and emotionally.
On Saturday, the 21-year-old earned his first Major League win, a six-inning, one-run performance to help the Yankees beat the Indians, 6-2, on Jorge Posada Day. After two losses and a no decision, Severino officially inked his name into the win column. But the Yankees' top prospect, according to MLB.com, gained something else on Saturday, too -- a feeling.
"For the first time," he said, "I feel like I belong here."
Severino has made four big league starts and has pitched well in each of them, but there was something about Saturday that solidified in his mind that he's capable of competing at the Major League level. Perhaps it was the win, perhaps it was how he got it.
• Posada immortalized with retirement of No. 20
Severino and Yanks manager Joe Girardi both indicated that the right-hander wasn't as sharp as he has been in the past, particularly with his slider. After giving up a first-inning homer to put the Yankees in an immediate hole, Severino developed a steady rhythm, but found himself having to labor through the sixth. He retired Michael Brantley and Carlos Santana to open the inning, but then relinquished back-to-back walks to Lonnie Chisenhall and Abraham Almonte. After a quick mound visit, he forced Roberto Perez into a force out, ending the inning and a potential Indians rally.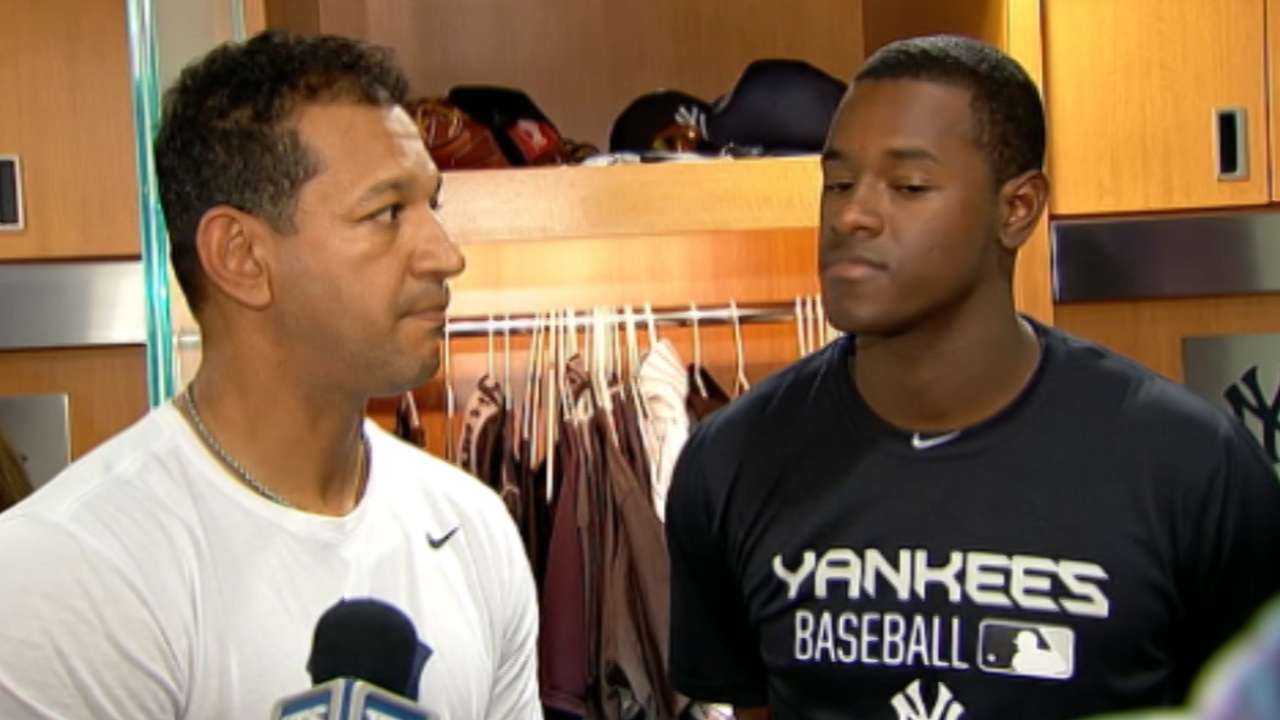 Perhaps that was the defining moment: how he handled himself in a moment when things weren't going as planned.
Girardi took note.
"I think you want to see how they compete and how they made adjustments and find a way to get through it when they don't have their best stuff," Girardi said. "He did a good job. And this is a club that had seen him before and was familiar with him, and he got through it."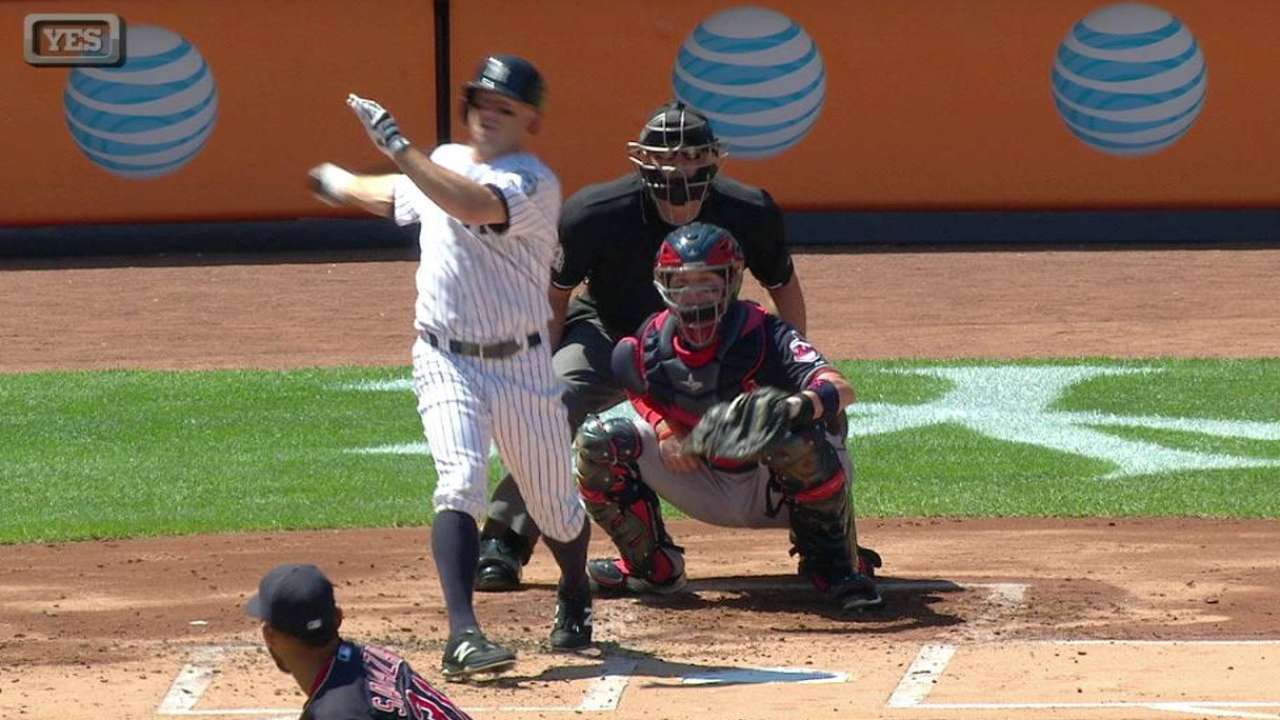 Since he arrived on Aug. 5 to make his debut against the Red Sox, Severino's teammates have raved about his poise. Nothing seems to faze him.
"After getting down early, it's not easy as a young guy to get down early and then continue to make pitches," catcher John Ryan Murphy said. "I think he continued to be aggressive with that fastball, mixed his pitches well throughout the game and kept them off-balance."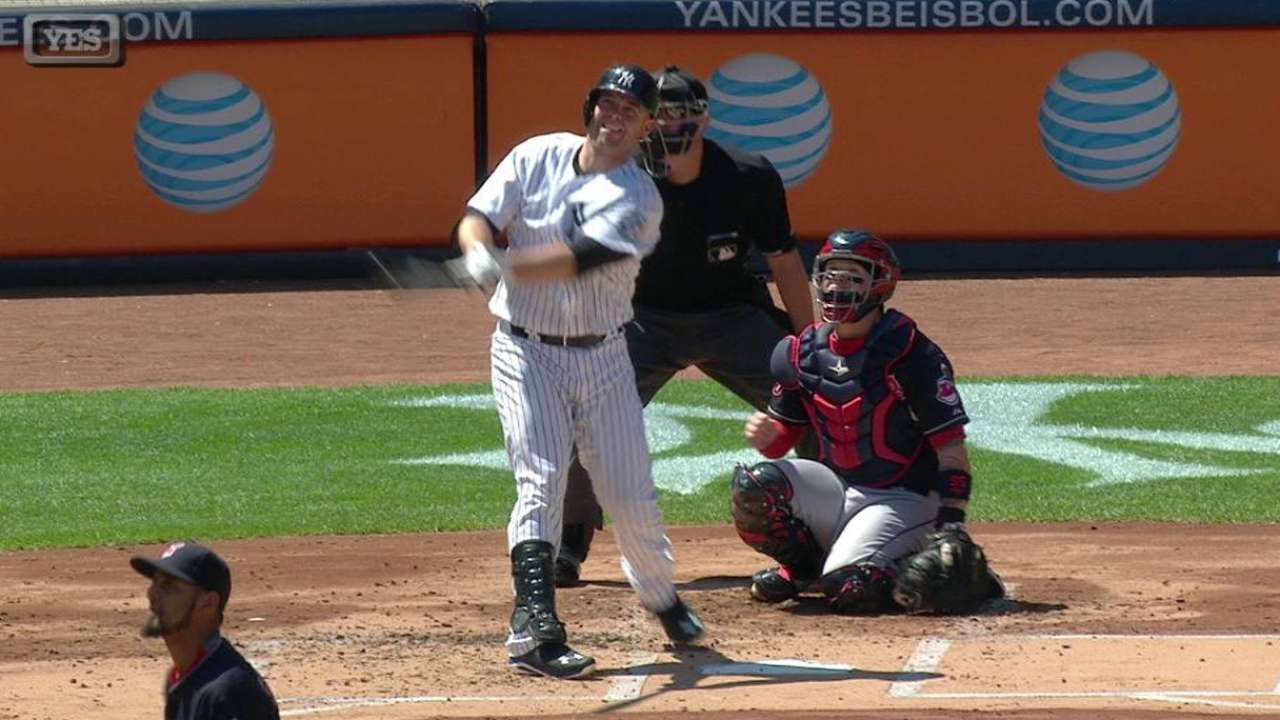 With the Yankees planning on activating Michael Pineda on Wednesday, the Yankees have said they will consider a six-man rotation in September. Asked if Severino fit in the long-term plans, perhaps even as a potential postseason pitcher, Girardi said it was too early to tell.
Of one thing, though, he was certain.
"Let me say that everything we've seen from him, we've liked," Girardi said. "And I think he's only going to get better."
Grace Raynor is an associate reporter for MLB.com. This story was not subject to the approval of Major League Baseball or its clubs.