On-the-rise Pirates getting national play
Success gets Bucs more exposure to fans across United States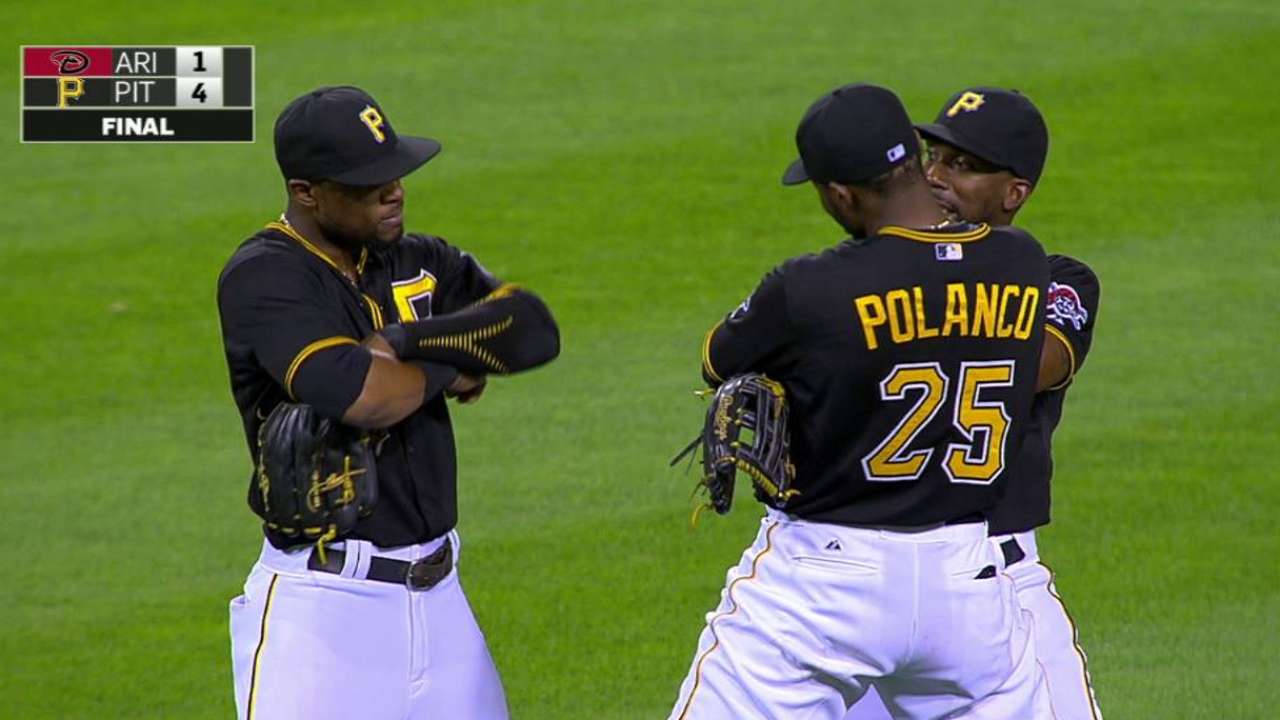 PITTSBURGH -- As the Pirates' win total grows, so does their recognition. Two years removed from anonymity, the Bucs are definitely ready-for-prime-time players -- perhaps the ultimate confirmation of Clint Hurdle's mission to change the culture and image of the storied franchise.
MLB Network on Thursday. FOX Sports 1 on Saturday. ESPN Sunday Night Baseball on deck. As the curtain rises, so does awareness and admiration of the Bucs, of their ballpark, of their city.
"We didn't play on [national] TV my first two years here," Hurdle acknowledged. "This is another tangible sign of us getting better as a team. You don't get on TV if you're not playing well.
"We're playing good baseball now, playing good teams -- it's a great time of the year to be playing well against good teams."
They have played some of their best jump-out-of-your-seats ball in that national focus, from the 10th-inning comeback over St. Louis on July 12 to the shutdown of the World Series champion Giants on Thursday.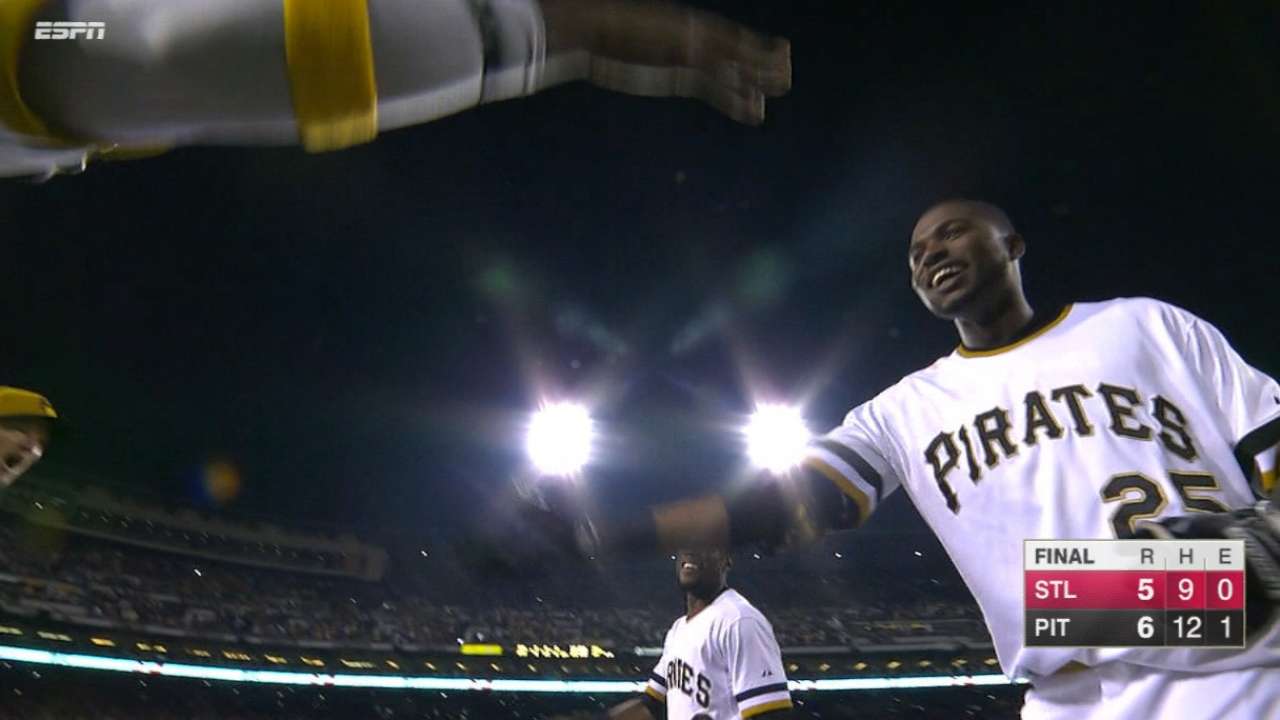 "We're getting these opportunities, and we're not out to make the most of them. You're not going to play harder because it's TV or because it's the Giants," Hurdle said. "But it is giving the opportunity for some people who normally would not have the chance to get a look at us."
There is no shortage this baseball season of national darlings. This is a nation that easily falls in love with underdogs, and long-suffering teams dancing at the lip of the stage include the Astros, the Blue Jays, the Mets and even the Cubs. But romance also blossoms between fans who punch clocks and a Pirates team of few genuine stars and many traveled grinders.
For every Andrew McCutchen, the Bucs give you five Joe Blantons. Among them, Michael Morse, Chris Stewart, Travis Ishikawa, J.A. Happ and Blanton have been on 28 different teams. Pittsburgh resonates with fans as the mecca of journeymen.
"So the exposure comes," Hurdle said. "But we're also paying the tax for success."
The manager alluded to the coming Labor Day weekend: The Pirates have another Sunday Night Game on Sept. 6 in St. Louis -- and a 1 p.m. game the next day in Cincinnati.
That taxman can keep coming, as far as the Bucs are concerned.
Touching all the bases
• First: Hurdle conceded that Blanton, who worked two innings in relief of Jeff Locke on Friday, could be a starting option down the road.
"He's got the experience to do it. [It's something to consider] if for no other reason, the piggybacking," Hurdle said. "To build a guy up to 75-100 pitches at this point of the year is another challenge."
• Second: Jordy Mercer went 3-for-8 in his last two rehab games at Triple-A Indianapolis, including Saturday's 6-0 win in Charlotte.
• Third: Travis Snider also played in both games for the Indians and went 3-for-7.
• Home: McCutchen entered Saturday tied for the MLB lead with eight sacrifice flies. He had a total of four in 2013, when the Pirates were 28th in the Majors with a team total of 29.
Tom Singer is a reporter for MLB.com and writes an MLBlog Change for a Nickel. He can also be found on Twitter @Tom_Singer and on his podcast. This story was not subject to the approval of Major League Baseball or its clubs.