Giants expect Panik to return in September
Pagan doing well with knee, slated to start Minors rehab assignment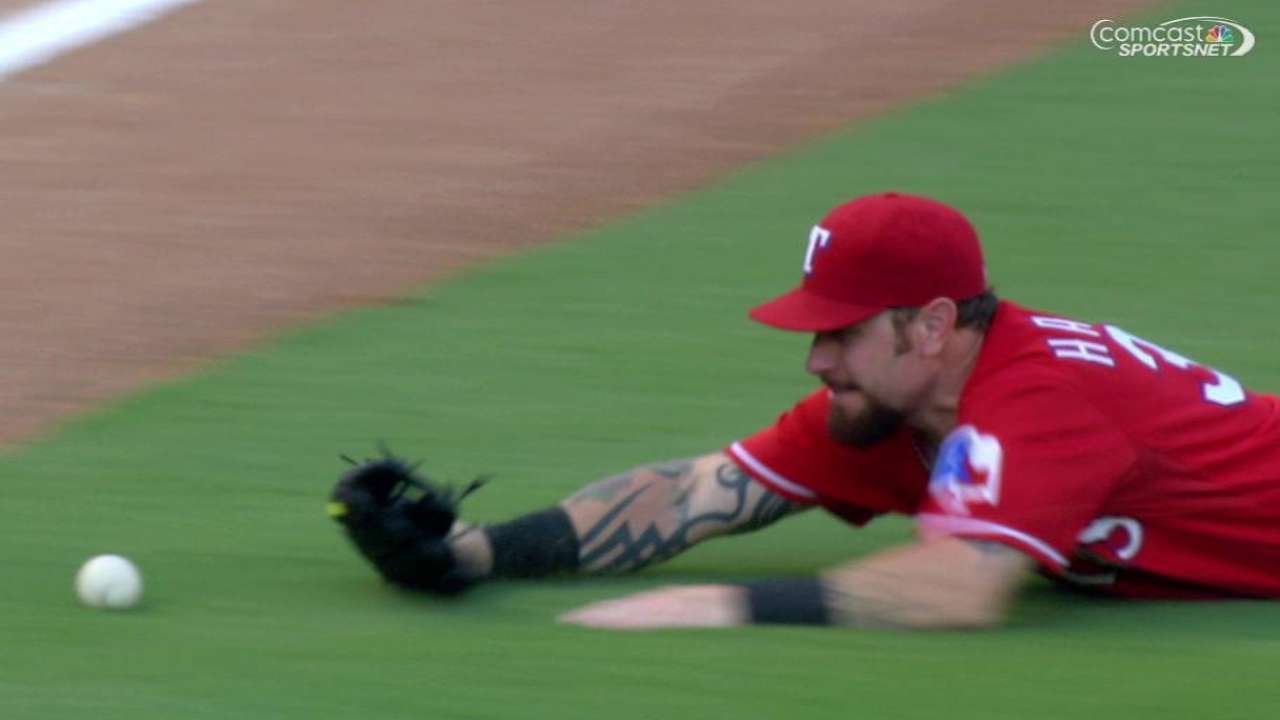 PITTSBURGH -- Giants second baseman Joe Panik could be back by the first week of September, and outfielder Angel Pagan, eligible to return Tuesday, has had no issues rehabbing his knee, manager Bruce Bochy said Saturday.
Panik (lower back inflammation) hit the 15-day disabled list Aug. 3, but Bochy pointed to progress for the 2015 All-Star. Panik has started throwing and could take some swings Sunday.
"He's on schedule. There have been no setbacks. This is the rehab we had planned for him to make sure we don't have a setback. If we did, then he'd be out for the year," Bochy said.
The Giants would certainly welcome back Panik's bat whenever he's healthy. The 24-year-old owns the fourth-best batting average (.309) among second basemen this season with the second-highest on-base percentage (.374) at the position.
Meanwhile, Pagan (right knee tendinitis) was placed on the DL on Aug. 11, retroactive to Aug. 10.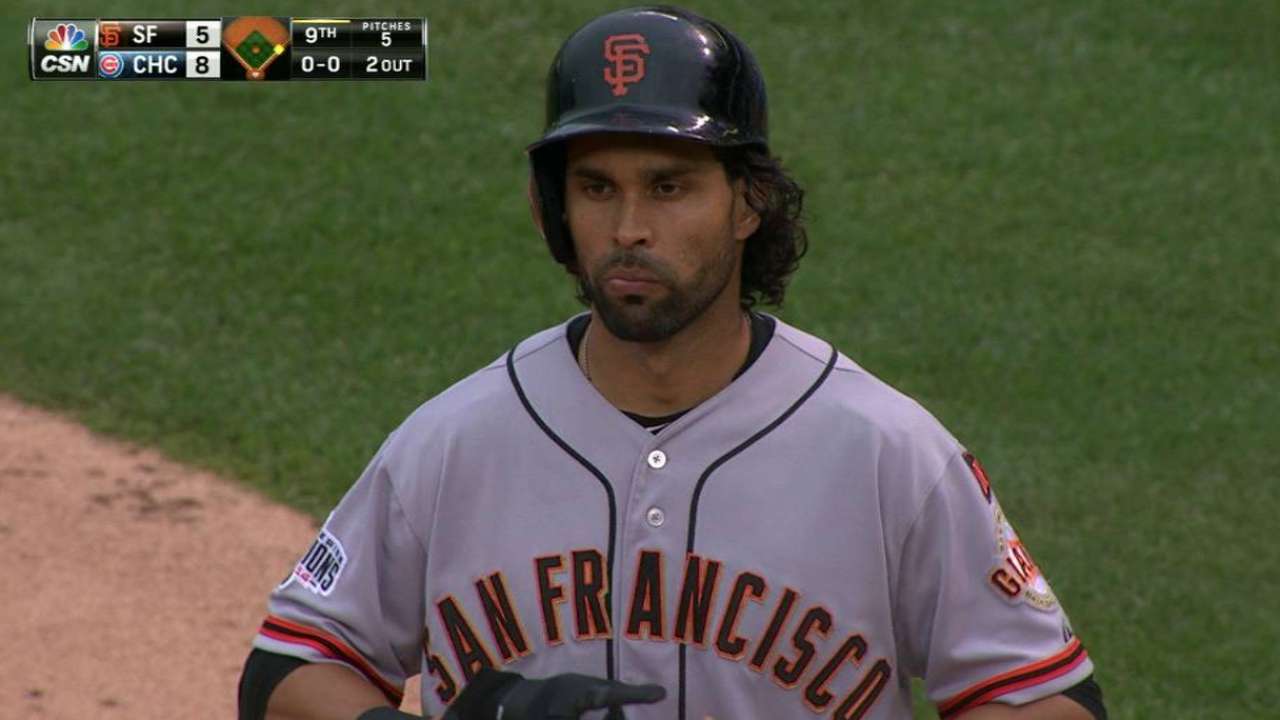 Bochy was hesitant to say for sure whether Pagan would make it back by Tuesday. The 34-year-old will start rehab games Sunday, and the manager wants to be sure Pagan doesn't rush back.
But Bochy said he's close, and the platelet-rich plasma injections Pagan received for his knee have helped.
"He's been getting after it," Bochy said. "Seems like he's really benefited from it."
John McGonigal is an associate reporter for MLB.com. This story was not subject to the approval of Major League Baseball or its clubs.