Baseball a family affair for the Fraziers
Parents Charlie and Joan are 2015 Little League Parents of the Year
SOUTH WILLIAMSPORT, Pa. -- Home Run Derby champion Todd Frazier isn't the only member of his family worthy of adoration. The Reds' slugger is just one of three Frazier brothers, all of whom played baseball in Little League and were drafted by Major League teams.
Their parents, Charlie and Joan Frazier, certainly deserve some credit for their success. For that, Little League Baseball is recognizing the Fraziers at Lamade Stadium on Saturday as the 2015 George and Barbara Bush Little League Parents of the Year. Established in 1980, the award is presented annually to the parents of a Major Leaguer who were actively involved in their son's Little League experience.
Uniquely, the Fraziers, of Toms River, N.J., helped to mold not one but three professional ballplayers. Todd, who's 29, is the youngest of the trio, which includes oldest brother Charlie Jr., 35, and Jeff, 33. He's also enjoyed the longest stint in the big leagues of the three, as Charlie, an outfielder, spent six seasons in the Minors, and Jeff, an outfielder and DH, played nine games for Detroit in 2010.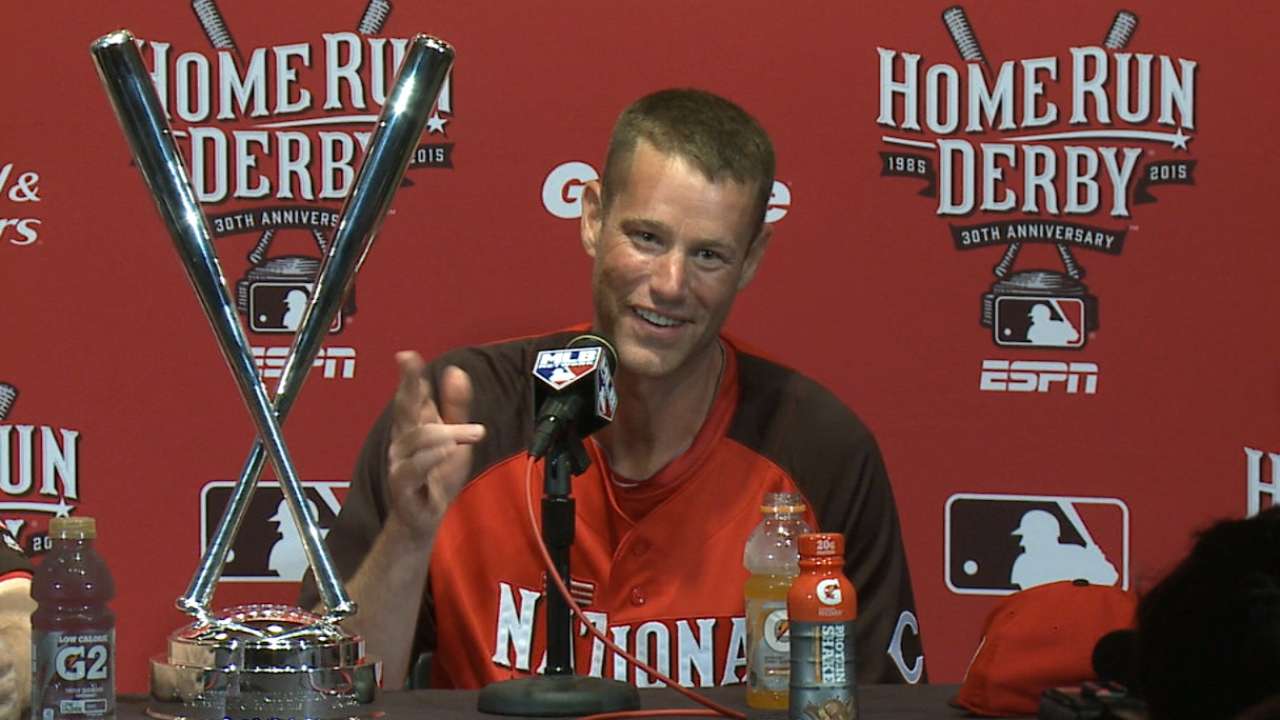 The Fraziers are also no strangers to Williamsport, as the younger two boys both played baseball for Toms River East Little League, the juggernaut that reached the Little League World Series in 1995 and '96, when Jeff was on the team, and 1998, when Todd starred as a pitcher and shortstop for the team that won it all.
"Everybody plays baseball back at home," said Todd, "so everybody knows everybody back there when it comes to baseball."
Everyone in Toms River knows the Fraziers, for sure. After all, the Frazier Field House at Toms River East is now named in their honor. And while Todd takes the field for Cincinnati, Charlie and Jeff operate Frazier Baseball, an organization in their home community which teaches kids the fundamentals -- just as their father once did for them.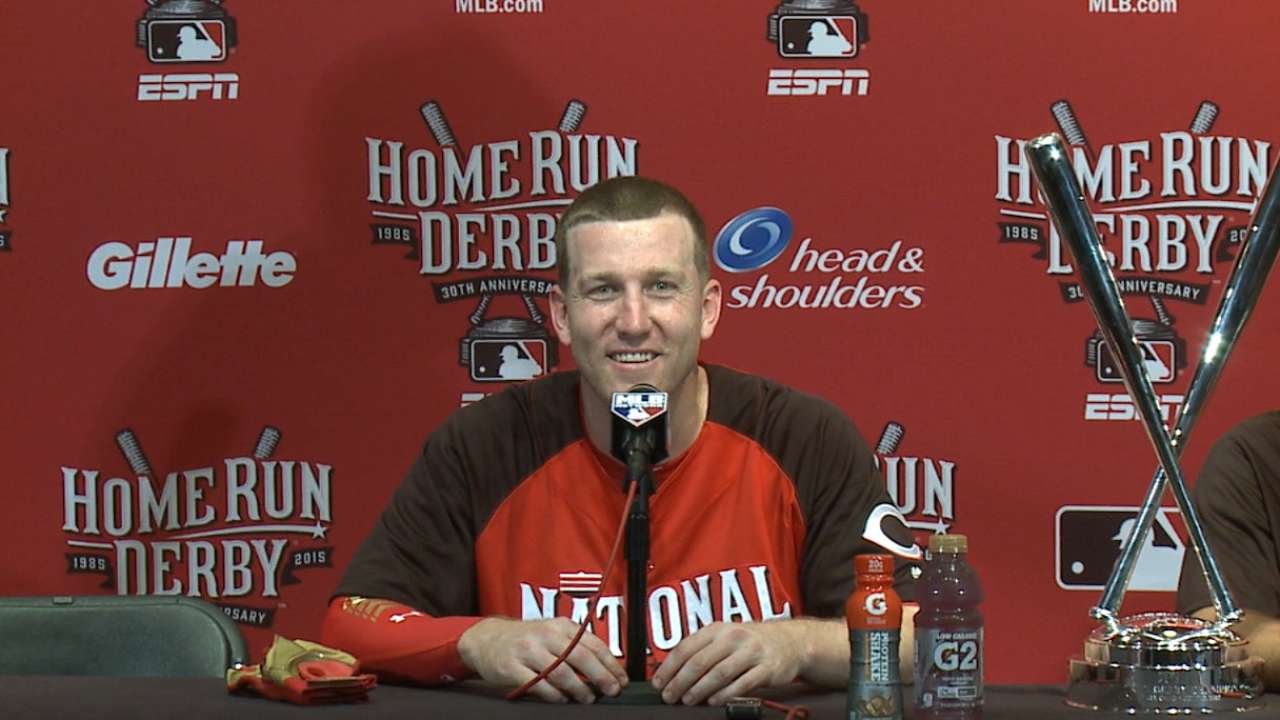 "The kids were very interested in Little League from an early age," said Charlie Sr. "We probably hit thousands of balls to them by the time they were 4 years old. Once the kids started playing, they wanted to hang out at the Little League fields -- even when they weren't playing."
Sure enough, even after he hung up his own spikes, Charlie returned to assist his brother, pitching to Todd in the 2015 MLB Home Run Derby at Great American Ball Park. His younger brother became the first LLWS graduate in history to win the competition.
"This is the way you play the game," said Todd, now a father himself, after the event. "You play for your family, your friends, because you love the game. Your fans are right behind you in your court."
And foremost among them are two fans who have been there since the beginning: Charlie and Joan.
Allison Duffy is an associate editor for Major League Baseball. This story was not subject to the approval of Major League Baseball or its clubs.