Mo'ne shows Pennsylvania pride at LLWS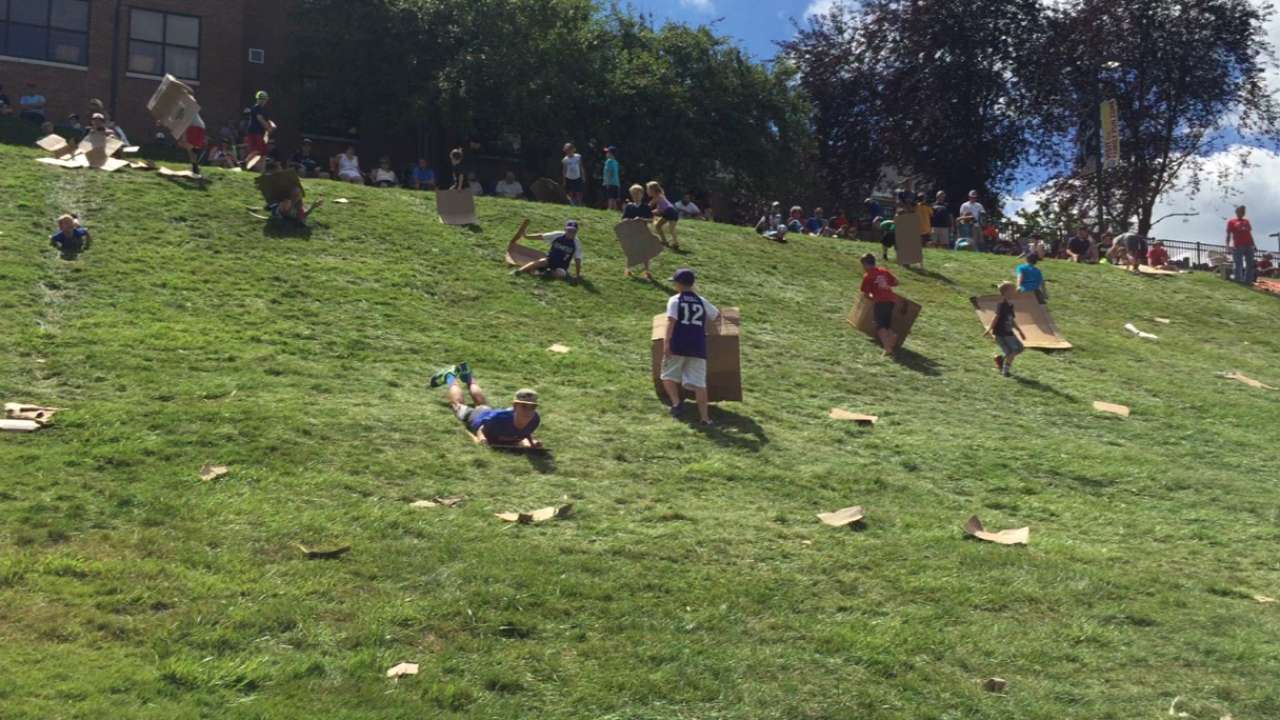 SOUTH WILLIAMSPORT, Pa -- Taney Little League's Mo'ne Davis, no stranger to the spotlight in her own right, returned to Williamsport on Friday to celebrate a historic achievement. But this time, the first female Little Leaguer to win a World Series game and her 2014 Mid-Atlantic Region Champion teammates were in town to cheer on their fellow Pennsylvanians.
Hailing from Lewisberry, Pa., Red Land Little League advanced through district, state and regional tournaments this year to earn the Mid-Atlantic crown. After Taney and Davis advanced to Williamsport last year, 2015 marks the first time since 1960-61 that the Keystone State has been represented in back-to-back Little League World Series.
• Let's play 8! LLWS opens in historic fashion
"They supported us [at the 2014 World Series]," said Davis of her return trip to Williamsport. "It's pretty cool to return the favor and wish them the best luck you could have."
Mo'ne Davis and Taney LL were back at the #LLWS to celebrate Pennsylvania history: http://t.co/693lF4oDp1 pic.twitter.com/P54pWgIb8C

- Little League (@LittleLeague) August 22, 2015
Despite never meeting Red Land on the field at the state tournament in 2014, Davis and her teammates have found a common bond with the 2015 Mid-Atlantic Region Champs -- with Davis hoping that her experience might be able to help out this year's Pennsylvania squad.
"Make sure you interact with the other teams and get to know them more, because you might not get to see them again," Davis said. "I would tell them to have as much fun as you can, and to interact with the other teams. Time here will go by super fast."
Dallas Miller is a reporter for Little League Baseball and Softball. This story was not subject to the approval of Major League Baseball or its clubs.