MLB.com Columnist
Tracy Ringolsby
Collins enjoying Mets' ride with patient approach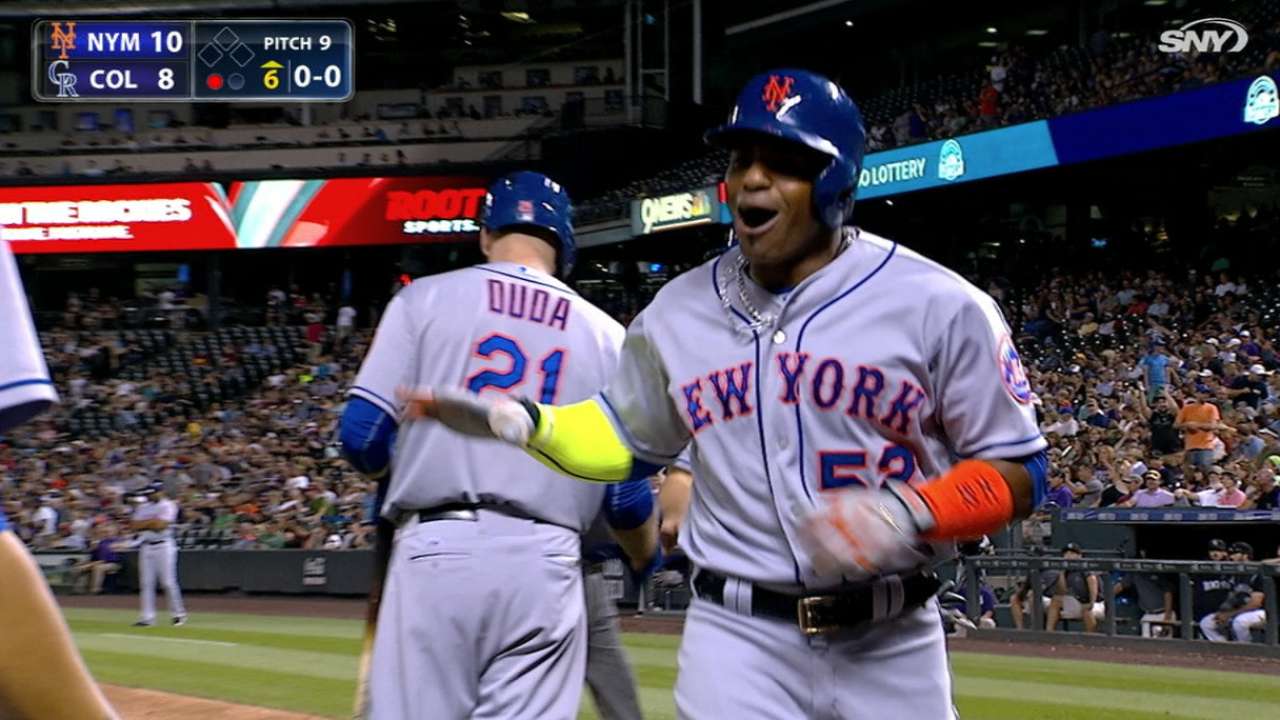 DENVER -- Mets manager Terry Collins leaned back in the chair behind the desk in the visiting manager's office at Coors Field, and smiled during recalling moments of his first big league manager job with the Astros.
"Craig Biggio came up to me one time and said, 'You don't have to take everything so personal,'" said Collins. "You know what, he was right."
Collins is a big league manager for the third time. He is having fun. And it is not just because the Mets are in first place in the National League East.
Mainly it is because Collins is so much more comfortable with his situation.
Like most first-time managers, Collins thought he was ready for anything the game could offer when he took over the Astros in 1994, only to be dismissed after finishing in second place in the NL Central for three consecutive seasons. The next season, he took over as manager of the Angels. And this time, he took the team to back-to-back second-place finishes before resigning 133 games into the 1999 season.
Like most veteran big league managers, Collins now understands the value of experience.
When a manager who was dismissed previously gets another chance, there are usually rumblings about "recycling managers" instead of giving someone else a first-time opportunity.
Collins, however, now understands the value of his past opportunities, and he is not alone.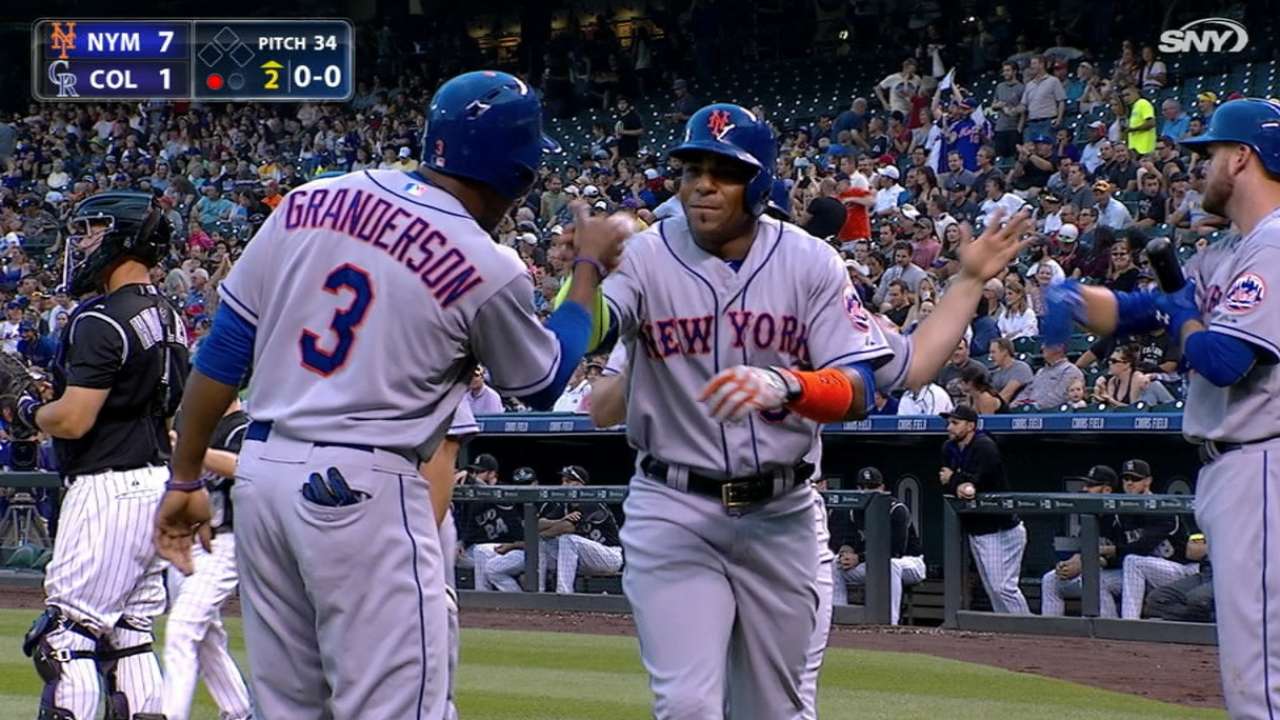 Eleven of the 23 managers enshrined in the Hall of Fame spent at least part if not all of their careers managing during the expansion era. Walter Alston and Tommy Lasorda, who combined to manage the Dodgers for 45 consecutive seasons, are the only ones who were never dismissed.
Think about it.
In 2014, Bobby Cox, Tony La Russa and Joe Torre were inducted into the Hall of Fame. Cox managed Atlanta to a professional sports record 14 consecutive first-place finishes. That was his second tour with the Braves, who dismissed him after the 1981 season, brought him back as the general manager in '86, and moved him back into the dugout midway through the 1990 season.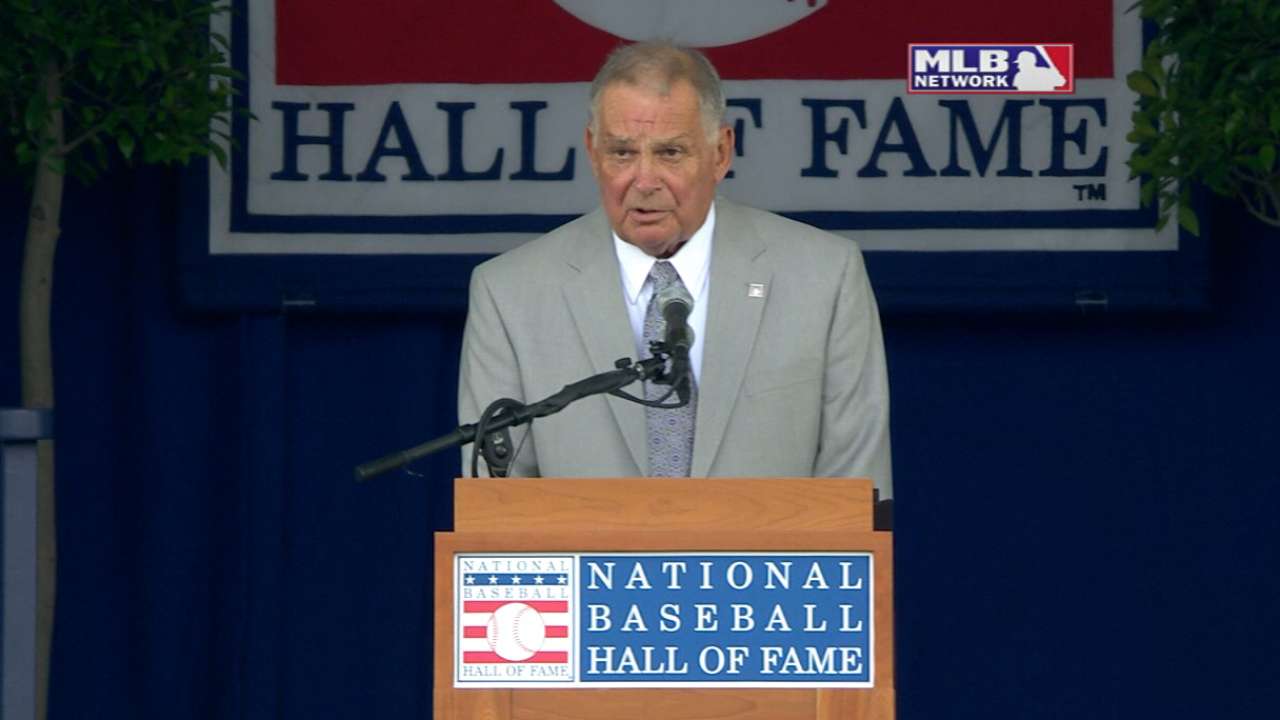 La Russa was dismissed as the manager of the White Sox and A's, where he won a World Series championship in 1989, before becoming the longest-serving manager in Cardinals history. Torre was dismissed by the Mets, Braves and Cards, which led to his hiring as manager of the Yankees being greeted by New York tabloid headlines proclaiming "Clueless Joe" and "Average Joe."
Dick Williams managed six teams. Casey Stengel had a losing record in eight of nine seasons that he managed the Dodgers and Braves before being hired by the Yankees, who won World Series championships his first five years in their dugout.
Whitey Herzog was dismissed twice before finishing his career with the Cardinals. Sparky Anderson won two World Series championships in Cincinnati and then, after being fired by the Reds, another in Detroit. Al Lopez "resigned" for health reasons with the Indians after the 1956 season, but on Opening Day '57, he was filling out the lineup card of the White Sox.
That doesn't mean multiple managerial jobs assures success, but it does show managers can improve with experience. Collins has.
"I am much more patient," Collins said. "That time [in Houston], if we lost a game, I felt like it was my fault. I thought I had failed the team. The players could see it and they thought I was upset with them. I was mad at myself, but if affected the team. Now I make a decision. Some work, some don't."
That 11-year break between managing the Angels and being hired the Mets helped Collins gain a different outlook.
Collins worked as an advance scout for the Cubs (2000), third-base and bullpen coach of the Rays ('01), field coordinator for the Dodgers ('02-04), director of player development for the Dodgers ('05-06), manager of the Orix Buffaloes in Japan ('07-08), manager of Team China in the World Baseball Classic ('09) and was the Mets' Minor League field coordinator in '10 before getting the offer to manage the club in the big leagues.
It hasn't been easy. The Mets had a losing record each of Collins' first four years. It has, however, been satisfying, mainly because he knows he is better prepared for the job today than he was when he filled out his first lineup card in Houston.
"I heard people say managing in New York is tough because of the scrutiny," Collins said, "but I enjoy it."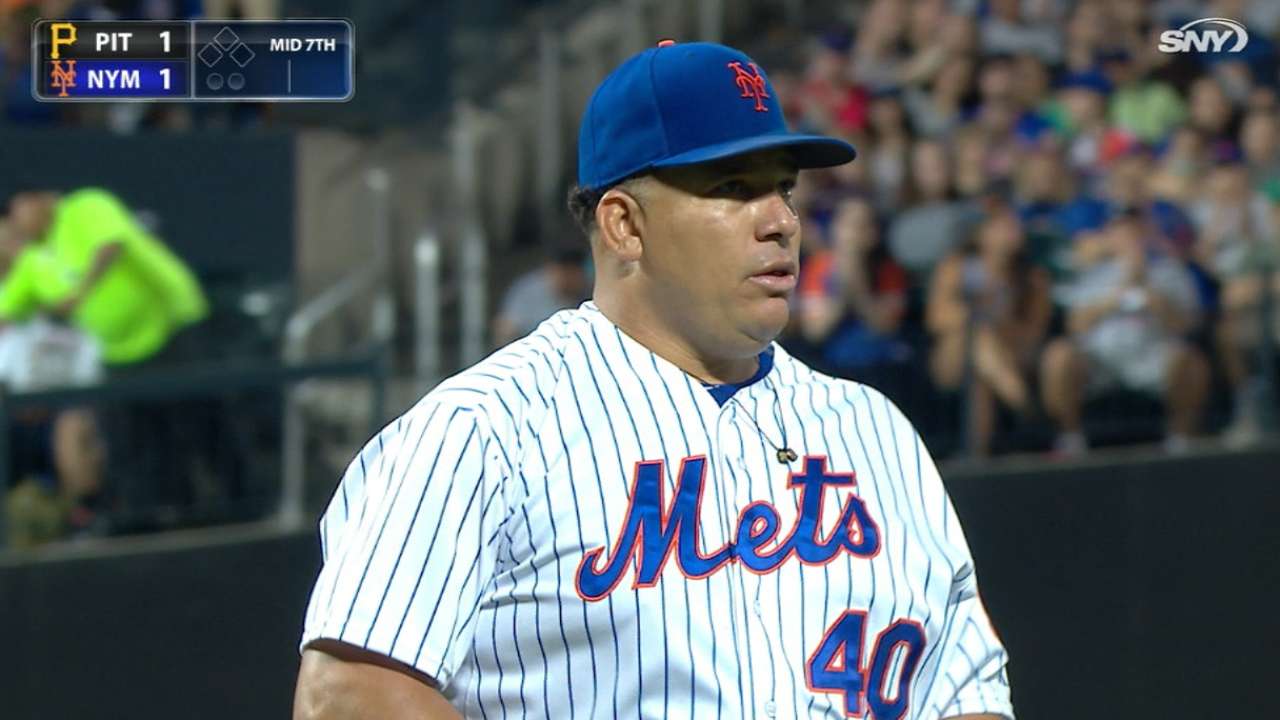 Collins should. Despite an offensively-challenged team that had a healthy David Wright for only eight games this season, Collins and his staff had been able to nurture a rotation of youth except for the ageless Bartolo Colon into a five-game lead over the Nationals.
Sixteen of the 30 current big league managers are in their first managerial job. However, of the 15 teams with a .500-or-better record, only six have a manager who has never managed anywhere else -- Cardinals (Mike Matheny), Dodgers (Don Mattingly), Rangers (Jeff Banister), Nationals (Matt Williams), Kevin Cash (Rays) and Paul Molitor (Twins).
Collins understands the difference, now.
"One thing I wanted to do here was I told myself to enjoy it," Collins said. "I told myself to have fun. It doesn't change the way I do my job. I still work to find that edge every day, but this has really been fun."
Tracy Ringolsby is a columnist for MLB.com. This story was not subject to the approval of Major League Baseball or its clubs.