Duda could be DL-bound; LHP Alvarez coming up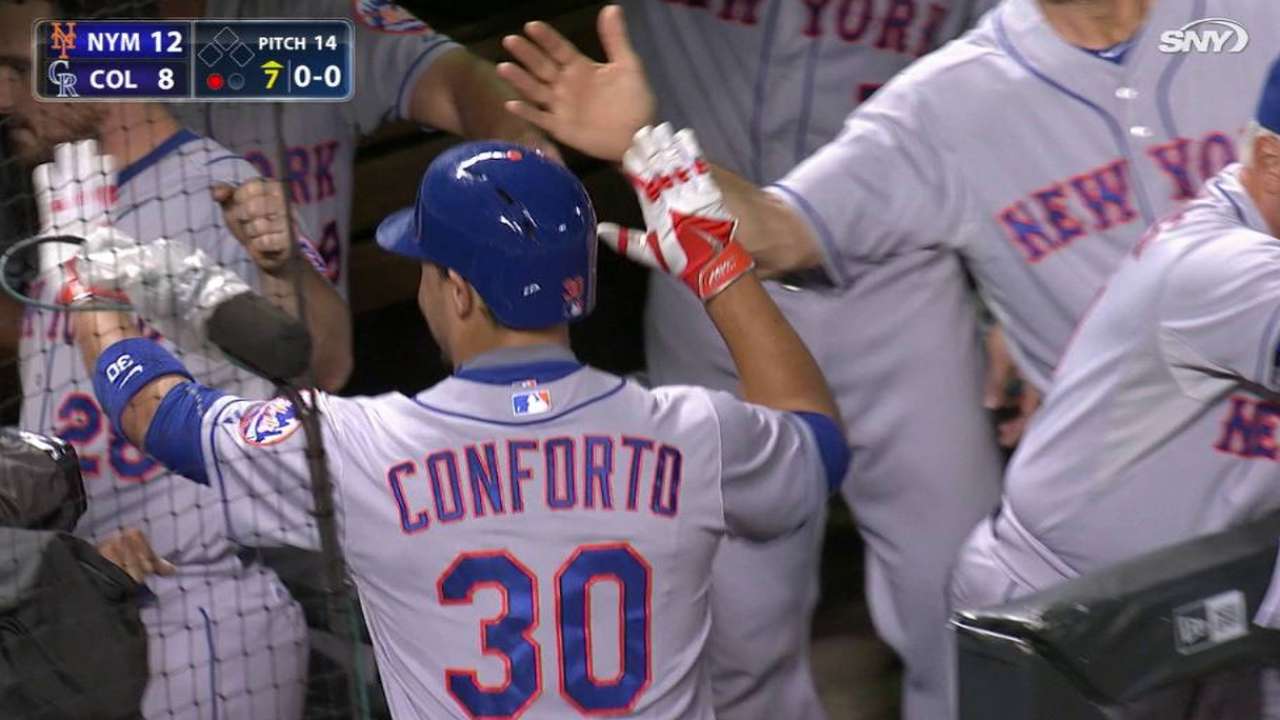 DENVER -- After leaning on their bullpen for 5 1/3 innings in Friday night's 14-9 win over the Rockies, the Mets plan to recall lefty reliever Dario Alvarez from Triple-A Las Vegas before Saturday's game.
Lucas Duda's back injury may take the resulting roster decision out of their hands.
Duda left Friday's game in the seventh inning due to a recurrence of the lower back pain that cost him six starts at first base earlier this month. The Mets have already begun discussing a potential disabled-list stint for Duda, who will wake up Saturday and determine how he feels.
"It just kind of jammed up again," Duda said. "Hopefully, I'll take a look at it [Saturday] and see how it goes. It just kind of locked up, and we'll get it checked out [Saturday] and see the extent of it."
If the Mets do place Duda on the DL, they will simply activate Alvarez in his place, proceeding with a short bench at least until David Wright returns from the DL on Monday. That will spare them from having to demote rookie outfielder Michael Conforto, who homered Friday and has three homers in 14 August games.
But if Duda is healthy enough to contribute, the Mets may still option Conforto to Las Vegas, where he would stay until rosters expand on Sept. 1. Conforto has already survived two potential demotions since his big league debut in July, spending a total of one day away from the Mets after they acquired Yoenis Cespedes at the non-waiver Trade Deadline.
Alvarez, who appeared in four games for the Mets last season, owns a 1.08 ERA over 10 appearances at Las Vegas and a 2.75 mark split between two levels this season.
Duda has cooled since hitting nine home runs over an eight-game span from July 25-Aug. 2, batting .231 in his last 11 games. He missed six consecutive starts at first base due to back trouble earlier this month, but avoided a DL stint at the time.
Anthony DiComo is a reporter for MLB.com. Follow him on Twitter @AnthonyDiComo and Facebook, and listen to his podcast. This story was not subject to the approval of Major League Baseball or its clubs.