Dodgers play into Fiers' hands during no-no
Offense patient early against Astros righty, but also chase too many pitches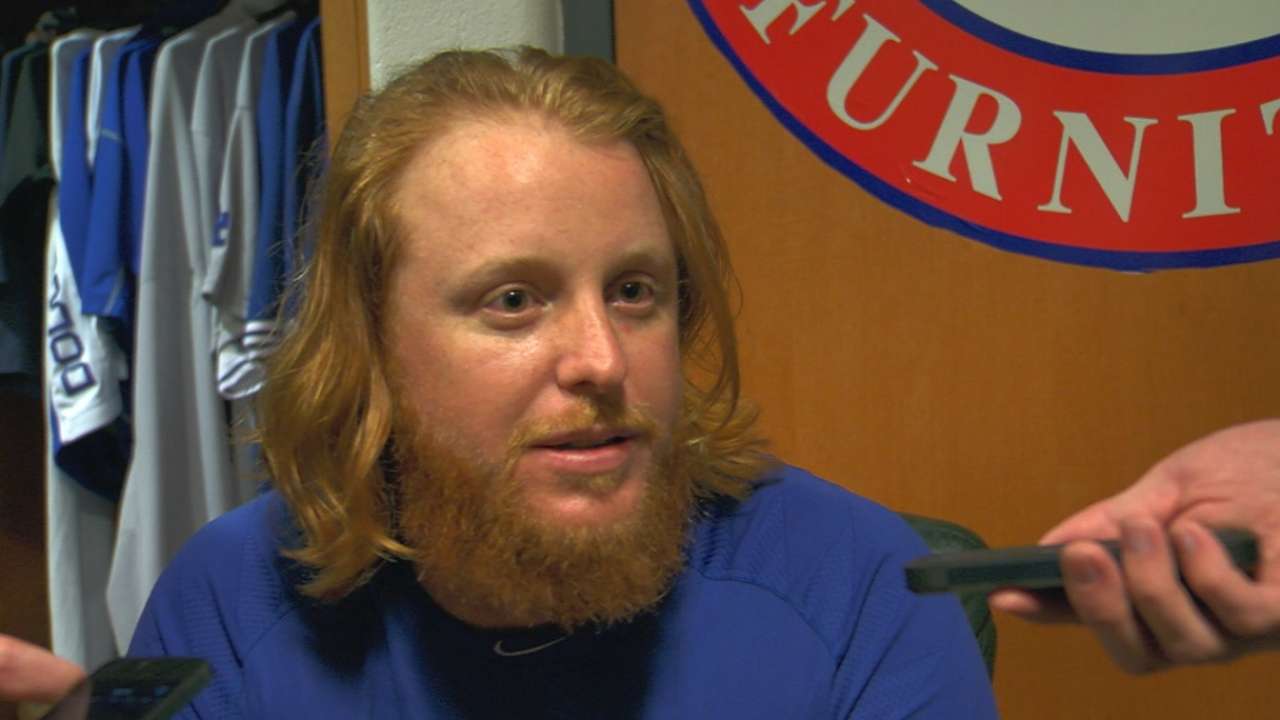 HOUSTON -- After nine minutes, Chase Utley stopped answering questions from the media about his new club: The Dodgers scheduled a hitters' meeting before Friday's game and he didn't want to be late. Discussed at the meeting, Dodgers hitters said, was Astros starter Mike Fiers' propensity to rely on a high fastball.
"We were told to lay off that pitch that's letter-high, but it's hard to do today," said Dodgers outfielder Carl Crawford. "He was hitting that spot, mixing it up with his offspeed pitches and we just couldn't lay off of it."
Crawford and the rest of the Dodgers' lineup couldn't lay off the fastball during a 3-0 loss to the Astros, and they couldn't touch Fiers despite being patient early and running his pitch count to 86 through five innings, making the righty the first solo pitcher to no-hit the Dodgers since Kent Mercker on April 8, 1994. The last time the Dodgers were no-hit in a game was on June 8, 2012, when six Mariners pitchers accomplished the feat.
Fiers needed just 48 pitches to get through the final four innings, notching seven strikeouts during that span, including one of Justin Turner to end the game and start the mob on the mound. He struck out the side in the eighth inning, capped off by getting Joc Pederson swinging after falling behind, 3-0.
"[Fiers] had a split going," Turner said. "Was throwing his curveball for a strike when he needed to, a little slider. His high fastball that he throws is real [unassuming]. As you can see, he got a lot of swings at it tonight. ... Every ball we hit right at someone. We didn't find any holes. We didn't get any bloopers. We didn't get any hits. That's sometimes how it is."
The consensus among Dodgers hitters, who only got three balls in play to the outfield, was that masterful ability to mix pitches complemented Fiers' unorthodox delivery -- an elongated throw to the plate that hides the ball well.
"He's got a little unorthodox delivery with throwing that leg up," said Dodgers second baseman and former Astro Enrique Hernandez. "His fastball kind of rises a little bit. The scoreboard says 88, 89 [mph], but it seems like it's a little harder than that. It looks pretty hittable out of his hand and it just disappears and it's at your face and you're swinging at it."
Dodgers manager Don Mattingly estimated his team chased "15 or 20" of those high fastballs.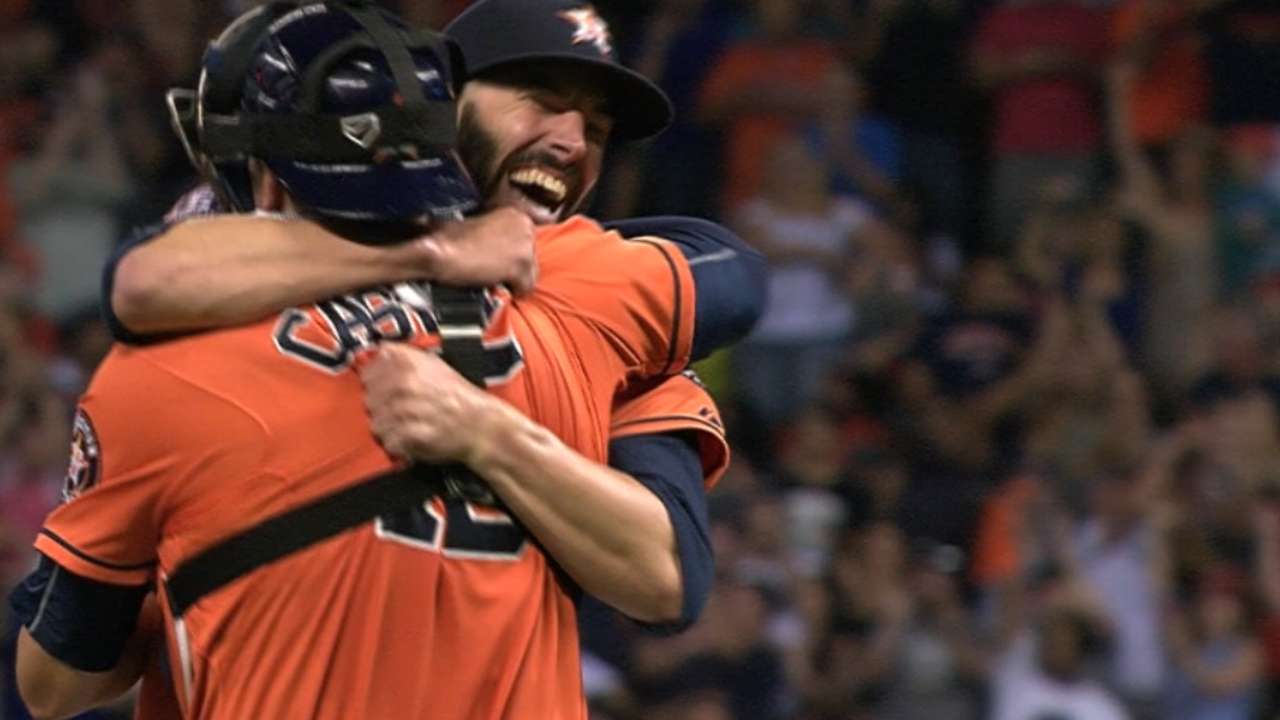 Mattingly, whose lineup has only mustered two hits in its last 18 innings, scoffed at the notion of the no-no coming as a surprise to his lineup, which is littered with big names and proven bats.
"Any time you get no-hit, I think you're surprised just because it doesn't happen very often," Mattingly said. "You got a number of guys that are good hitters and accomplished hitters and that doesn't really change that. They're still good hitters and accomplished hitters. But tonight was obviously his night. He's the guy we knew going in that we needed to get him down in the strike zone. Thought we did help him out a little bit upstairs."
Though he credited Fiers just as much as his teammates, Dodgers catcher Yasmani Grandal took issue with home-plate umpire John Tumpane's strike zone.
It came to a head in his third at-bat, when Grandal took a cutter he perceived to be high, but it was called a strike. Grandal had words with Tumpane after he struck out swinging for the second of five consecutive strikeouts for Fiers.
"It was [Fiers'] night," Grandal said. "He did a great job. You can't take any credit away from him for throwing a no-hitter. ... It goes to show that on any night, anybody could do it, but at the same time, it's really hard to do it."
Chandler Rome is an associate reporter for MLB.com. This story was not subject to the approval of Major League Baseball or its clubs.