Orioles shake off tough luck for O'Day
All-Star reliever surrenders late lead on Twins' soft rally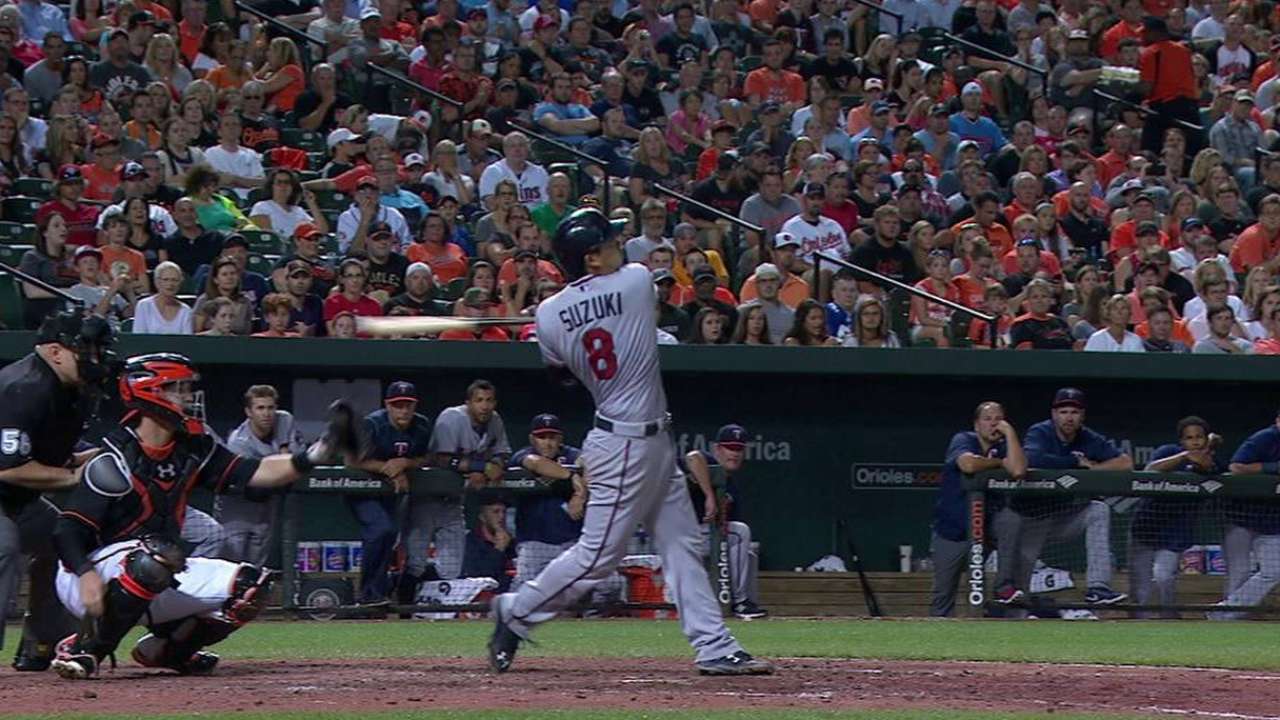 BALTIMORE -- All-Star setup man Darren O'Day hadn't given up a run in 11 straight appearances and is a big reason the Orioles were 51-1 when leading after seven innings this season.
The O's led by two when O'Day came on in the eighth inning Friday night. Minnesota then used some soft, well-placed hits to scratch out three runs in two-thirds of an inning against O'Day and rally for a 4-3 victory.
O'Day (5-2) took the loss after allowing three runs on four hits, most of which weren't struck with much force. But O'Day walked one and hit another, and a missed cutoff man on an outfield throw also helped the Twins turn a 3-1 deficit into a one-run lead.
"If you really go back and examine the inning, there's a lot of little things that went wrong," O'Day said. "They didn't smoke any balls. That's baseball. It happens. I made some good pitches, but it didn't turn out. Late innings, sometimes you've got to be able to strike guys out. I wasn't able to do that when I needed to."
O'Day started by walking Miguel Sano, who moved to second when Trevor Plouffe blooped a ball just inside the right-field line. Orioles second baseman Jonathan Schoop and right fielder Gerardo Parra both raced to the ball but couldn't make the play -- Schoop said it nipped his glove -- which put the Twins in a good spot.
After that, O'Day hit Torii Hunter to load the bases before Eddie Rosario's sacrifice fly cut the lead to 3-2. Parra -- whose three-run homer gave the Orioles a lead in the sixth -- tried to throw to third on the play but missed the cutoff man, allowing Plouffe to reach third and Hunter second.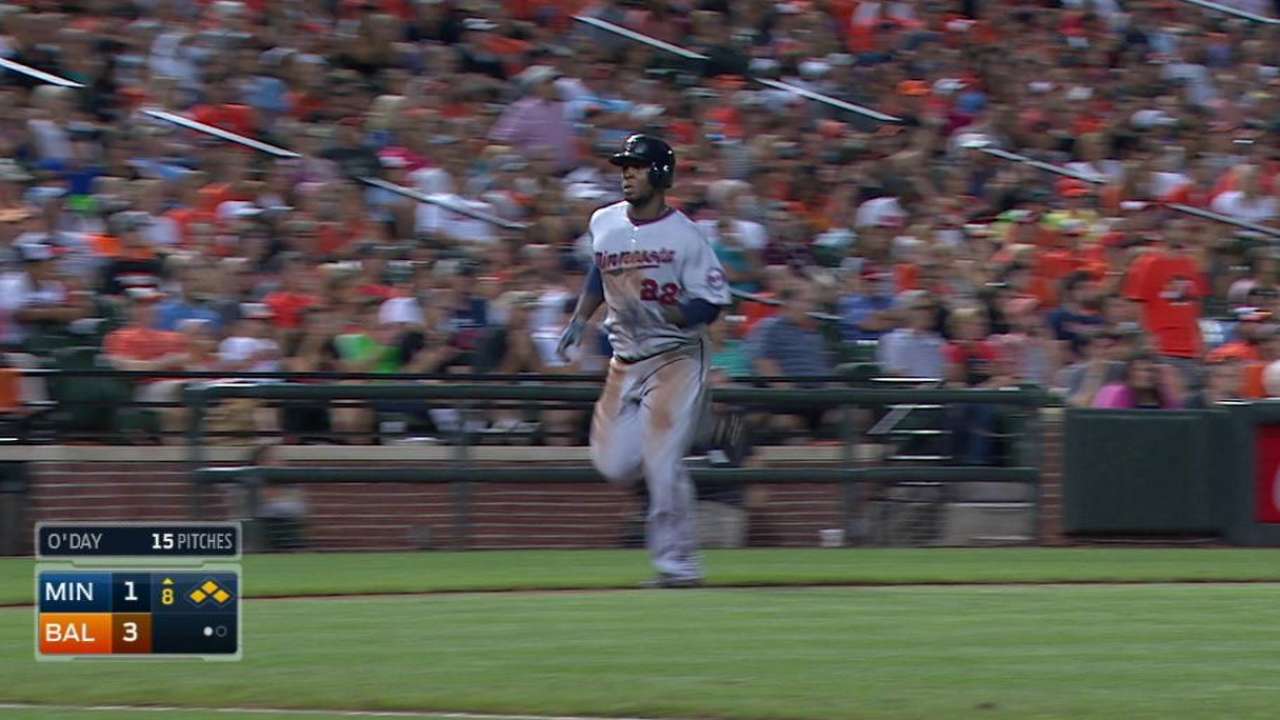 The Orioles then drew the infield in, but Kurt Suzuki blooped a soft shot into short center, just deep enough to score Plouffe and Hunter for a 4-3 lead. O'Day gave up a hard-hit single later, but it caused no damage.
"He's performed at such a high level, as good as any relief pitcher you want to see," Orioles manager Buck Showalter said. "I was kind of happy they finally hit the one line drive to left field, in a way. But that's the way it goes."
Schoop agreed with his manager.
"Darren is really good and they got one hard ball hit," he said. "It was just one of those innings."
Jeff Seidel is a contributor to MLB.com. This story was not subject to the approval of Major League Baseball or its clubs.