Pollock's hot streak puts him in rarefied air
CF becomes 2nd D-backs player with 30 doubles, 30 steals in one season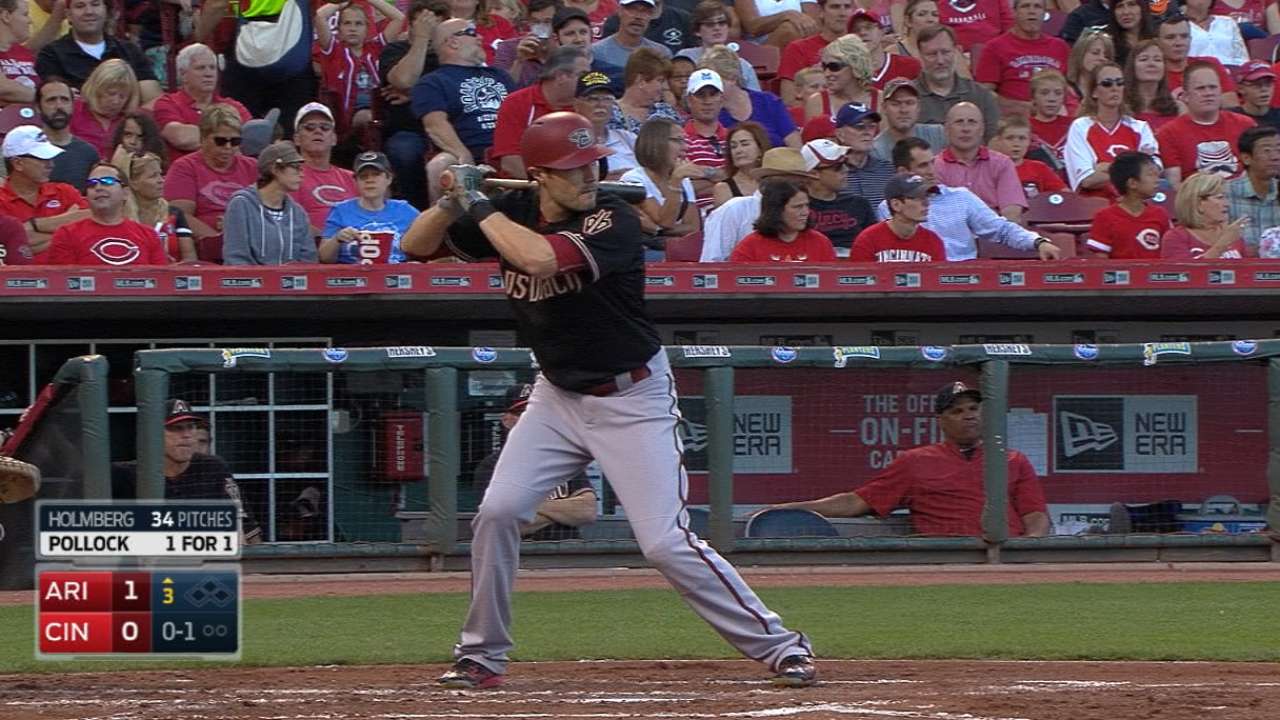 CINCINNATI -- Had Todd Frazier not made a highlight-reel catch, A.J. Pollock would have put himself in the D-backs record books in Friday night's 6-3 victory over the Reds at Great American Ball Park.
In the sixth inning, Frazier robbed Pollock of what would have been his seventh straight base hit, tying the Arizona record for consecutive hits. The incredible defensive play may have kept Pollock out of the record books, but not from another monster night as he finished 4-for-5 with a home run, an RBI and two stolen bases, falling a triple shy of the cycle. He also became the first player in the Majors with 30 doubles and 30 stolen bases this season, and second player in franchise history to accomplish that feat, joining Eric Byrnes (30 doubles, 50 steals) in 2007.
"Baseball is kind of a tough thing to put your finger on why exactly the balls fall and why they don't, but you just go out there and try to put a good approach and hit the ball hard," the 27-year-old Pollock said.
"I think it's kind of not worrying about the stuff you can't control in baseball," he added. "There's a lot of times you get unlucky. There's times where I felt like I've been hitting the ball the same like I am right now and not getting as many hits and that happens to everyone. But to just keep coming at it with the same approach and putting the same type of at-bats together eventually games like this will happen."
Pollock hit a solo homer in the first inning, a single in the third and doubled in the fourth, but Frazier's exceptional catch in the sixth and another single in the ninth prevented his cycle.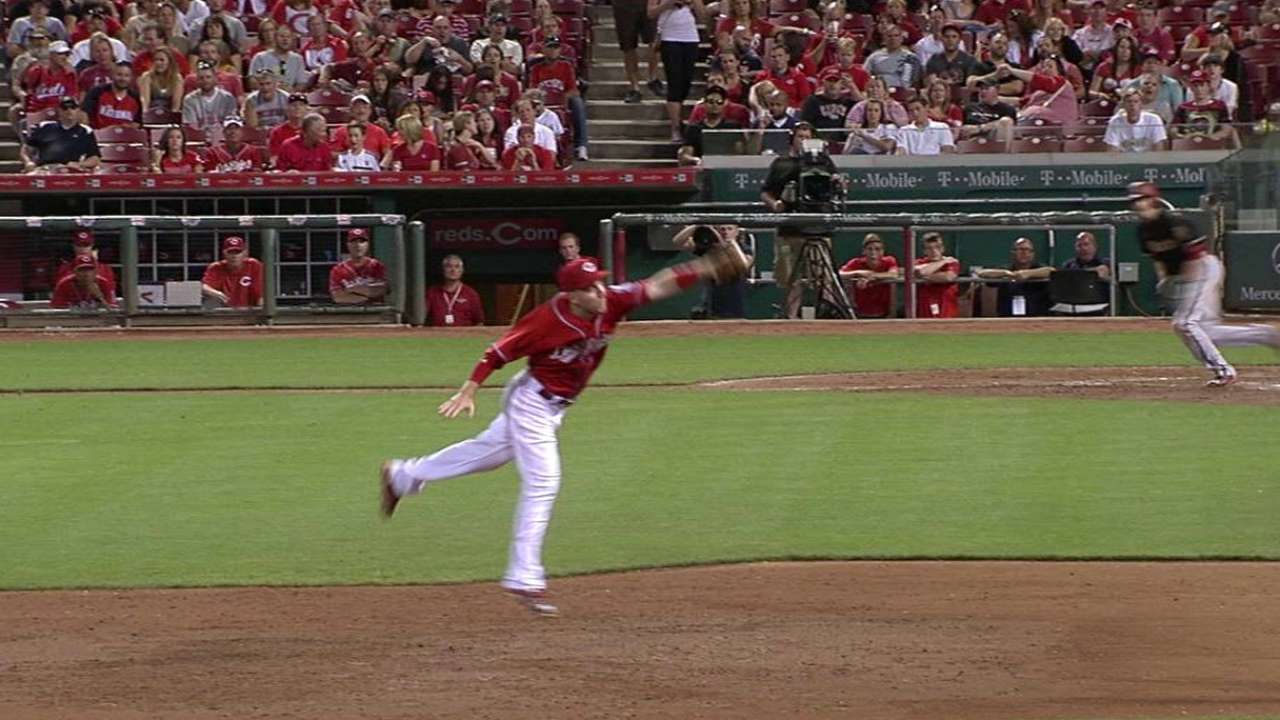 Pollock said he wasn't thinking about the cycle when he came to the plate in the ninth and was more focused on trying to tack on another run late in the game.
"I don't know how to hit a triple, so I was just trying to hit," Pollock said. "I don't know exactly what you need to do. I was trying to hit the ball hard. It's something that if you put a good at-bat together and if it happens it happens."
After another impressive night, Pollock is 8-for-10 with four RBIs and three stolen bases through the first two games of the four-game set against Cincinnati. He has also racked up hits in 12 of his last 13 games, hitting .439 (25-for-57) during the stretch.
D-backs manager Chip Hale keeps track of his player's evenings by circling good plays on his lineup card throughout the game, and it was safe to say Pollock racked up his share of circles on Friday.
"Well you know my circles and there's one, two, three, four, five, six, seven for two stolen bases, so that's a pretty good night," Hale said. "I think he'll probably be in the lineup tomorrow."
Robert Bondy is an associate reporter for MLB.com. This story was not subject to the approval of Major League Baseball or its clubs.