Cotts joins Twins after trade from Brewers
Lefty brings experience to bullpen; Achter optioned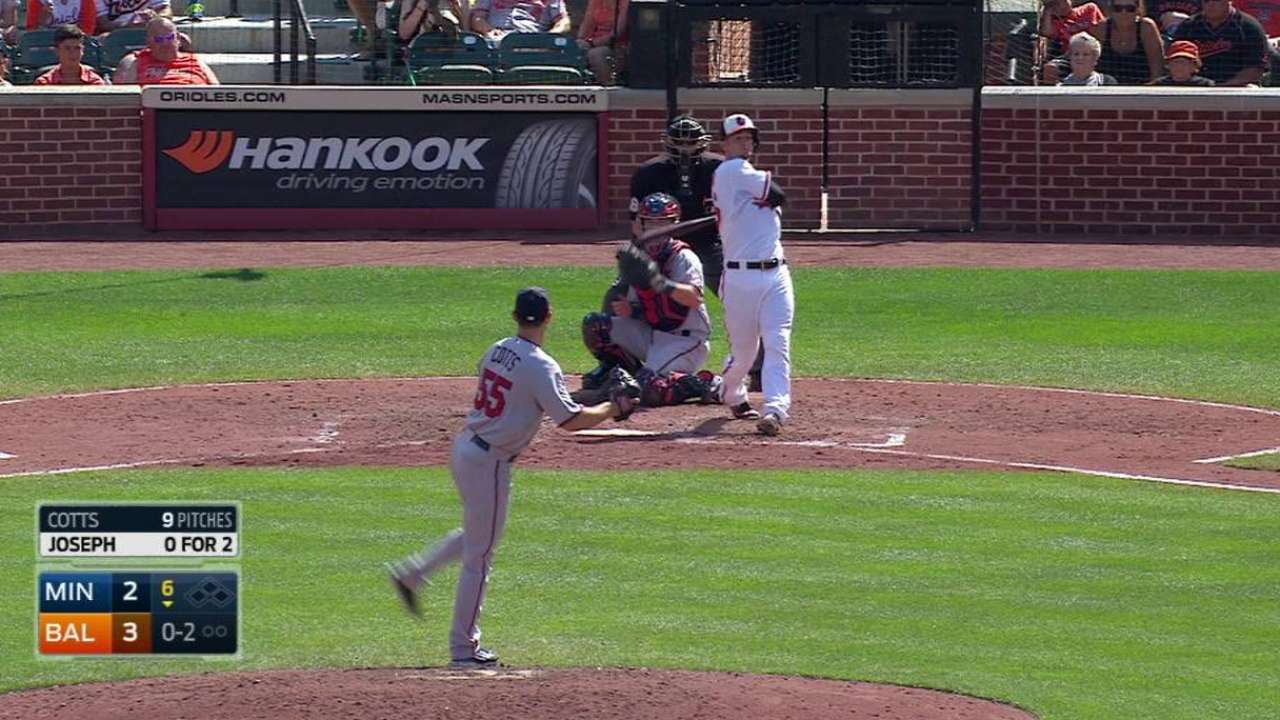 BALTIMORE -- As the Twins filed into the clubhouse before Saturday's game with the Orioles, Neal Cotts stuck out from the rest of the group, carrying a Brewers equipment bag with the No. 48 imprinted on it.
The veteran lefty was not only walking into a different locker room, but also a different situation after being traded from the Brewers to Minnesota on Friday night for a player to be named or cash.
On Saturday morning, Cotts made his way up the beltway from Washington -- where the Brewers were playing the Nationals this weekend -- heading from a disappointing season with Milwaukee to one with promise, as the Twins entered the day two games out of the final Wild Card spot in the American League.
"It's better than where I was yesterday," Cotts said. "It's nice to be in a situation where a team is fighting for a spot in the Wild Card. Fortunately, I've had a couple opportunities in my career to be in those kind of spots. It's going to be a fun last month and hopefully we can get on a roll, I can help out any way I can and we'll go from there."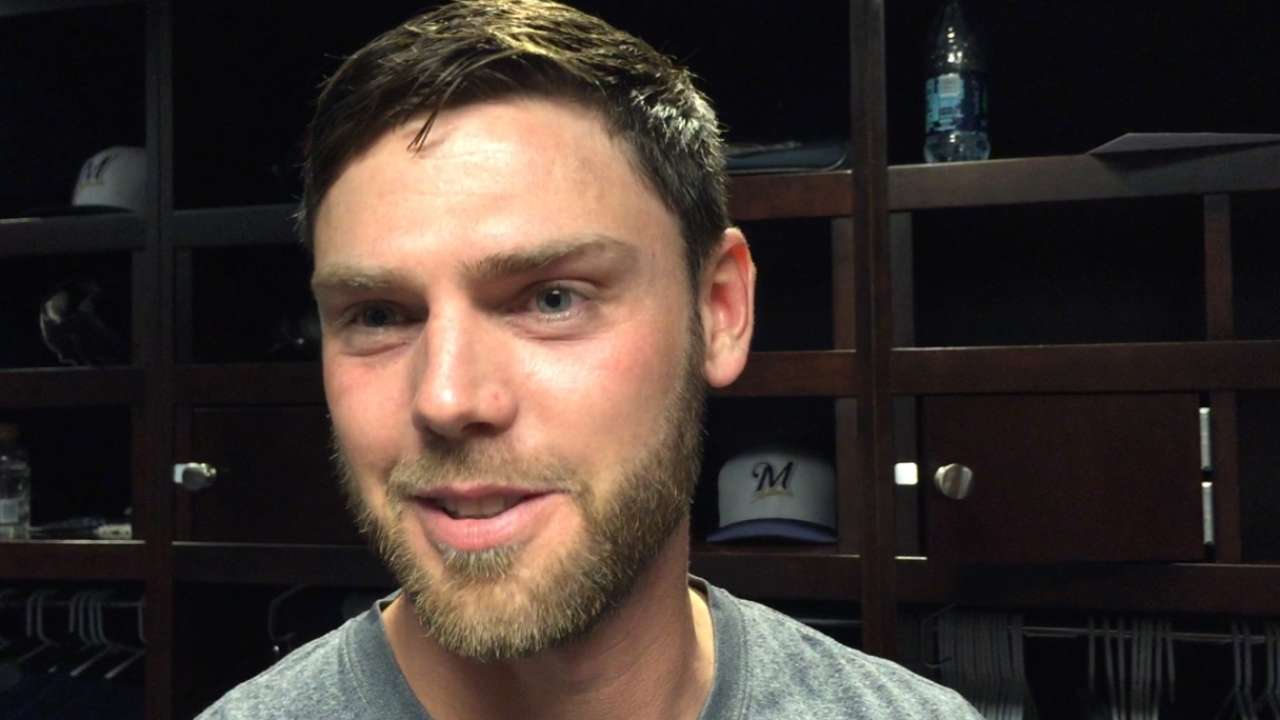 Cotts, 35, pitched in 51 games for the Brewers this season, posting a 3.26 ERA while holding opponents to a .239 average with 17 walks and 49 strikeouts. He's been especially good against lefties, holding them to a .185 average with just five extra-base hits.
He was a second-round Draft pick of the A's in 2001 and has pitched in 10 Major League seasons with the White Sox, Cubs, Rangers and Brewers. He has a career 21-24 record and 3.96 ERA with 189 walks and 412 strikeouts. Since 2013, he ranks 11th in baseball in appearances among left-handers (181).
"We are in pretty good shape late in games," Twins manager Paul Molitor said. "If he's a guy that can transition us into those last few and maybe even at times have to get a big out, maybe a little bit later in the game if it's a left-hander I know it's a good matchup with. It just gives you more options."
In order to make room on the 25-man roster, Minnesota optioned right-hander A.J. Achter to Triple-A Rochester. Achter appeared in six games for the Twins this season, compiling a 7.36 ERA over 7 1/3 innings.
"It's nice to have options that are experienced rather than to do it with young kids in some of those tight spots like we saw in New York the other day," Molitor said.
Cotts retired one batter for the Brewers on Friday night and did not make an appearance Saturday. Cotts joined Brian Duensing and Ryan O'Rourke as the left-handers in the Twins' bullpen.
Connor Smolensky is an associate reporter for MLB.com. This story was not subject to the approval of Major League Baseball or its clubs.