Swihart hitting his stride at plate
With four-hit night, backstop's average continues to climb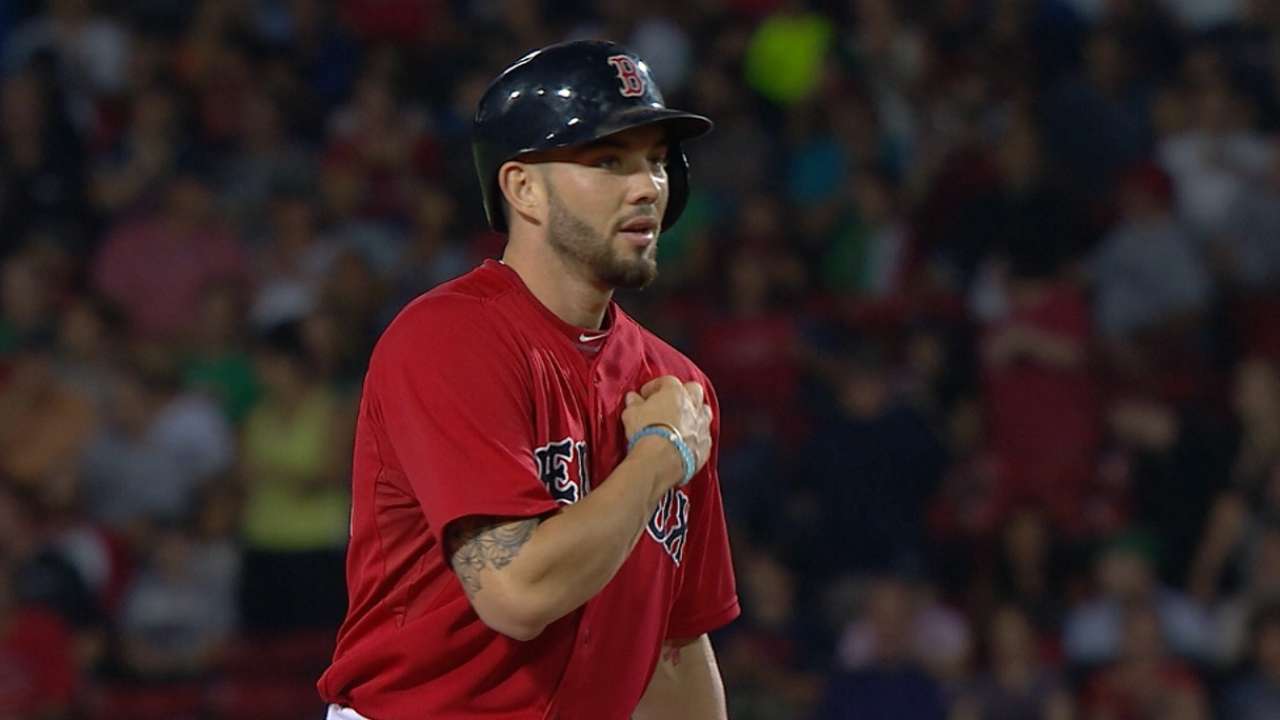 BOSTON -- Being a Major League catcher is arguably the most demanding position in baseball. Just ask Red Sox rookie backstop Blake Swihart. It's taken a few months for the 23-year-old to adjust, but Swihart's made the most of his opportunity since being called up in May and begun to hit his stride.
That was never more evident than in the Red Sox's 7-2 win Friday night over the Royals. He went 4-for-4 with two doubles and two RBIs and helped Henry Owens toss the best game of his young Major League career.
• Owens dominates in fourth career start
"Each day you get more and more comfortable," the switch-hitting Swihart said. "The first couple months, you are still learning the ropes and adjusting."
Swihart has been on a tear as of late, collecting his third three-plus hit performance in his last eight games. His average has also steadily risen. At the beginning of June, he was hitting .216. After Friday night's four-hit performance, Swihart is batting .274.
"I'm not getting myself out. I'm waiting for my pitches," Swihart said. "I'm not trying to do too much and am just staying within myself."
When Swihart spent time on the 15-day disabled list in July with a sprained left foot, he was unfazed, choosing to stay involved in meetings and communicate with coaches.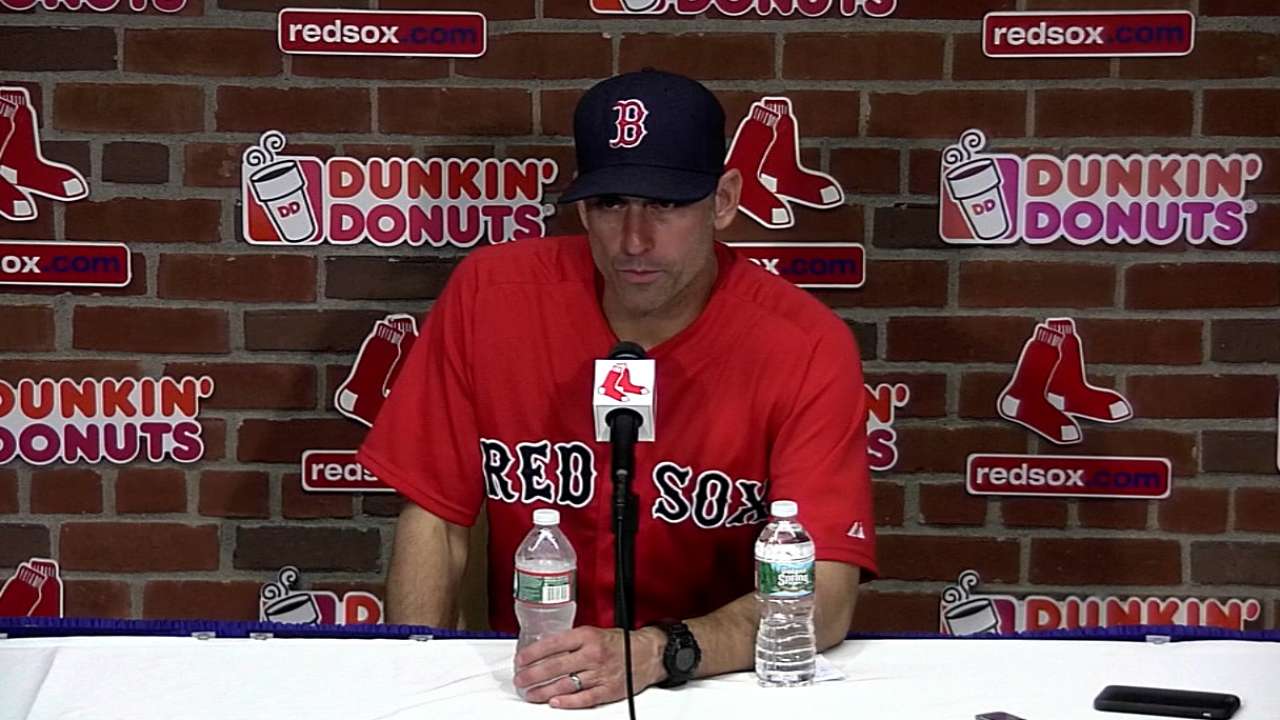 Red Sox interim manager Torey Lovullo has noticed the difference in Swihart's approach at the plate and behind the dish as the season's progressed, seeing him soak in all the information he can.
"We're seeing everything come together for him very, very well," Lovullo said. "He's a great student of the game. He pays attention. We feel like it's a sign of really good things to come."
Swihart feels comfortable calling games and working with pitchers in between starts to figure out how to get the most out of them.
"Four hits today offensively. Doesn't matter, left or right-handed, we know that he's an offensive catcher, but I think he put that aside for a little while," Lovullo said. "He put that in his back pocket and said, 'I'm here first and foremost to learn the idea of how to run a big league baseball game from behind home plate and work with his pitchers and be there for them first.'"
With just a little over a month left in his first Major League season, Swihart knows he's only just begun.
"No matter how long you play this game, you are always learning and growing," said Swihart.
Quinn Roberts is a reporter for MLB.com. This story was not subject to the approval of Major League Baseball or its clubs.