Yanks honor Posada; Pettitte Day on Sunday
Both players to have plaques added to Monument Park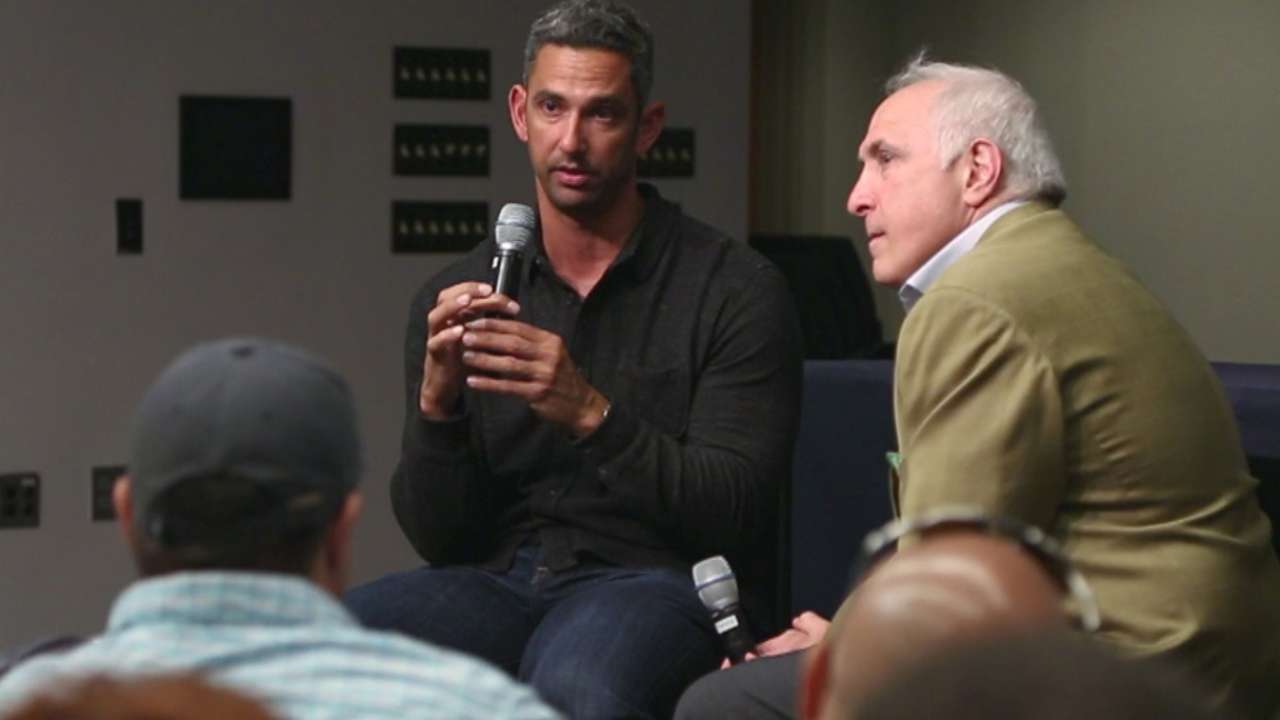 NEW YORK -- In the midst of an important 10-game homestand, the Yankees are taking two days to honor a pair of their former stars. Saturday was Jorge Posada Day, and Sunday will be reserved for Andy Pettitte.
Posada and Pettitte spent 17 and 15 seasons, respectively, and plaques in Monument Park and retired jerseys are among the honors.
In 1,829 games with the Yankees, Posada hit .273 with 275 homers and 1,065 RBIs. He was a member of the 1996, 1998, 1999, 2000 and 2009 World Series championship teams, as well as a five-time All-Star.
Pettitte leads the Yankees franchise in strikeouts, with 2,020, and he is the only pitcher drafted by the club to reach 200 wins. In his 15 seasons, he went 219-127 with a 3.94 ERA.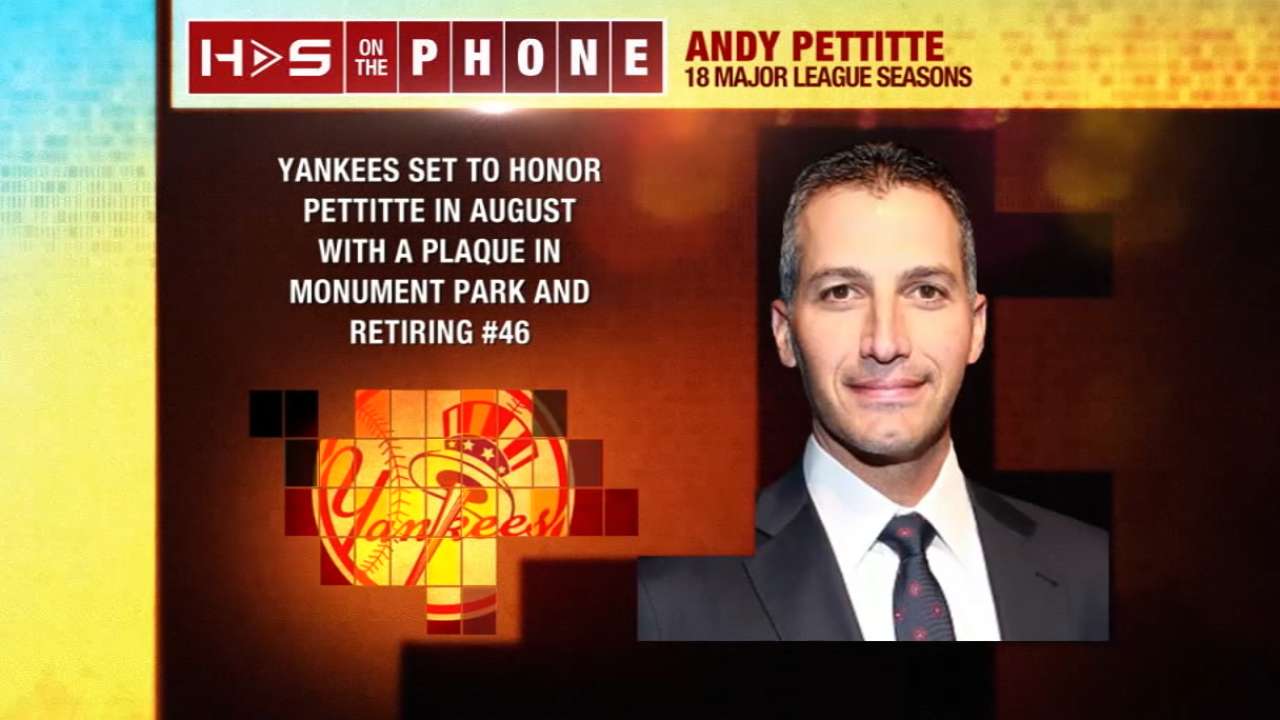 On Friday, before the Yanks took on the Indians for the second of a four-game set, manager Joe Girardi was asked about Posada and the impact he had.
"This is a kid that we all saw grow up in front of us become a superstar," Girardi said. "Someone that the fans could really relate to, brought a ton of passion and intensity to the game, an expectation of winning, played extremely hard, was tough. I think that's what Yankee fans ask of their players. I think it will be a great day."
Grace Raynor is an associate reporter for MLB.com. This story was not subject to the approval of Major League Baseball or its clubs.