Mets skipping Harvey to preserve his innings
Righty's next start to come Aug. 28 vs. Red Sox; Verrett to pitch Sunday vs. Rockies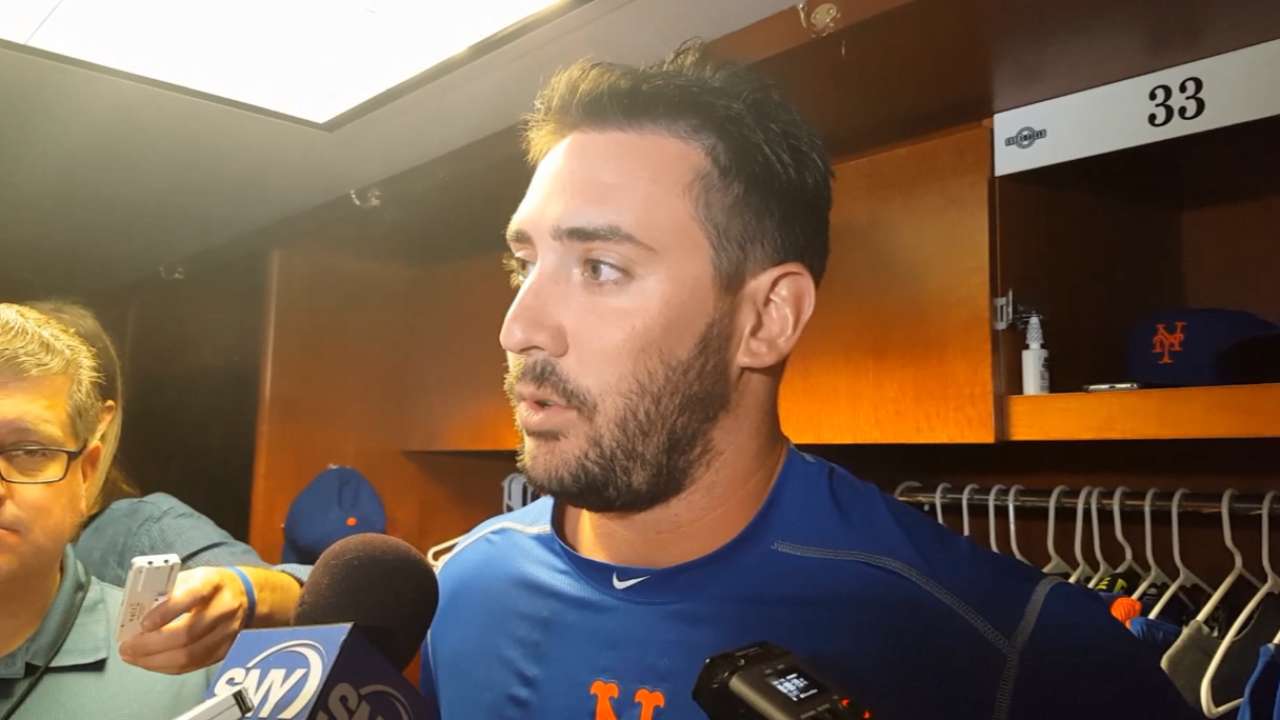 DENVER -- In what manager Terry Collins described as a conversation-ending solution to Matt Harvey's season-long innings issues, the Mets will skip Harvey's scheduled outing Sunday against the Rockies. Rookie Logan Verrett will pitch in his place, while Harvey spends the next week preparing for an Aug. 28 start against the Red Sox.
"I'm tired of talking about it," Collins said. "I really am. I know we had to do it. I get it. It's understandable. So I'm glad it's going to be finished. We're going to move on and grind it out."
Since wintertime, the Mets have searched for ways to limit Harvey's innings in his first season back from Tommy John surgery. They temporarily moved to a six-man rotation in July, until Steven Matz's lat injury squelched those plans. They also discussed cutting short individual starts, but Harvey's success -- an 11-7 record and a 2.57 ERA in 23 outings -- limited their opportunities to do so.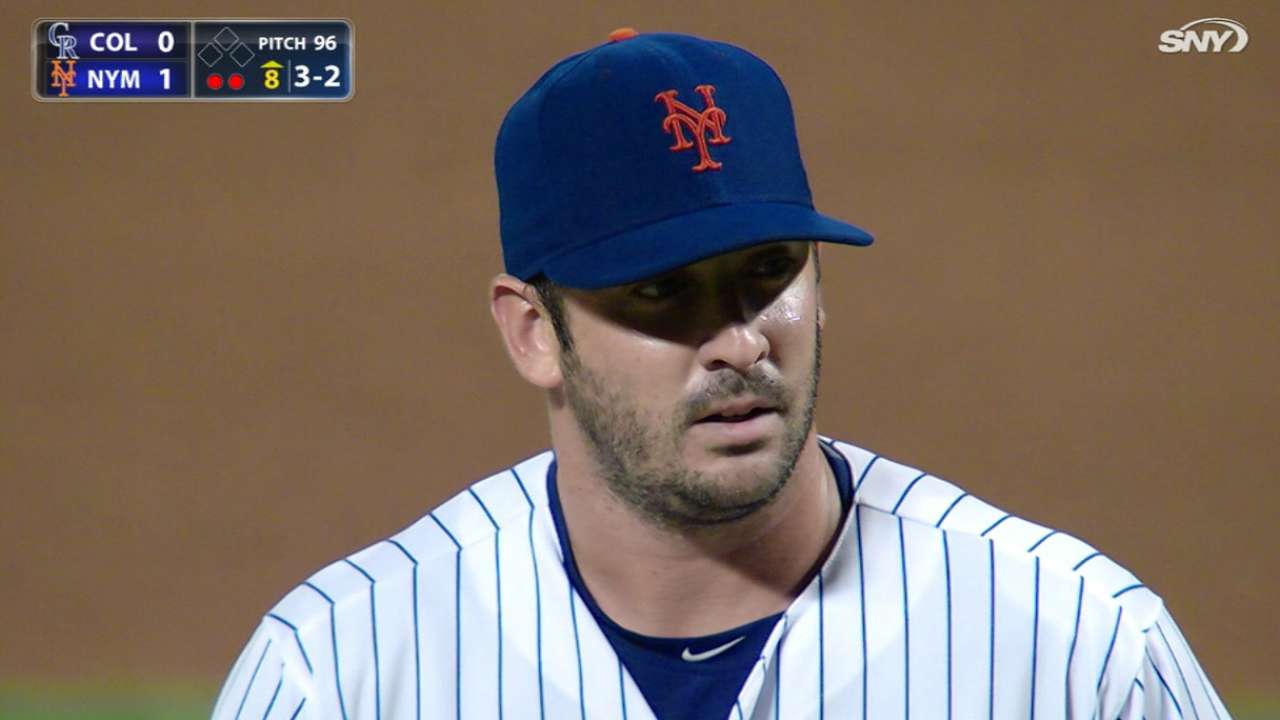 Instead, the Mets will skip Harvey on Sunday, with tentative plans to move back to a six-man rotation when Matz returns from the disabled list in early September. That should be enough to prevent Harvey from blowing past the 185-190-inning limit the Mets drew up for him in Spring Training; if he averages seven innings per start the rest of the way and the Mets use a six-man rotation for all of September, he'll finish with 194.
"I think it's a good time," Harvey said. "With the amount of innings that we've built up and the stretch that we have coming up, especially pitching into September and trying to get into October, we all discussed and felt like this was a good time. A little bit of rest never hurts anybody."
Soon, Collins said, the Mets may skip rookie Noah Syndergaard in the same fashion -- but not Jacob deGrom, who is in less danger of blowing past his prescribed innings total. The idea is to keep all three of those young pitchers under control in the regular season, so that the Mets can forget about innings altogether in October.
In the short term, it means the first career start for Verrett, who has allowed one run in 13 1/3 innings this year as a reliever. Verrett said he was informed of his assignment this week in Baltimore, and that he's "here to pitch."
In the long term, the Mets hope it means a strong, healthy Harvey deep into October. Though Harvey has openly battled the Mets in the past on similar issues, he said he has largely "stayed out of" this discussion, and is happy simply to "get it out of the way" now.
"It's always hard when you're going to take one of your best pitchers and not pitch him," Collins said. "But here's our options: we either do it now or we do it in September. And I don't want to do it in September, so I'm doing it now."
Anthony DiComo is a reporter for MLB.com. Follow him on Twitter @AnthonyDiComo and Facebook, and listen to his podcast. This story was not subject to the approval of Major League Baseball or its clubs.