Miller staying positive despite tough-luck run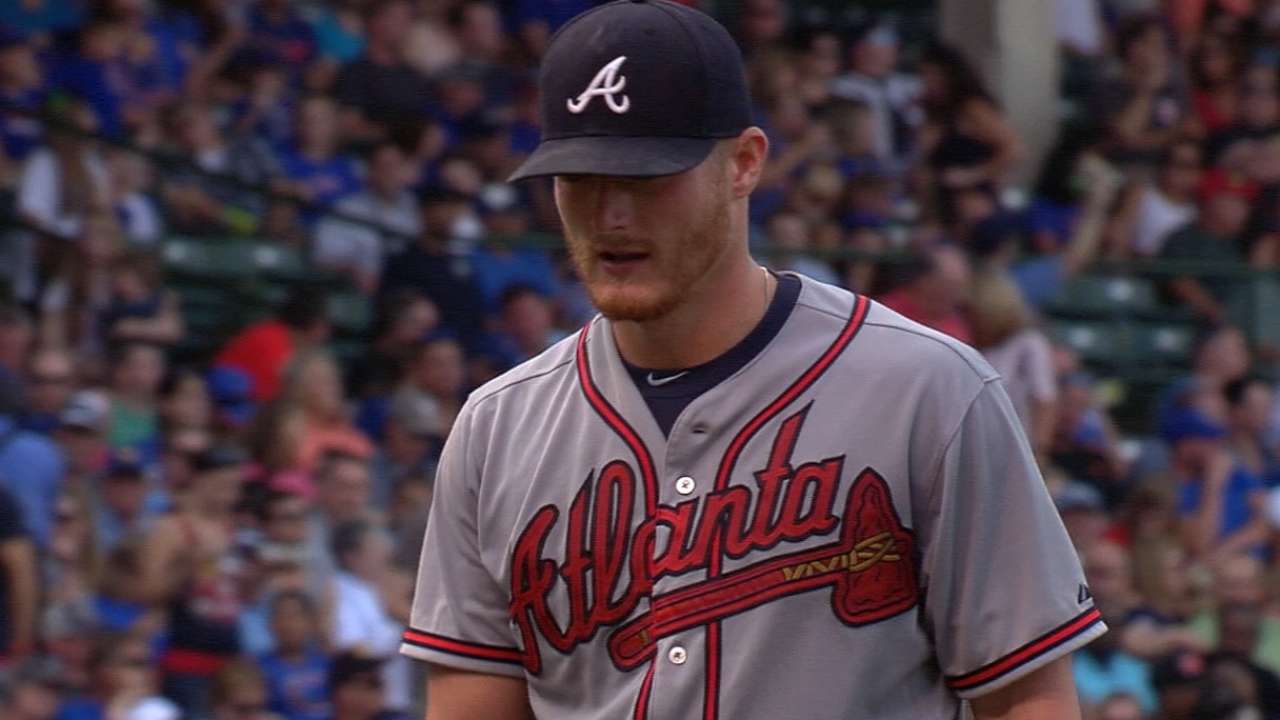 CHICAGO -- If Shelby Miller's ERA does not rise over the remainder of the season, he will accomplish something that only Greg Maddux and Tom Glavine have done among Braves pitchers dating back to 1990. But if he doesn't claim a win in his next start, Miller will also find himself mentioned in the same breath as Jo-Jo Reyes.
While these differing comparisons might seem ridiculous, so too has been Miller's winless streak, which was extended to 17 starts on Friday after he was unable to preserve the marginal run support he received during a 5-3 loss to the Cubs at Wrigley Field.
"I feel good," Miller said. "I feel like we're going out there every game and playing our hearts out. At the end of the day, that's all that matters. If we're coming to the ballpark, giving it all we had and losing, it makes it that much easier to swallow."
Miller certainly has no reason to be ashamed of the 2.50 ERA he has produced while proving to be the legitimate ace the Braves have been seeking over the past few years. Maddux (five times) and Glavine (once) stand as the only Atlanta pitchers who have produced a 2.50 ERA or lower while making at least 25 starts dating back to 1990.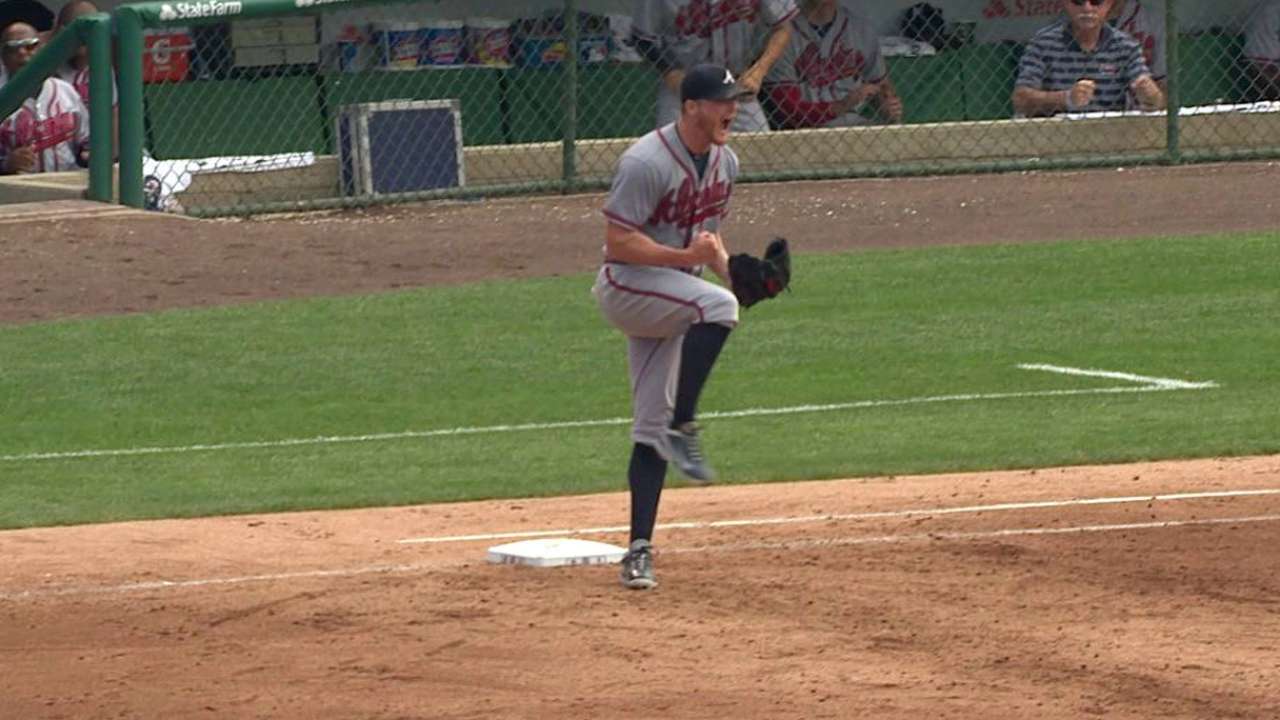 But Miller's winless streak is the longest endured by a Braves pitcher since Reyes concluded his career in Atlanta by losing each of his final 18 starts over the course of the 2008-09 seasons.
"I'm showing up every day, ready to go," Miller said when asked how much the streak has weighed on him.
This latest outing was not necessarily similar to many of the recent ones, during which Miller had zero margin for error. The Braves provided him a 3-1 fourth-inning lead, marking just the fourth time during this winless stretch that they gave the hard-luck pitcher more than two runs of support. They have still not contributed more than three runs of support during this stretch that dates back to May 23.
Miller encountered just one two-ball count through the first four innings and minimized damage to one run during a mistake-ridden fifth inning. But he was not as fortunate in the sixth, when he walked Anthony Rizzo and allowed the Cubs to claim the lead for good with consecutive doubles from Kris Bryant and Miguel Montero.
"It's tough," Braves right fielder Nick Markakis said. "It's frustrating for him and for us. We just got to keep plugging away."
Miller has produced a respectable 3.11 ERA during this 17-start winless streak, during which he has received just 18 runs of support. The 1.55 run-support average he has drawn during this stretch easily stands as the lowest mark among all qualified Major Leaguers.
Fortunately for the Braves, Miller's psyche has not seemed to be damaged.
"He wants to win like anybody else, like our [24] other guys and six [coaching] staff members," Braves manager Fredi Gonzalez said. "I'll check him out like I always do, but I don't foresee anything being wrong [with Miller]."
Mark Bowman is a reporter for MLB.com. This story was not subject to the approval of Major League Baseball or its clubs.