Markakis showing signs of power returning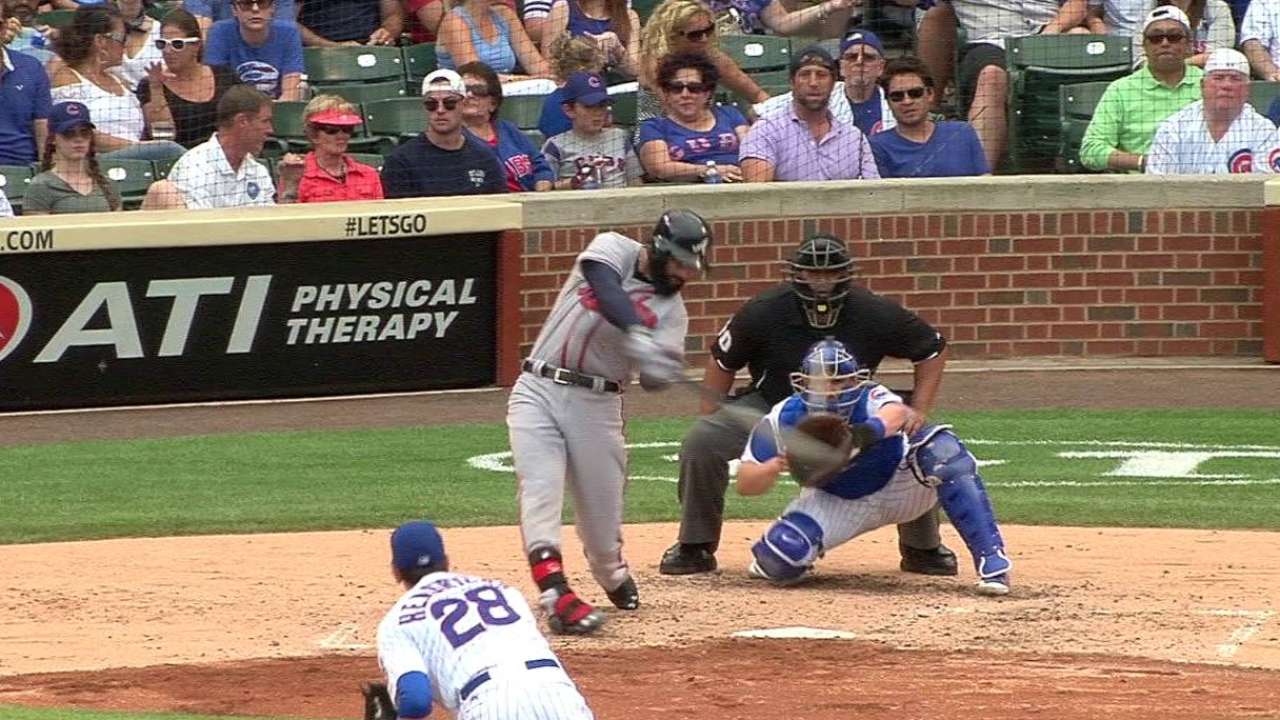 CHICAGO -- Though Nick Markakis has totaled just two home runs this season, he has spent the past month providing indication that he is steadily regaining some of the power potential that he lost after undergoing neck surgery in December.
At the same time, Markakis has continued to be one of the most consistent contributors within Atlanta's lineup. The veteran outfielder's two-run double in the fourth inning served as one of the few offensive highlights the Braves produced during Friday's 5-3 loss to the Cubs at Wrigley Field.
"He gives you good at-bats, no matter where he hits -- whether it's in the leadoff spot, second, third or fourth," Braves manager Fredi Gonzalez said. "He gives us opportunities, and when people are in scoring position, he comes through."
Markakis has batted .312 with runners in scoring position and notched 40 multihit games. Dee Gordon, Joey Votto and A.J. Pollock entered Friday as the only National League players with more than 40 mulithit games this season.
When Markakis entered the All-Star break homerless and with a .353 slugging percentage, there was some concern about his power potential. But as he has distanced himself from the major surgery, he has provided some indication that he might be a more consistent power source during the next few seasons.
Markakis is batting .311 with eight doubles, two homers and a triple since the All-Star break. The .432 slugging percentage he has produced during this span easily ranks as the best mark among all qualified Braves players.
"I'm just trying to go up there and have good at-bats," Markakis said. "I'm trying to be aggressive and when they make mistakes, you try not to miss it. That's the name of the game, especially at this level. You might only get one pitch the whole game, and you've got to make the most of it."
Mark Bowman is a reporter for MLB.com. This story was not subject to the approval of Major League Baseball or its clubs.