MadBum keeps Bucc-ing trend with 5th homer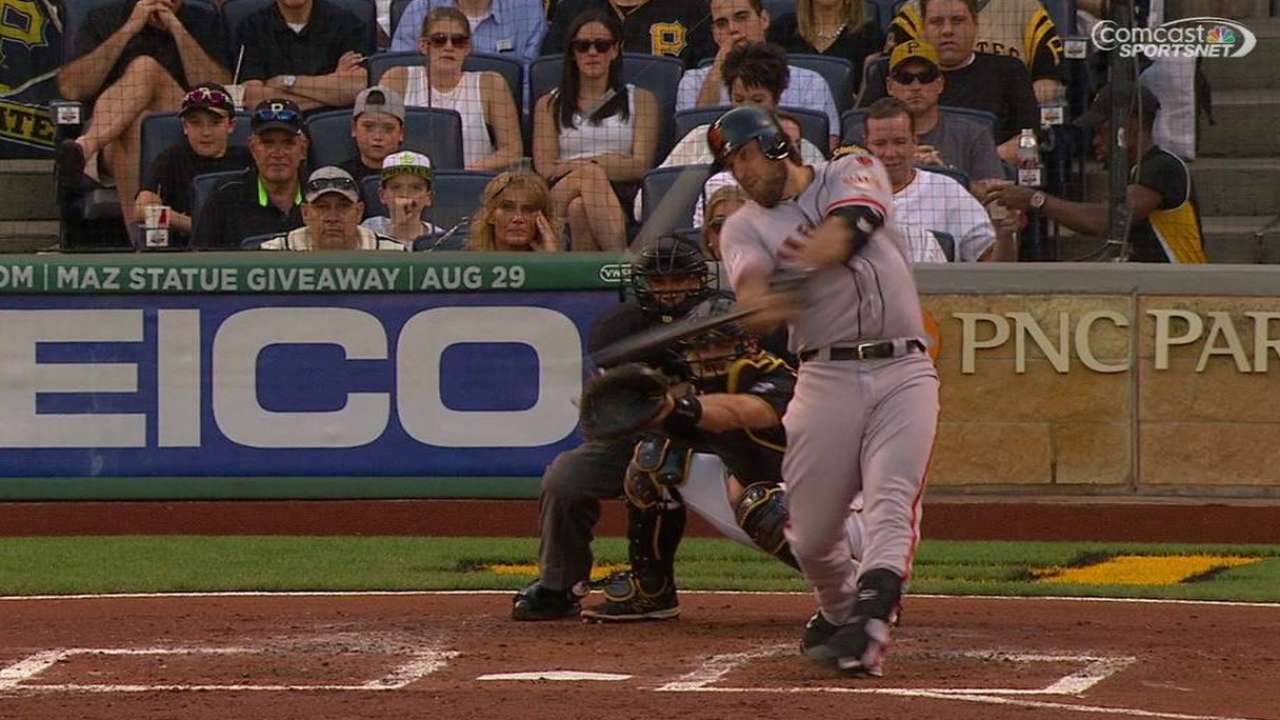 PITTSBURGH -- Sometimes pitchers get lucky at the plate.
But Madison Bumgarner's power is no fluke, and he proved it again on Friday night, belting his fifth home run of the season in the Giants' 6-4 win over the Pirates at PNC Park.
"I'm just trying to be aggressive. Just trying to do something. Anything productive," said Bumgarner, whose second-inning two-run blast off Jeff Locke proved to be the decisive blow. "I happened to get a good one."
Bumgarner set a career high for home runs in a season and bested his own club record -- he had four in 2014 -- and expanded his lead for homers by a pitcher in 2015.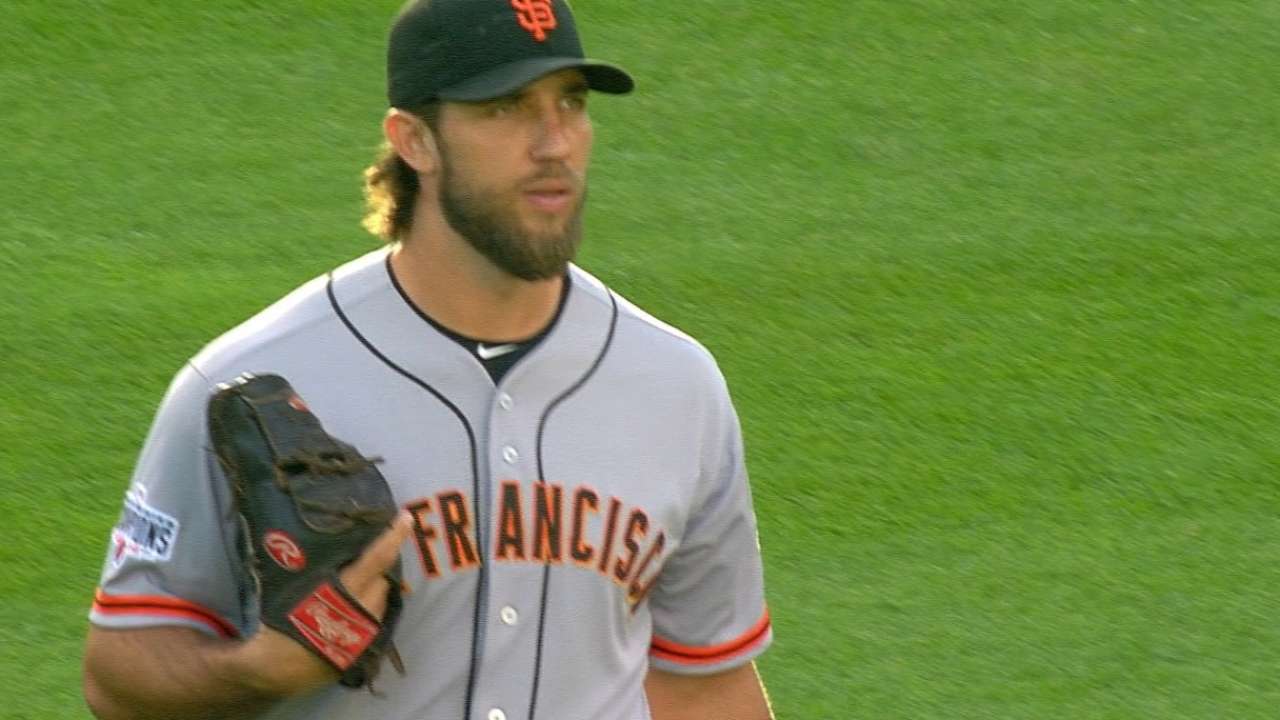 Bumgarner was no slouch on the mound either, at one point retiring 14 straight hitters and allowing six hits and three runs over 6 1/3 innings while earning his 15th win.
But it was his bat that made a bit of history.
The 26-year-old southpaw -- but right-handed hitter -- is the first pitcher to belt five homers in a season since Carlos Zambrano had six in 2006.
Bumgarner went deep in his last outing, too, making him the first pitcher since Alex White in 2012 to have back-to-back starts with home runs.
Sure, it's uncommon for pitchers to go yard. But Bumgarner clearly isn't your everyday pitcher at the plate.
Does Bumgarner homering even surprise manager Bruce Bochy anymore?
"No, no," Bochy said. "You saw me last series, I was pinch-hitting him."
Bumgarner's 11th career homer even impressed his new teammate.
"Oh my gosh, that homer, it was loud," said recently acquired outfielder Marlon Byrd, who also hit a two-run homer in his Giants debut. "He can swing it. It's like having nine hitters up there when he's pitching."
John McGonigal is an associate reporter for MLB.com. This story was not subject to the approval of Major League Baseball or its clubs.