Beltre nears games played record by Dominican
Third baseman on pace to pass Franco on Sunday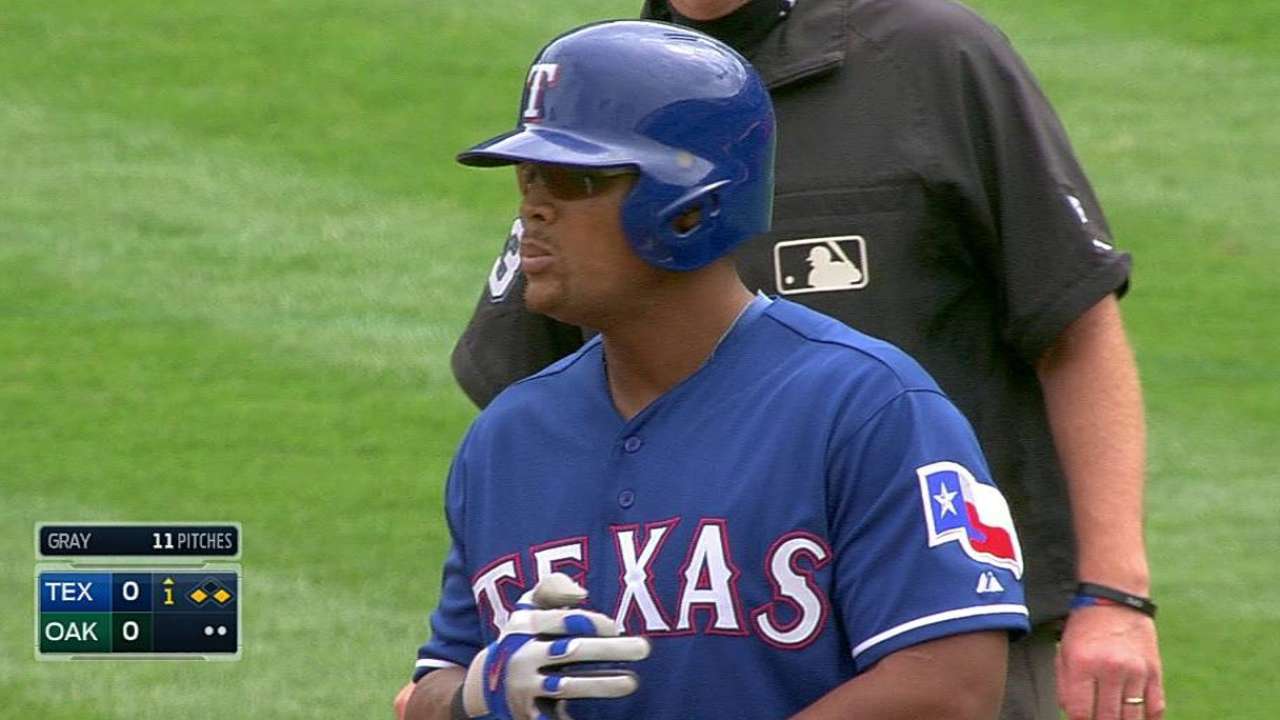 DETROIT -- Rangers third baseman Adrian Beltre will likely reach another milestone this weekend by surpassing Julio Franco as the Dominican-born player who has appeared in the most Major League games.
Franco retired in 2008 having played in 2,527 Major League games, and Beltre entered Friday's contest against the Tigers at 2,525. He would match Franco on Saturday and set the record during Sunday's series finale.
"Maybe I don't really recognize it now because I don't really pay attention to it," Beltre said, explaining he wasn't aware of the impending achievement. "Maybe, when I retire and I sit down and think about it, maybe it'll be different."
Considered one of the best defensive third baseman in history, Beltre is in his 18th Major League season, the last five with Texas. He's a four-time All-Star, Gold Glove winner and Silver Slugger, and he has hit for the cycle a record three times -- most recently on Aug. 3.
Franco, who spent five seasons with the Rangers, retired as the all-time hits leader among Dominican players, but he has since been passed by both Vladimir Guerrero and later Beltre, the current record-holder.
"It was special because I've always been a big fan of Vladimir," Beltre said. "The fact that you play for a long time, you accomplish some of this stuff. To be honest with you, I don't really think about it."
Beltre said he didn't grow up watching Franco -- he instead looked up to pitcher Pedro Martinez and outfielder George Bell -- but the third baseman spoke of his desire to be an inspiration to younger Dominican players.
"I think that we all should be proud of our country, where we come from," Beltre said. "I take a lot of pride of being from the Dominican. I know that a lot of people look up to us.
"I want to be a role model and be someone that young kids can look at me and say, 'I want to be like him.'"
Alejandro Zúñiga is an associate reporter for MLB.com. Follow him on Twitter @ByAZuniga. This story was not subject to the approval of Major League Baseball or its clubs.