Byrd delivers with 3 hits, HR in Giants debut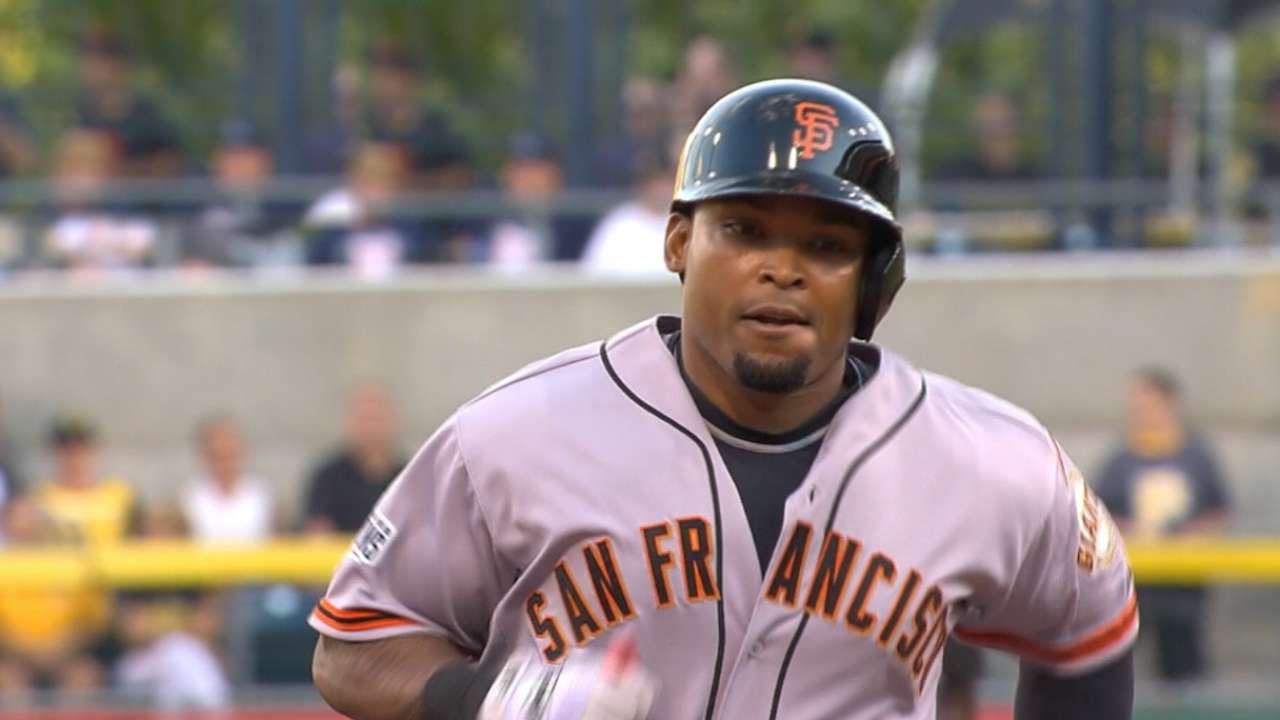 PITTSBURGH -- Marlon Byrd got a fresh start, and he didn't wait to take advantage of it.
Finishing a triple shy of the cycle, Byrd went 3-for-5 in his Giants debut and helped his new team earn a 6-4 win over the Pirates on Friday night.
Byrd, acquired in trade with the Reds on Thursday, did what he was brought in to do.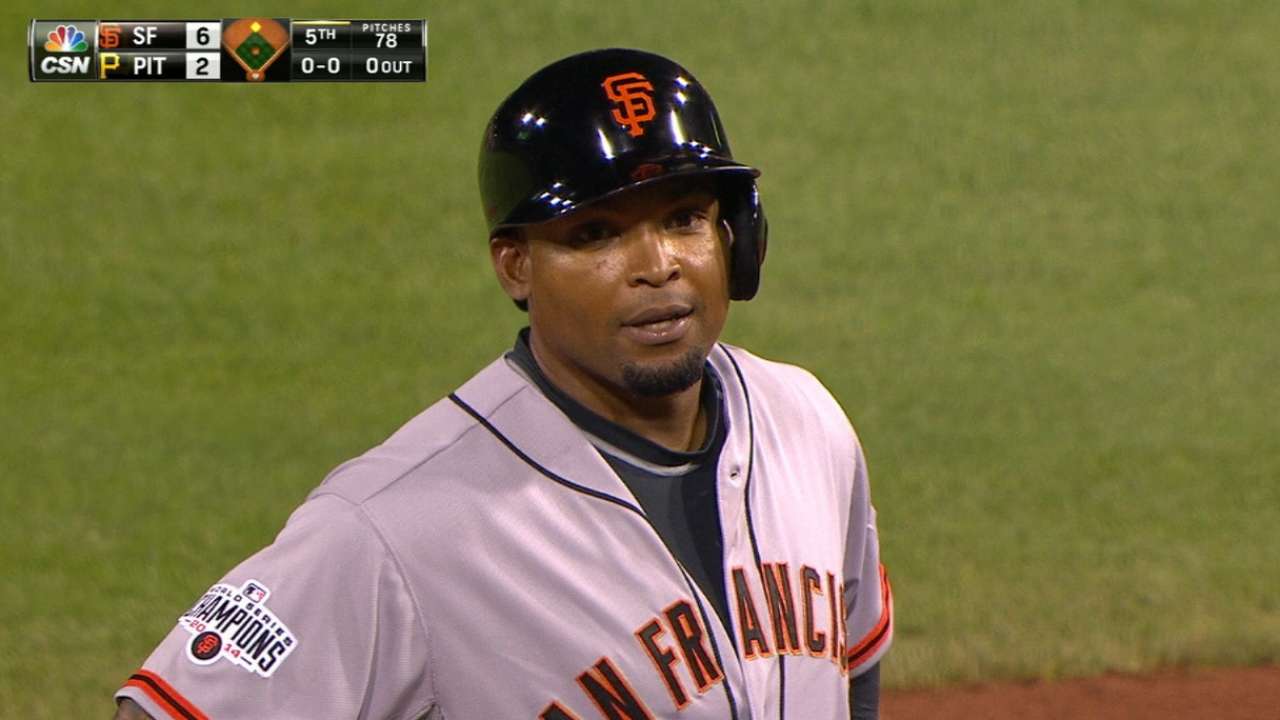 "I'm sure he wanted to make a good first impression," manager Bruce Bochy said, "and he did more than that."
Byrd's acquisition was perfectly timed, too.
The outfielder's first-inning two-run homer -- which came on an 82-mph curveball from Jeff Locke after fouling off four pitches -- only padded Byrd's stats against the Pirates. It was Byrd's sixth homer off Pittsburgh pitchers this year, and boosted his RBI total against them to 14.
Byrd is now hitting .361 22-for-61) against Pittsburgh this season, including a .406 mark (13-for-32) at PNC Park.
Byrd also has playing history with the Pirates.
He was brought in by Pittsburgh in August 2013, to help the postseason push, as the Bucs reached the playoffs for the veteran's lone postseason experience.
Ironically enough, Byrd homered in his first game with the Pirates, and at PNC Park no less.
After his first-inning blast on Friday, Byrd, who has played now for nine teams in his 14-year career, has homered at PNC Park with five clubs (Giants, Pirates, Reds, Cubs, Phillies).
Just don't ask him to name all five.
"I heard about that. I don't even know what uniforms they are," Byrd said. "It just means I've been around for a long time."
Byrd, who had a .237/.286/.448 slash line with Cincinnati this year, wasn't happy with his 2015 numbers.
But the veteran said before Friday's game that the beauty of getting traded is that none of those stats mattered.
"What matters is what I do now until the last game," Byrd said.
So far, so good.
John McGonigal is an associate reporter for MLB.com. This story was not subject to the approval of Major League Baseball or its clubs.