Reds reach out to community for Fiesta Rojos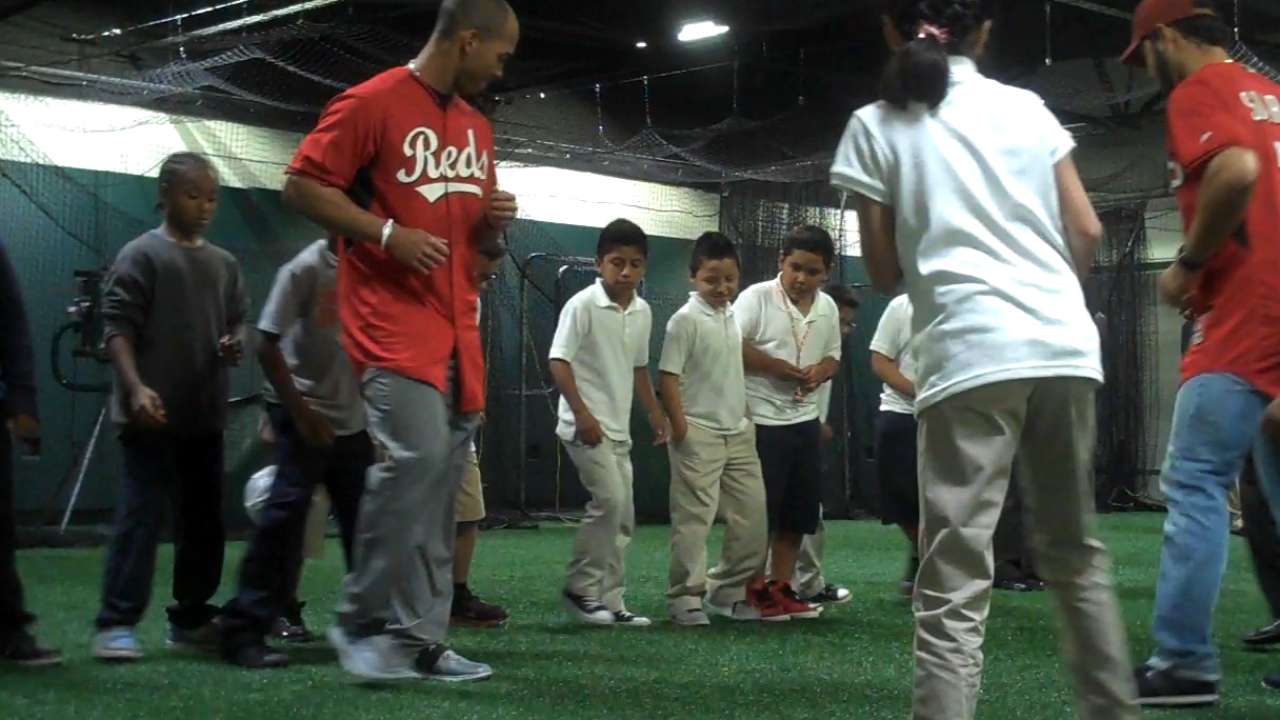 CINCINNATI -- A number of Hispanic Reds players took time out of their day to participate in Fiesta Rojos at the P&G Cincinnati MLB Urban Youth Academy on Friday.
Brayan Pena, Raisel Iglesias, Eugenio Suarez, Ivan De Jesus Jr., Jumbo Diaz and Pedro Villarreal worked with more than 100 kids from Cincinnati Public School's Academy of Multilingual Immersion Studies during the engaging event. It ran from 11 a.m. to 12:30 p.m. and included players leading a Q&A session, baseball drills, salsa dancing and discussing how they reached the Major Leagues.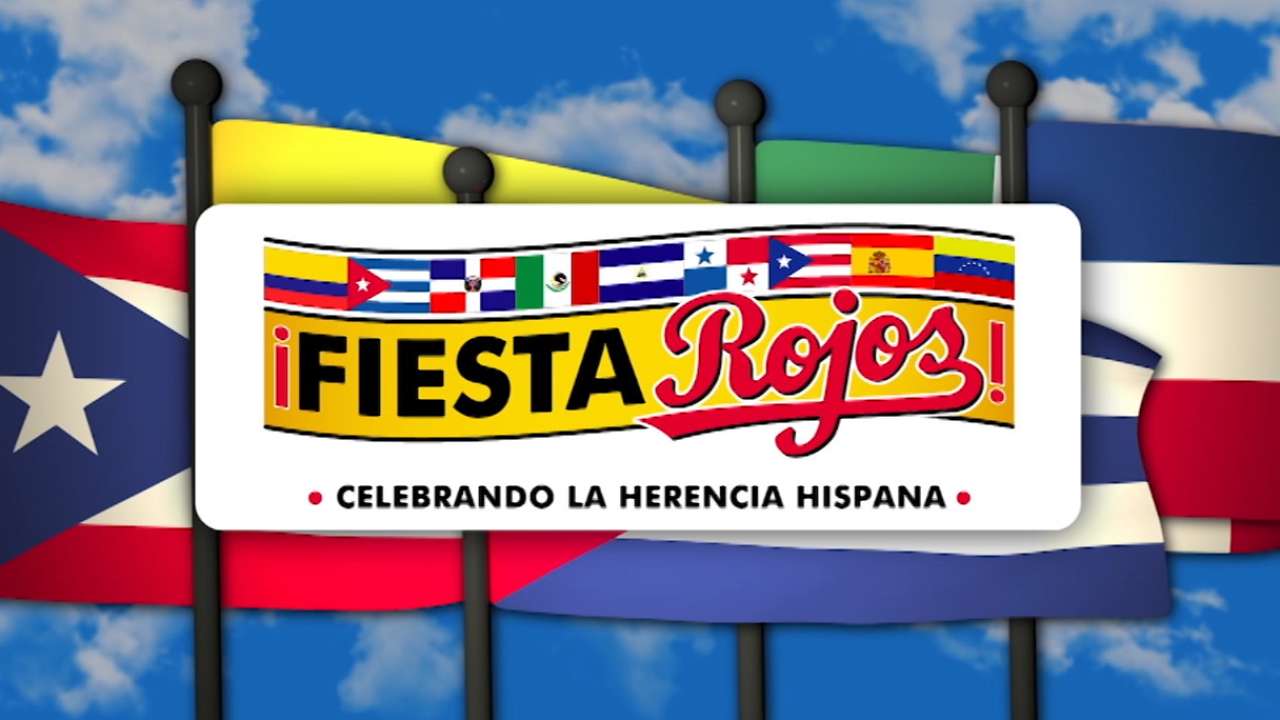 "It's really important. I had a great time out there today," said Villarreal, who teamed up with Diaz to run a pitching clinic. "It just goes to show that it doesn't matter where you come from. If you come from another country to another country you can still pursue your dreams and achieve your dreams. Just good for them to know that not everybody's coming from the same background. Everybody comes from different backgrounds and as long as you work hard and stay on the right path you can achieve your dreams."
It also was Fiesta Rojos at Great American Ball Park for Friday night's game between the Reds and D-Backs. There were pregame ceremonies and activities around the ballpark to celebrate the upcoming Hispanic Heritage Month and the Reds wore their "Los Rojos" alternate uniforms for the game.
Robert Bondy is an associate reporter for MLB.com. This story was not subject to the approval of Major League Baseball or its clubs.