MLB.com Columnist
Roger Schlueter
Stats of the Day: Archer makes Rays history
Ace right-hander's one-hitter sets club mark with game score of 95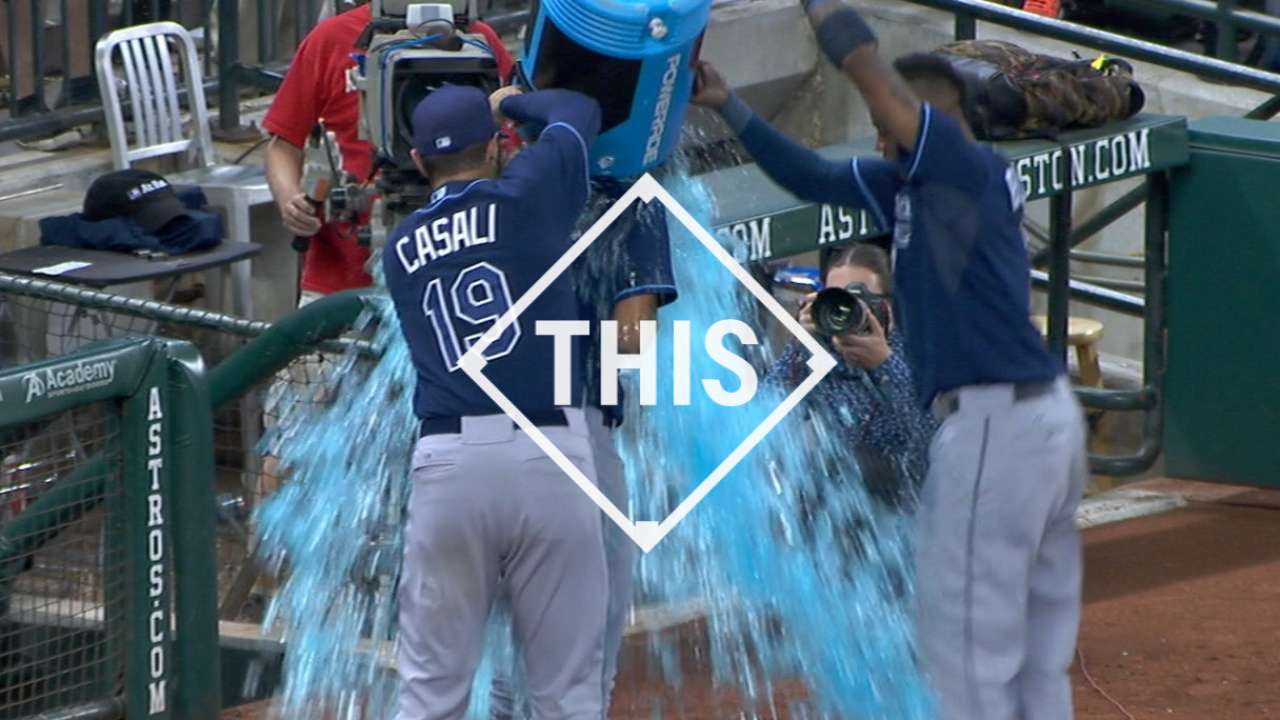 Here are five interesting items from around the big leagues on Thursday …
• Rays right-hander Chris Archer twirled a one-hit shutout with 11 strikeouts and one walk in a 1-0 win over the Astros, producing a game score of 95 with his effort -- the highest such score in franchise history. The previous high was James Shields' 94, from Oct. 2, 2012, when the right-hander went nine innings, allowed two hits and a run and fanned 15 with no walks. Archer became the 69th pitcher since 1914 to have a one-hit shutout with at least 11 strikeouts, with 28 of those 69 having come since 1998.
• Tigers right-hander Alfredo Simon also hurled a one-hit shutout with five strikeouts and two walks in a 4-0 win over the Rangers. Simon's one-hit shutout was the 35th of at least nine innings for Detroit since 1914, with 28 of the 35 having come from right-handers. Thursday marked the time since May 10, 2013, in which there were two one-hitters of nine innings in the big leagues.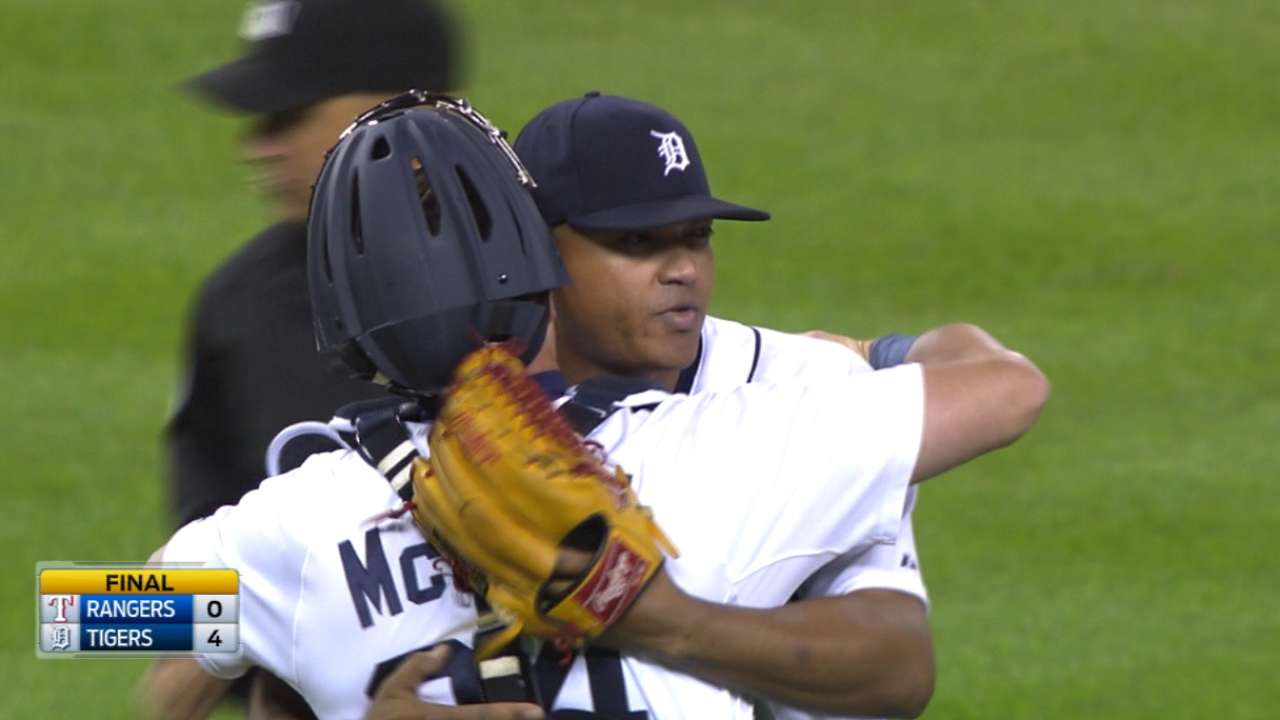 • In the Indians' 3-2 win over the Yankees, Jason Kipnis (3-for-4) and Michael Brantley (2-for-4) combined for five of their team's eight hits. Kipnis (.325) and Brantley (.319) are holding down the first and fourth spots, respectively, in the American League batting race. The Tribe most recently had two qualifiers finish a season with marks as high as .319 in 2001, when Roberto Alomar batted .336 (third in the AL that year) and Juan Gonzalez hit .325 (sixth). Since the start of the '14 season, Brantley's .324 average ranks third among all MLB players with at least 800 plate appearances, behind only Miguel Cabrera (.327) and Jose Altuve (.326).
• Charlie Morton (6 2/3 innings, four hits) and two relievers combined on a six-hit shutout, as the Pirates defeated the Giants, 4-0, and improved to 42-19 at home. The Bucs own baseball's second-lowest team ERA at 3.16. The most recent season to see the club finish below 3.20 was 1984, when the staff posted a 3.11 mark. The Pirates also rank second in MLB with a .689 home winning percentage. Since 1901, the only clubs in franchise history to finish with better home marks were the 1902 (.789), '09 (.727) and '77 (.716) squads.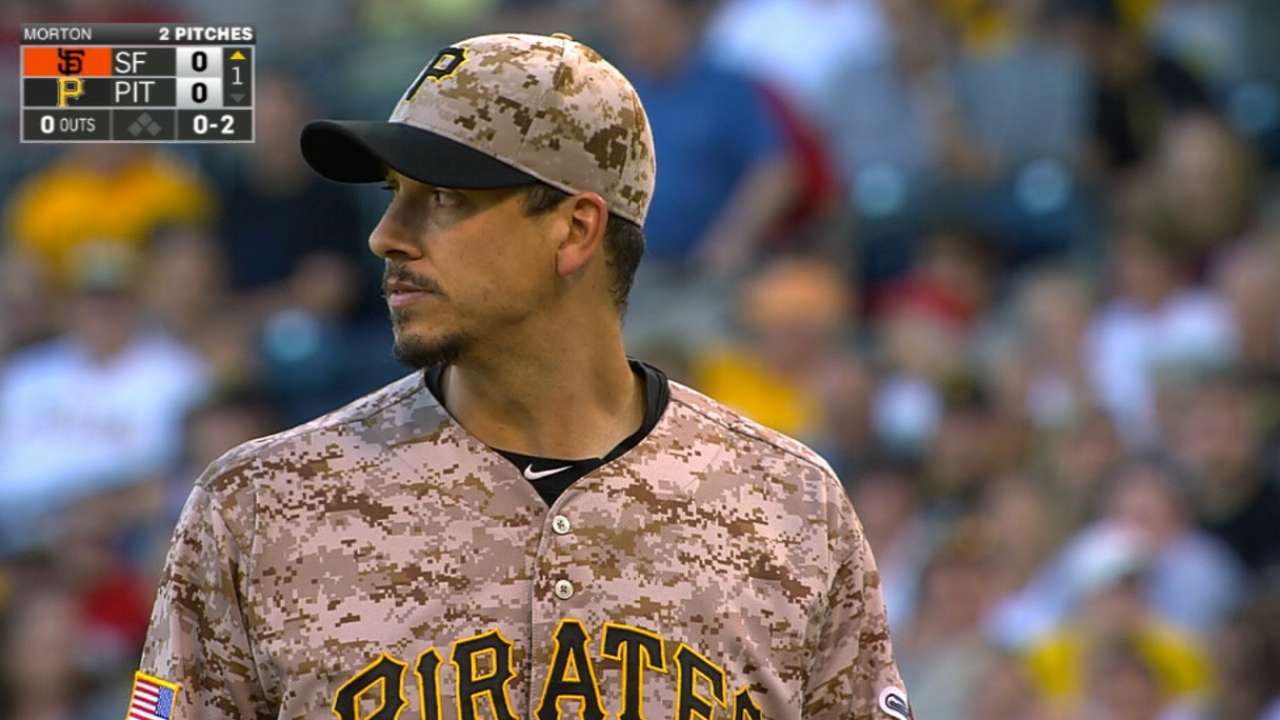 • While winning his 15th game of the year, Cubs right-hander Jake Arrieta worked six scoreless innings and allowed four hits and a walk. For the Cubs since 1893, there have been 171 pitchers (including Arrieta) to have at least 15 wins in a season. Arrieta's current 165 ERA+ would rank in a tie for 15th best among these 171, while his 0.988 WHIP would rank 11th. In the latter category, there have been two Cubs pitchers in the live-ball era to win at least 15 games and finish with a sub-1.00 WHIP: Warren Hacker with a 0.946 WHIP in 1952, and Bill Hands with a 0.994 mark in '68.
Milestone watch for Friday
• This could be a weekend of milestones for David Ortiz. He needs one home run to tie Lou Gehrig and Fred McGriff (493) for 27th on the all-time list; he needs one RBI to tie Goose Goslin (1,609) for 33rd on the all-time list; and he needs one double to tie Ivan Rodriguez (572) for 23rd all-time.
• Felix Hernandez needs two strikeouts to reach 2,100 for his career. There have been four pitchers in baseball history to reach 2,100 through their age-29 seasons: Walter Johnson, Sam McDowell, Bert Blyleven and Don Drysdale.
Roger Schlueter is a contributor to MLB.com. This story was not subject to the approval of Major League Baseball or its clubs.