O's tip cap to Duffey's command of curve
Twins rookie holds Orioles to two runs, 10 hits in 3rd start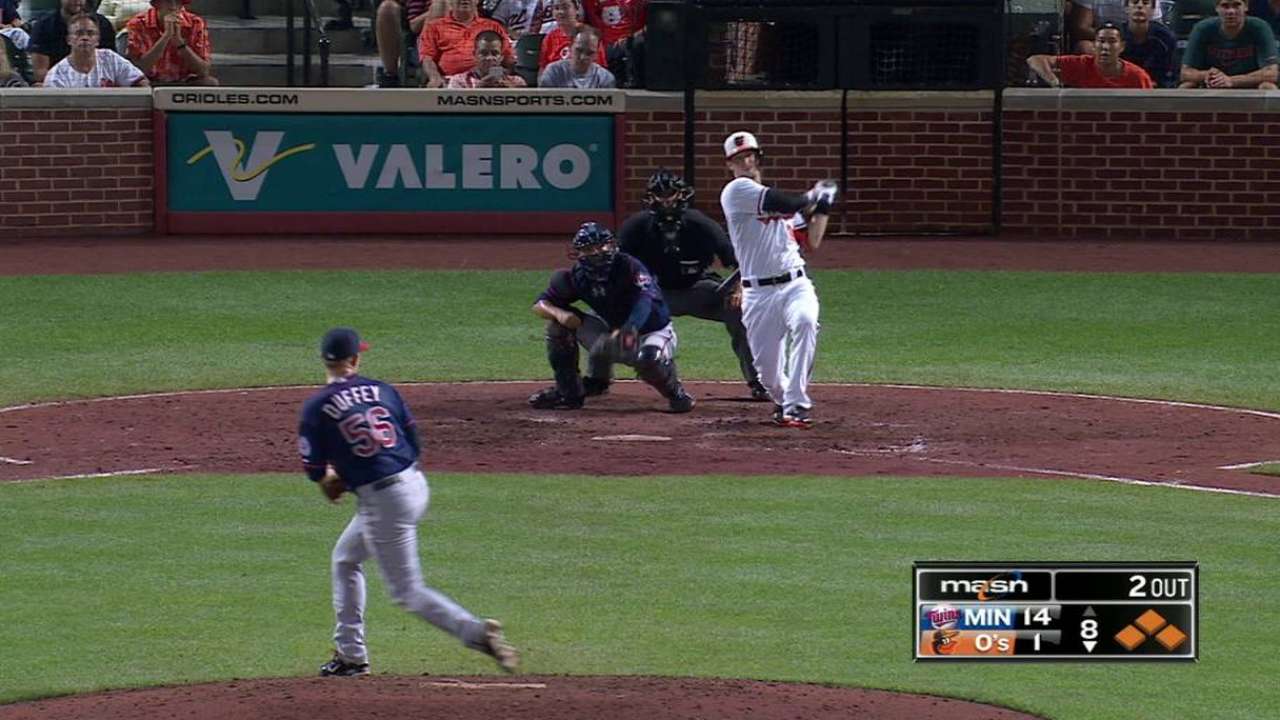 BALTIMORE -- Twins right-hander Tyler Duffey was making only his third Major League start Thursday night against the Orioles, and Baltimore hadn't seen him in action yet. But the Orioles knew what to expect.
They were well aware of his good curveball and that he'd thrown six shutout innings -- allowing only one hit -- in his first big league win Saturday vs. the Indians. The Orioles saw the curve they were expecting but couldn't do much with it, as the Twins rolled to a 15-2 rout in the opener of a four-game series.
"He did exactly what we thought he was going to do," Orioles manager Buck Showalter said. "[That's] a real tribute to him and the quality of his curveball. We knew he was going to throw a lot of them. That type of curveball is always tough against left-handed batters if he continuously throws it in the right spot, which he did."
Duffey (2-1) gave up two runs and scattered 10 hits in a solid 7 2/3-innings effort. He struck out eight without issuing a walk, repeatedly using the curveball to nail Orioles batters at the right time. The O's repeatedly pounded that pitch into the dirt as only three of the outs they made against Duffey were of the fly-ball variety. They knew the curve was coming but still had a hard time hitting it.
"He pitched a good game tonight; hats off to him," Orioles' designated hitter Steve Clevenger said. "He threw the ball [well]. He kept the ball down."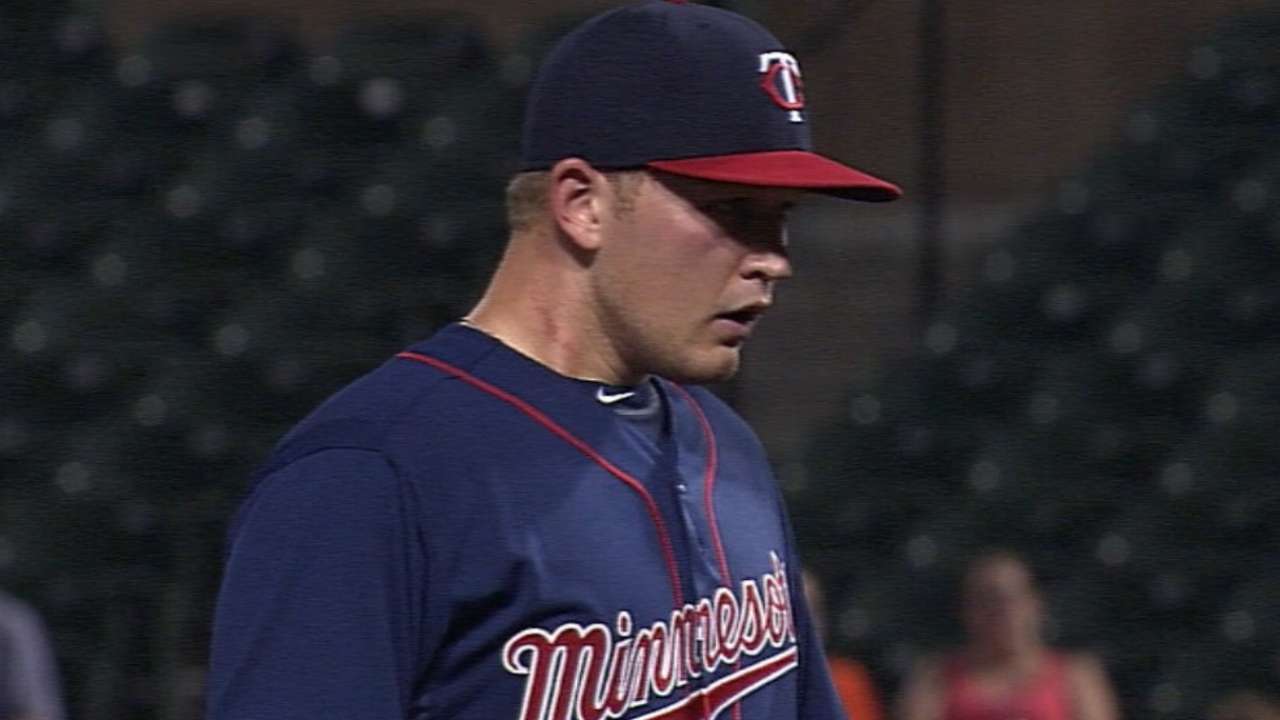 The Orioles did have some early chances against Duffey but wasted them. Minnesota scored five in the top of the second to take a 5-0 lead, but Chris Davis (single) and Matt Wieters (double) started the bottom half with hits to put runners in scoring position with no outs.
Duffey retired the next three batters, stranding both runners. Adam Jones and Davis both singled to start the seventh, but Duffey bounced back again and escaped unscathed.
Overall, the Orioles struggled with runners in scoring position. They went 3-for-12 in that category, leaving eight men on base.
Jeff Seidel is a contributor to MLB.com. This story was not subject to the approval of Major League Baseball or its clubs.