MLB.com Columnist
Richard Justice
Often good, Archer shows his greatness
Rays ace strikes out 11 Astros during one-hit shutout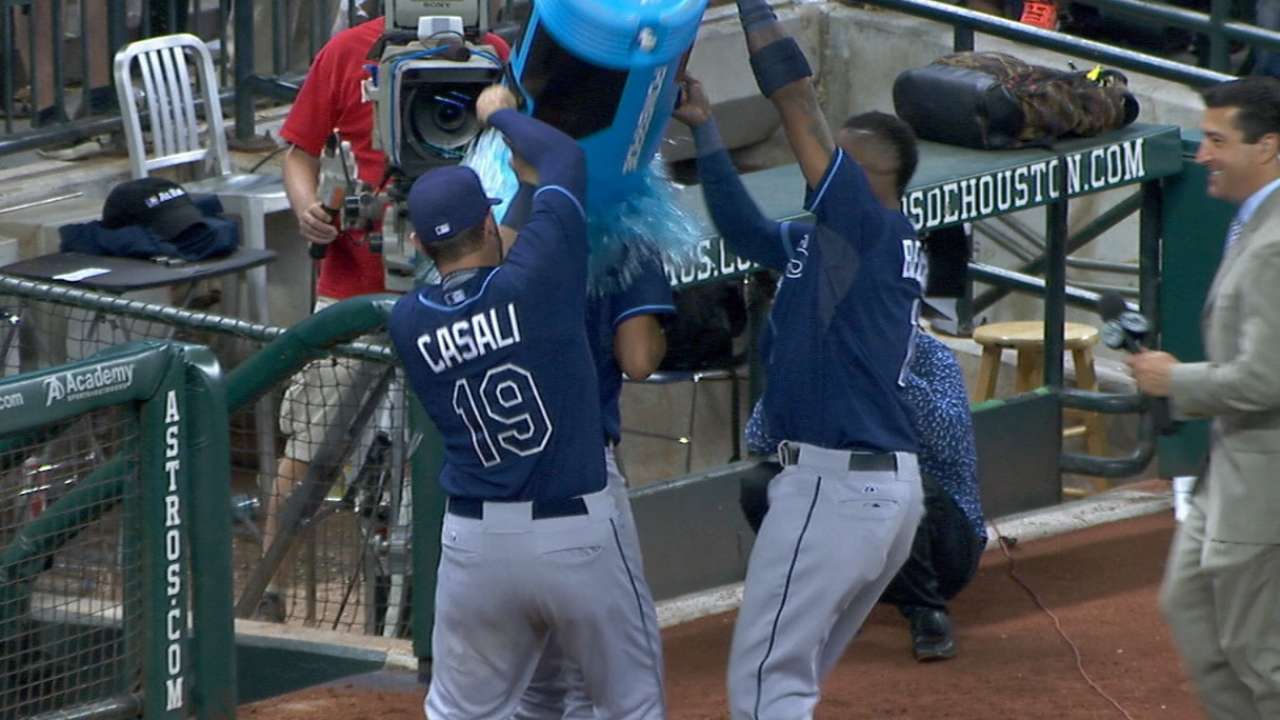 HOUSTON -- There was a point in the fourth or fifth inning on Thursday when there was little doubt where this one was headed. Rays ace Chris Archer wasn't just good. He has been good plenty of times. He's usually good. That's why he's one of those guys that prompts baseball fans to stop channel surfing and check him out.
On this night, Archer was better than good during the Rays' 1-0 win against the Astros. That's why we love this stuff. Show up at the park and see something extraordinary. You never know.
Perhaps Archer was driven by his previous start, when he allowed seven earned runs against the Rangers. Perhaps he understood that his team's tired bullpen needed a day off.
• True ace: Archer answers call and then some
Anyway, Archer had one of those nights in which one of baseball's best performed at the highest level. Someday, he may toss a perfect game or a no-hitter. Archer's stuff is that good. His makeup is, too.
Until that happens, this one will do. The 26-year-old right-hander controlled the Astros from start to finish in tossing a beauty of a one-hit shutout.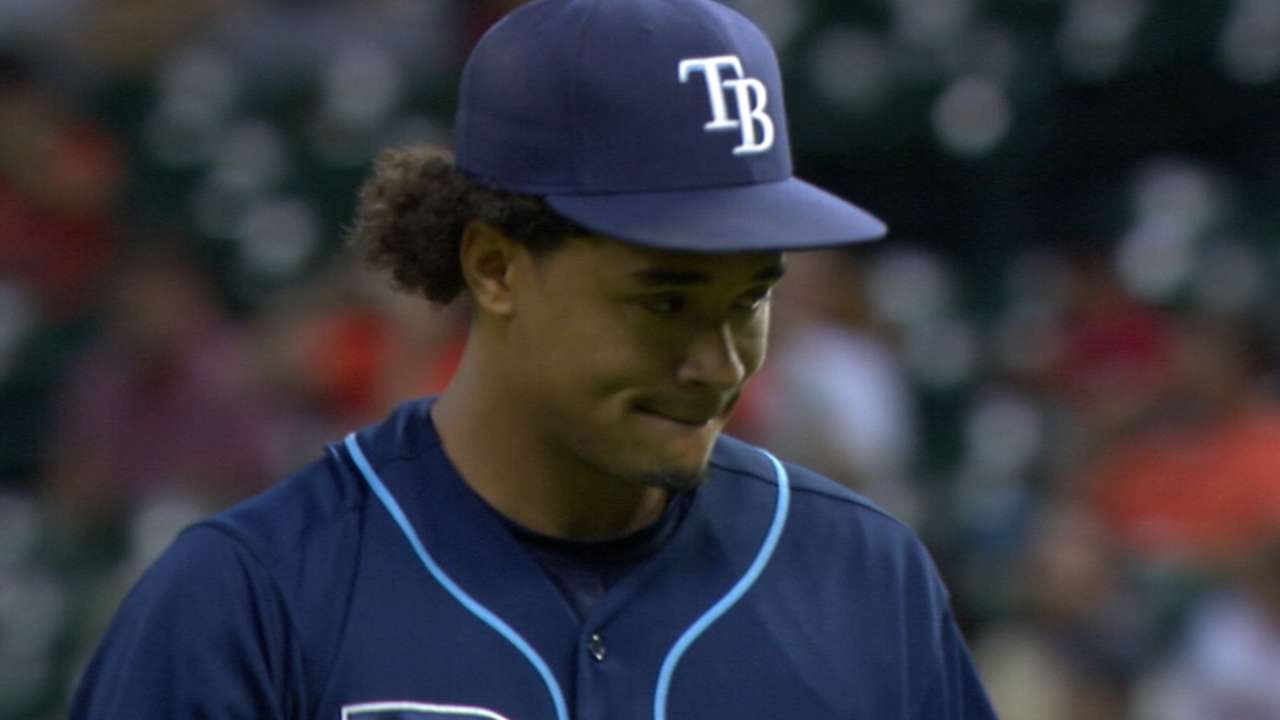 Archer brought his entire catalogue to the ballpark. He had the wipeout slider that former teammate David Price calls the best pitch in baseball. Archer got seven of his 11 strikeouts on that slider and the other four on fastballs, two clocked at 97 mph, two at 96.
Archer had his changeup going, too. Early in the game when he fought his fastball command, he stuck with that changeup and that slider. Once Archer got control of the fastball, it was over, and he needed just 98 pitches to finish the deal. He became the fifth pitcher in the Wild Card era to strike out 11 or more in fewer than 100 pitches during a nine-inning complete game.
"It was just one of those days," Archer said. "I knew that all three pitches were working, and I wasn't going to fight anything [catcher] Rene [Rivera] called. I was just going to execute."
Archer was so good that Tampa Bay manager Kevin Cash never came close to having someone up in the bullpen. Archer's teammates scored a run for him in the fourth inning, and that was that. Houston never had a runner in scoring position.
"We needed a really good performance, and we got a great one," Cash said. "There is definitely a vibe that we get and an energy when Arch is on the mound for us."
Archer walked Jose Altuve on four pitches to open the first. Altuve was thrown out trying to advance to second on a ball in the dirt. Here's what happened after that walk. Archer retired 11 Astros in a row, allowed a Colby Rasmus single in the fifth, then got 15 in a row to finish the game.
"The funny thing about Chris is that this is not some outlier-type of performance," Rays pitching coach Jim Hickey said. "He is capable of things like this every single time out. As he gets that better fastball command, it's just going to be boring."
The Rays did their usual thing on defense. Kevin Kiermaier made a nice leaping catch in center field on an Evan Gattis fly ball that came with Rasmus on first. Another center fielder might not have caught the ball, and if it's not caught, it probably changes the outcome.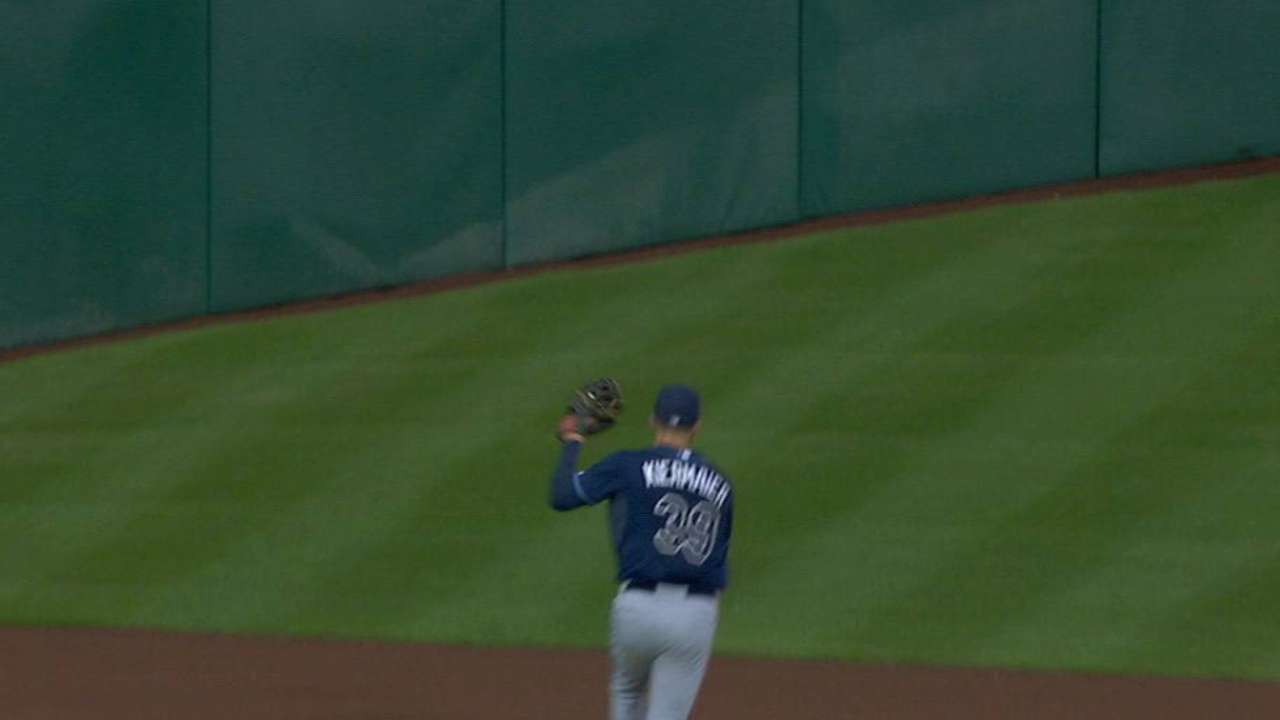 Second baseman Logan Forsythe and third baseman Evan Longoria also made nice plays, and afterward, Archer offered a tip of the hat to his catcher, Rivera.
Mostly, though, this was Archer showing the world that he's one of the special performers in this game.
"He's good, man," Rasmus said. "When he's on, he's tough. He was throwing everything for strikes where he wanted it. Three good pitches, somebody like that, when he's on, he's tough to beat.''
Before the game, Archer sent an autographed copy of Baseball America to Astros manager A.J. Hinch. That was a gift to Hinch's daughters, Haley and Kaitlin, who took a selfie with Archer at the All-Star Game.
Afterward, Archer said he appreciated their support. Meanwhile, their dad appreciated how good Archer is.
"He was in complete control," Hinch said. "He's the real deal. He's got every pitch and he had it tonight."
Richard Justice is a columnist for MLB.com. Read his blog, Justice4U. This story was not subject to the approval of Major League Baseball or its clubs.