V-Mart shows some glove behind Simon's gem
Diving stop at first, two hits help key Detroit's win over Texas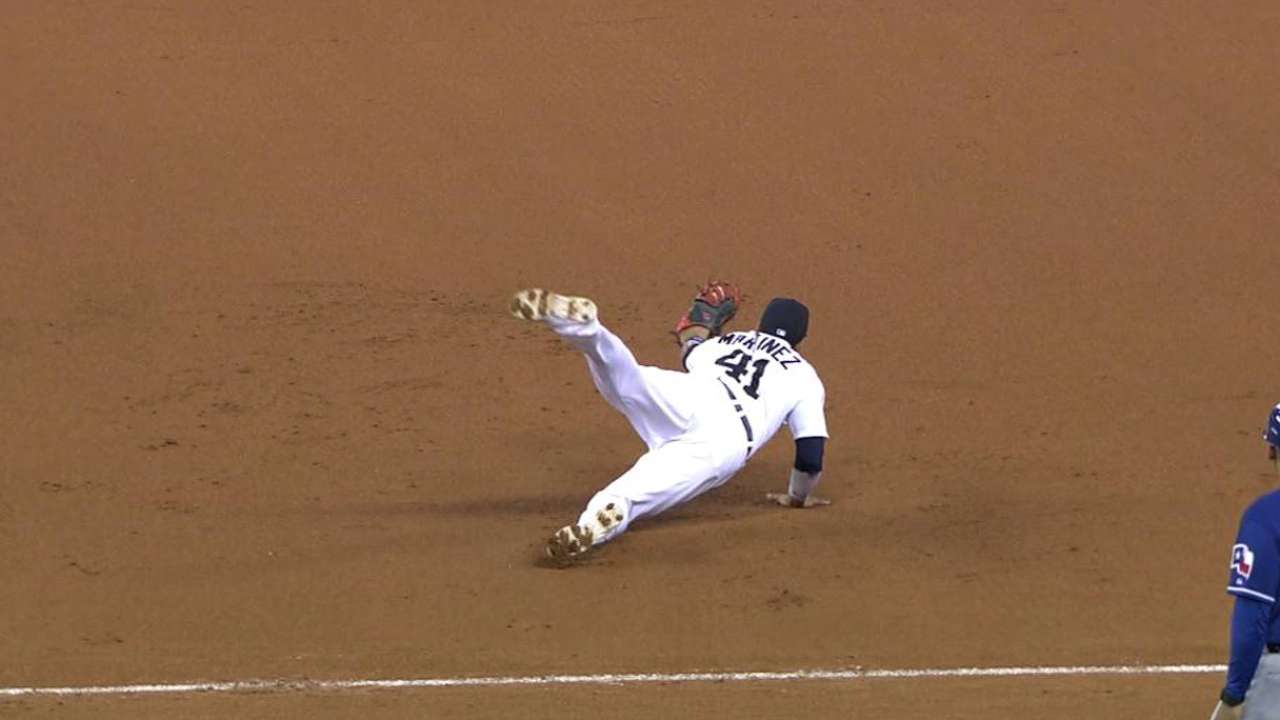 DETROIT -- The Tigers' Victor Martinez spent two nights sitting thanks to Interleague Play. With the designated hitter back in play for American League ball, he went out to first base and made an impact.
The Mitch Moreland ground ball Martinez dove to field in the fifth inning of Thursday's 4-0 win over the Rangers came off the bat at 105 mph, according to MLB Statcast™. Martinez came off his feet and sprung back up like a younger version of himself, stopping the ball before making the play himself at first base.
"It was a good play," Martinez said. "I just threw the glove and I think that ball caught my glove. But anything you do to help your team win is always gonna feel good."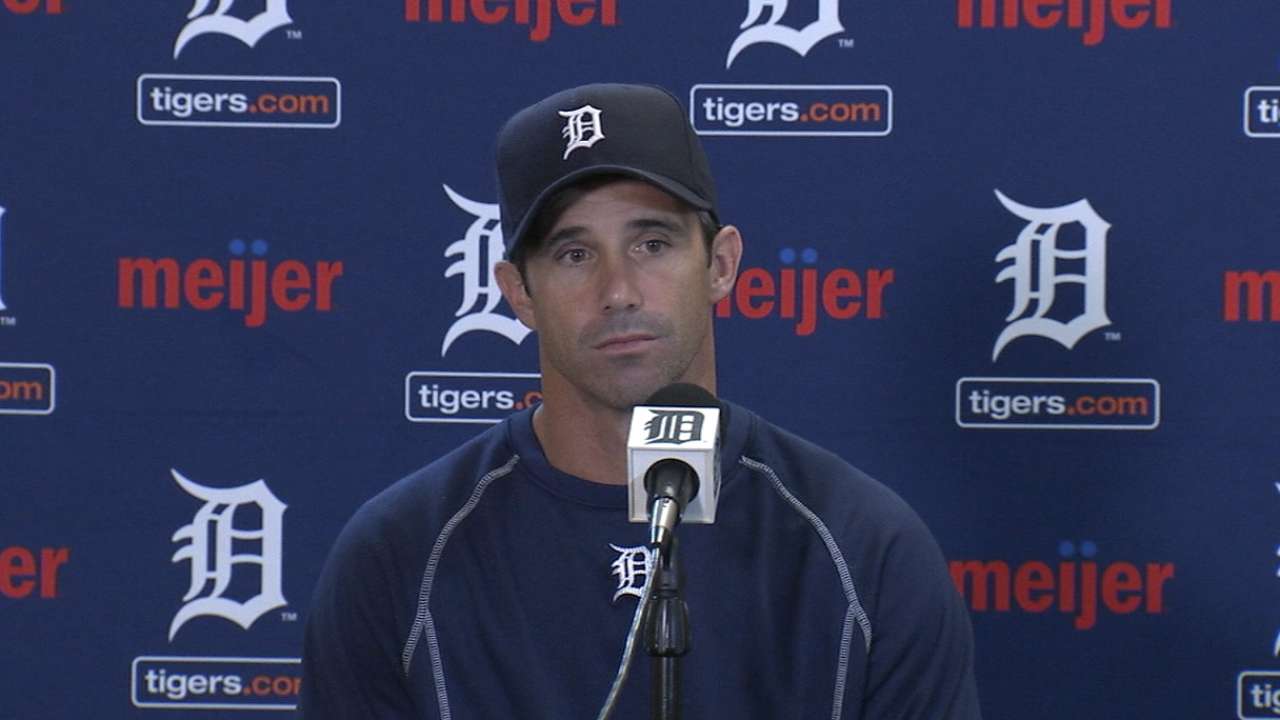 For starting pitcher Alfredo Simon, it meant a little more than that. It not only kept his no-hitter going, albeit for just another batter before Rougned Odor's two-out double, it kept a leadoff hitter off base and allowed him to keep his rhythm on the mound.
"That was a nice play," Simon said. "If he doesn't catch that, I think it's a double or a triple. But he made a good play."
Simon tried to pay it back in the ninth after Martinez misplayed a Shin-Soo Choo hopper for a one-out error.
"The last inning he made an error, but I try to help out," Simon said. "I say, 'It's OK, keep it up, I'm gonna give you one more ground ball.'"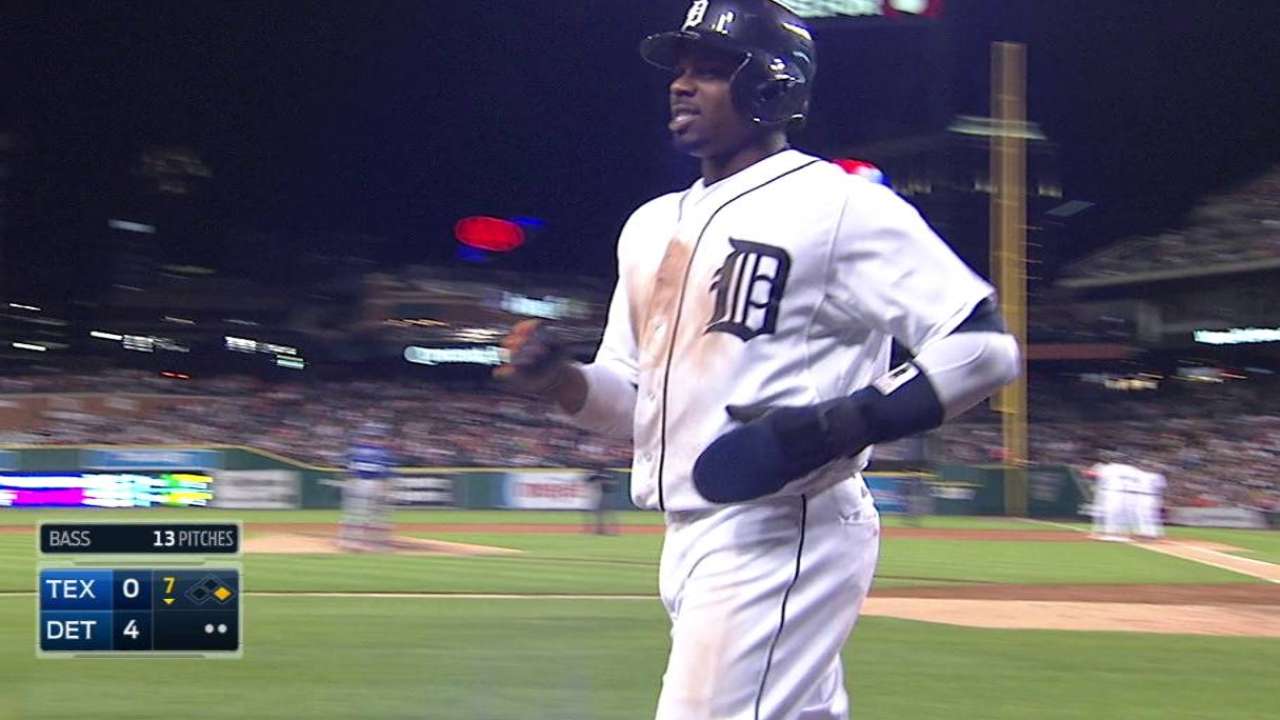 The game-ending ground ball actually went to shortstop Jose Iglesias, but Martinez got the throw to end it.
Martinez made an impact at the plate as well, going 2-for-3 with a double and a sacrifice fly. His first-inning grounder to left-center and third-inning liner into the left-field corner both moved Miguel Cabrera from first to third base, where Nick Castellanos drove him in both times.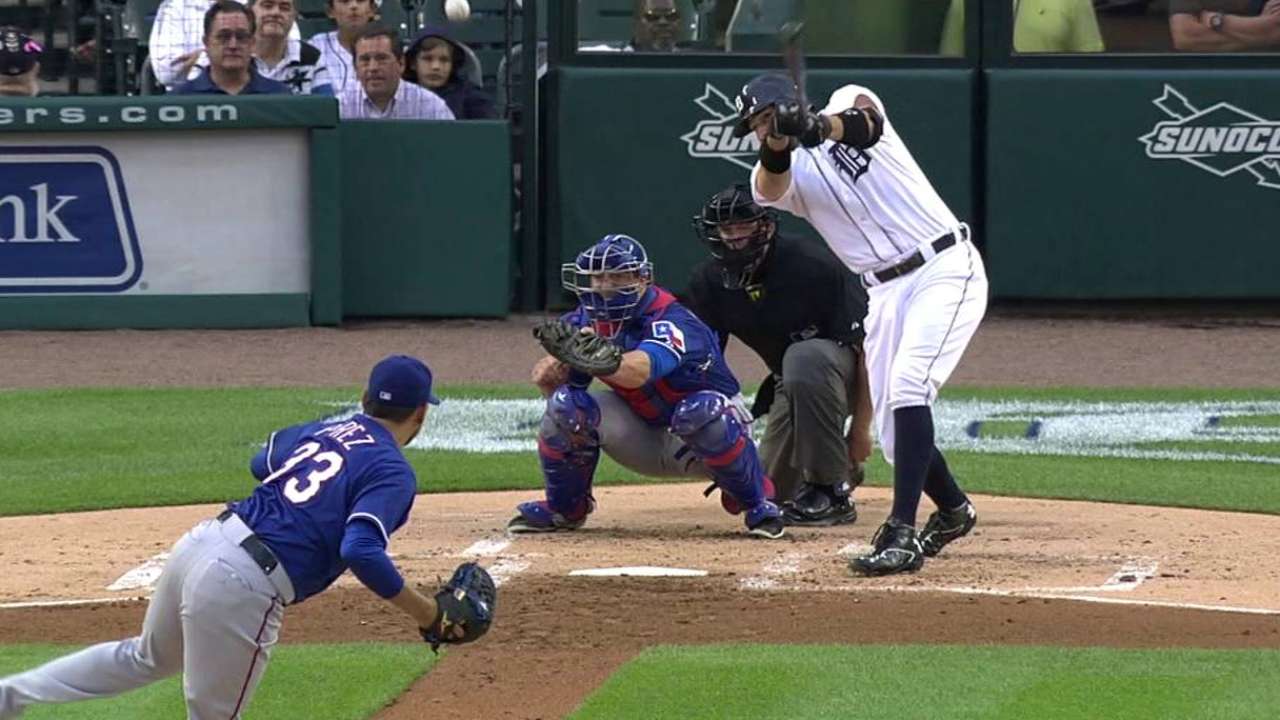 Despite the early-season struggles, the hitting is an expectation. The defense at first base, considering his offseason knee surgery and early-season woes, is a bonus. The better he does, the more flexibility manager Brad Ausmus has on giving Cabrera a day at DH.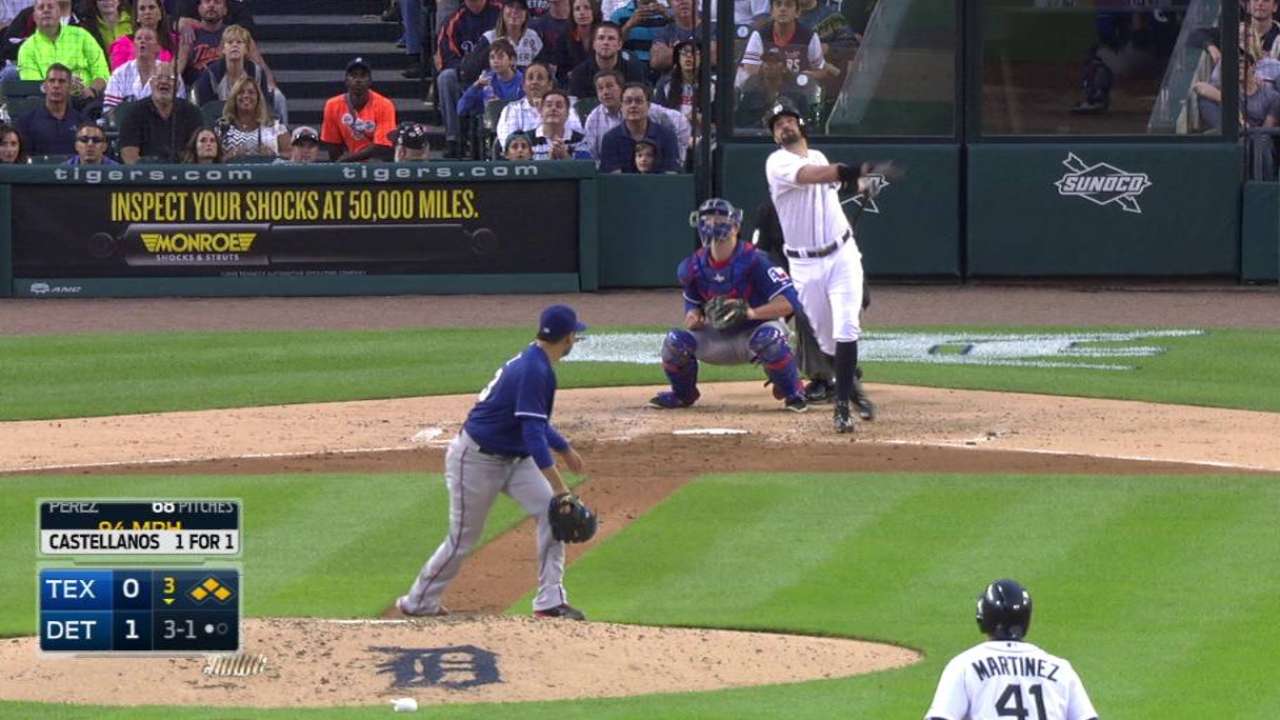 "Once we feel like Miggy's 100 percent, he's probably going to spend the vast majority of the time at first base, and Victor will see a lot less time," Ausmus said. "We're kind of building him up."
Jason Beck is a reporter for MLB.com. Read Beck's Blog, follow him on Twitter @beckjason and listen to his podcast. This story was not subject to the approval of Major League Baseball or its clubs.