Giants struggling to cash in on chances
San Francisco 3-for-33 with runners in scoring position over last four games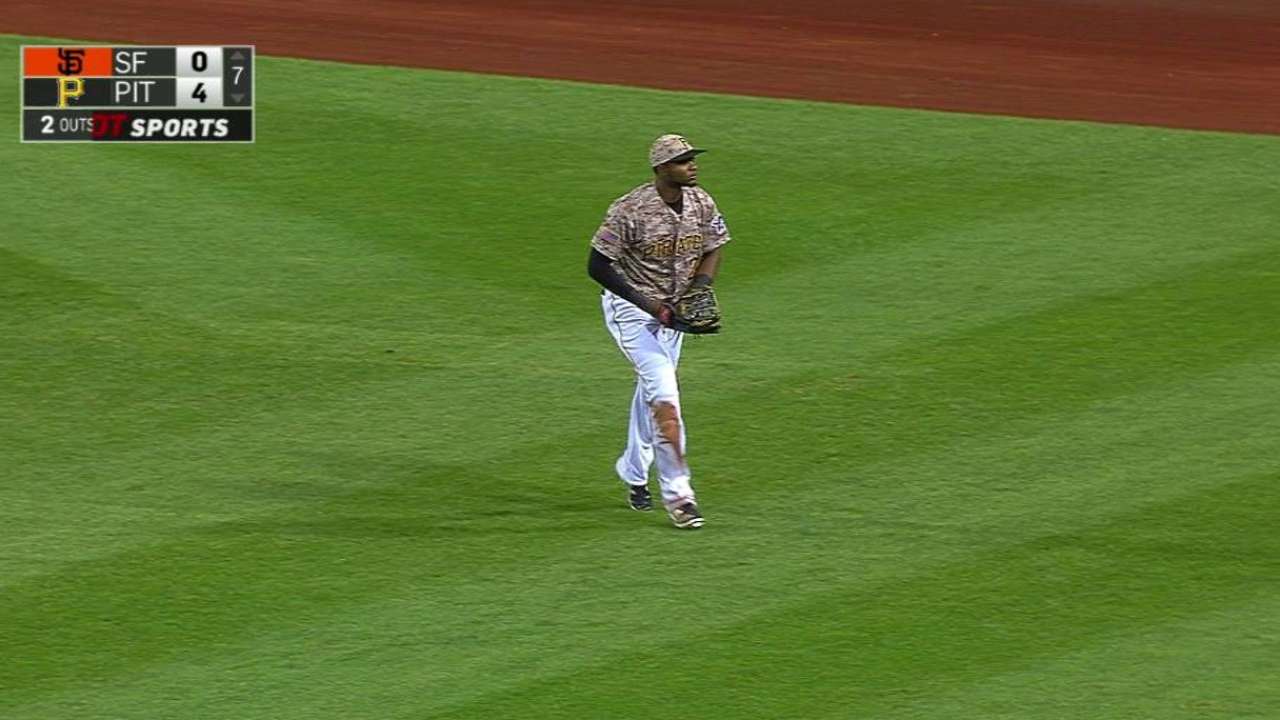 PITTSBURGH -- With the bases loaded and the tying run at the plate, San Francisco's lone chance to threaten offensively fizzled out in the seventh inning of Thursday's game, a microcosm of a recent, yet noteworthy problem for the Giants' offense.
The Giants fell to the Pirates, 4-0, in the first game of a four-game series at PNC Park, and their lack of offensive punch left much to be desired.
San Francisco finished the game 0-for-7 with runners in scoring position, including a couple of critical missed chances in the seventh.
"We just couldn't generate any offense," Giants manager Bruce Bochy said. "We just couldn't get much going."
On the season, San Francisco has been more than capable with runners in opportune spots. Entering Thursday's game, the club had a .286 batting average with runners in scoring position -- the best mark in the National League West.
But the last few games haven't reflected that potency. In their three-game series with the Cardinals, the Giants were 3-for-26 with runners in scoring position.
If Thursday's numbers are added in, San Francisco has a .091 average in those situations the last four contests.
Bochy made sure to note the pitching his team has faced the past few games. The Giants faced All-Star right-hander Michael Wacha, Lance Lynn and Jaime Garcia in St. Louis, while Pirates starter Charlie Morton was effective in 6 2/3 innings.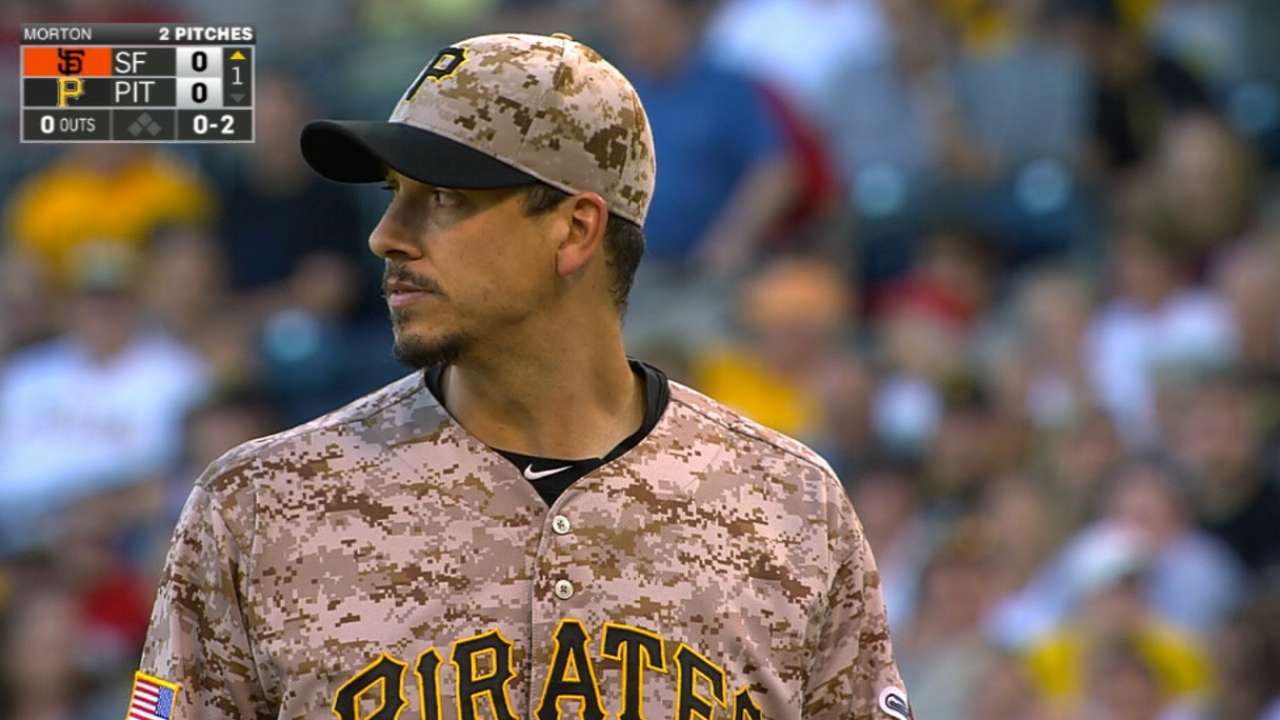 "You're probably not going to have as much success. Not that you don't plan on getting a big hit, but guys were making good pitches with men on base," Bochy said.
Thursday continued San Francisco's recent struggles, but also added to the club's difficult run against the Pirates this season. The Giants are now hitting .143 with runners in scoring position in four matchups with Pittsburgh.
San Francisco has lost all of those games.
"In the seventh, [Gregor] Blanco hit the ball hard, and it's a different game if we find the gap with that," Bochy said, reflecting on the inning-ending out. "It didn't play out. ... So that's that."
John McGonigal is an associate reporter for MLB.com. This story was not subject to the approval of Major League Baseball or its clubs.