What to watch for in today's games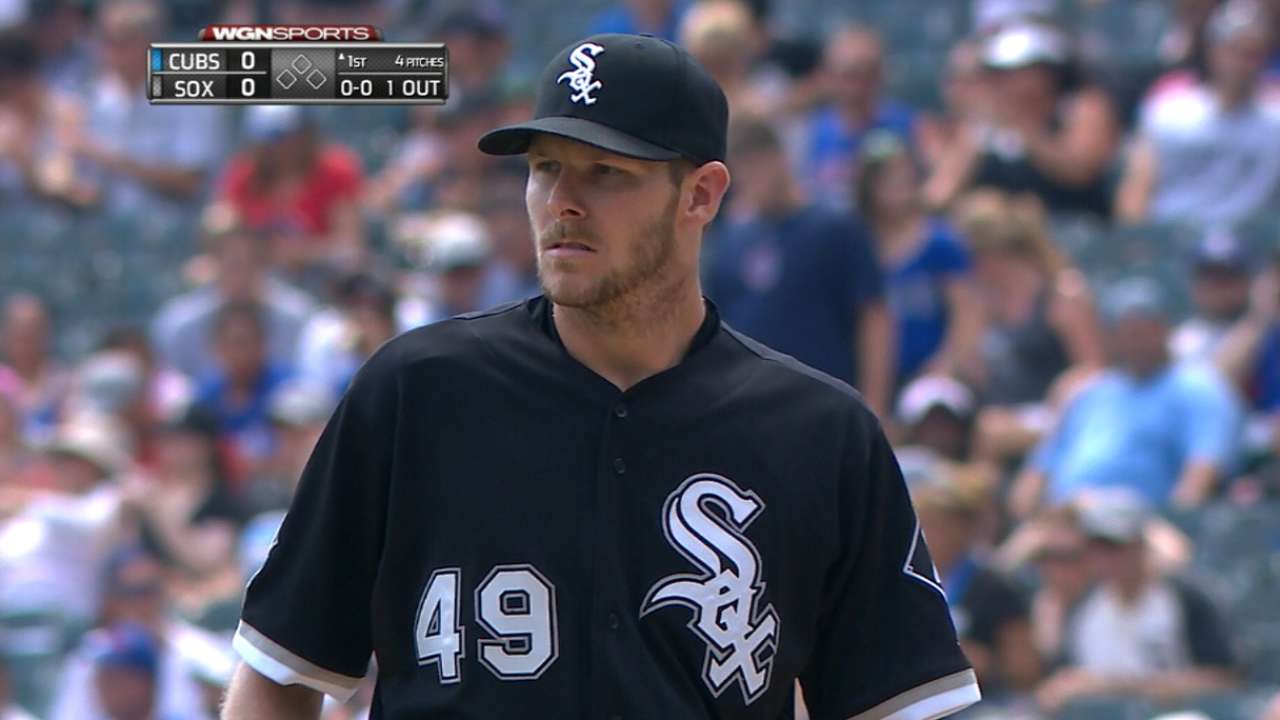 These arms should have your attention. Chris Sale and Felix Hernandez will be matched against each other Friday, setting the stage for a potentially epic duel in Seattle at 10:10 p.m. ET. Both Sale and Hernandez have been hit hard in recent weeks, but they've shown the ability to bounce back with dominant stuff.
Sale's season ERA was under 3.00 through his first 18 starts, but he gave up seven earned runs in back-to-back outings against the Red Sox and Rays. The left-hander turned that skid around by winning each of his last two outings, allowing just six hits and two earned runs with 22 strikeouts in that span.
Hernandez, meanwhile, has posted a 9.13 ERA over his last four starts, and he gave up a career-high 10 earned runs against the Red Sox in his last outing. Seattle's ace leads the American League with 14 wins, but he saw his season ERA raised by a half-run (from 3.11 to 3.65) from his last start alone.
Here are a few other matchups and games to look forward to on Friday.
Eyes on the Bronx, CLE @ NYY, 7:05 p.m. ET
The Yankees are suddenly in the tightest race in the AL, and they'll have Masahiro Tanaka starting against Cleveland's Carlos Carrasco. Tanaka has gone 9-5 with a 3.56 ERA in his first 17 starts this season, and he's managed to win four of his six starts since the All-Star break.
Tanaka is holding hitters to a .220 batting average through 10 starts at Yankee Stadium, but he's also allowed opponents to hit 14 home runs and notch a .458 slugging percentage in his home park. Tanaka, for the season, has already allowed more homers (18) than he gave up last year (15) in 20 starts.
Carrasco is 11-9 with a 3.63 ERA for the Indians this season, and he's registered a 2.51 ERA and held opposing hitters to a .163 batting average since the All-Star break. Carrasco has also thrived on the road this season, pitching to a 7-3 record and a 2.49 ERA in his first 12 starts away from home.
Pirate power, SF @ PIT, 7:10 p.m. ET
The Pirates have a better record than two of the National League's division-leaders, and they have a comfortable lead on the league's first Wild Card slot. The Giants, meanwhile, are within a few games of first place in the NL West and within a couple games of the league's second Wild Card slot.
Madison Bumgarner reached an interesting distinction last time out, when he became just the second Giant -- along with Hall-of-Famer Juan Marichal -- to throw a complete game, strike out 10 batters and hit a home run in the same game. Bumgarner, a three-time All-Star, is second in the NL with 14 wins.
The Pirates will counter with Jeff Locke. Locke is 6-7 with a 4.31 ERA this season, but he's been far better at home (3-3, 3.16 ERA) than he has been on the road (3-4, 6.02 ERA). The left-hander has registered a 5.13 ERA in his last six outings, but the Pirates are 4-2 in that span.
Utley makes Dodgers debut, LAD @ HOU, 8:10 p.m. ET
Chase Utley will be in uniform for his new team as the Dodgers take on the Houston Astros at Minute Maid Park.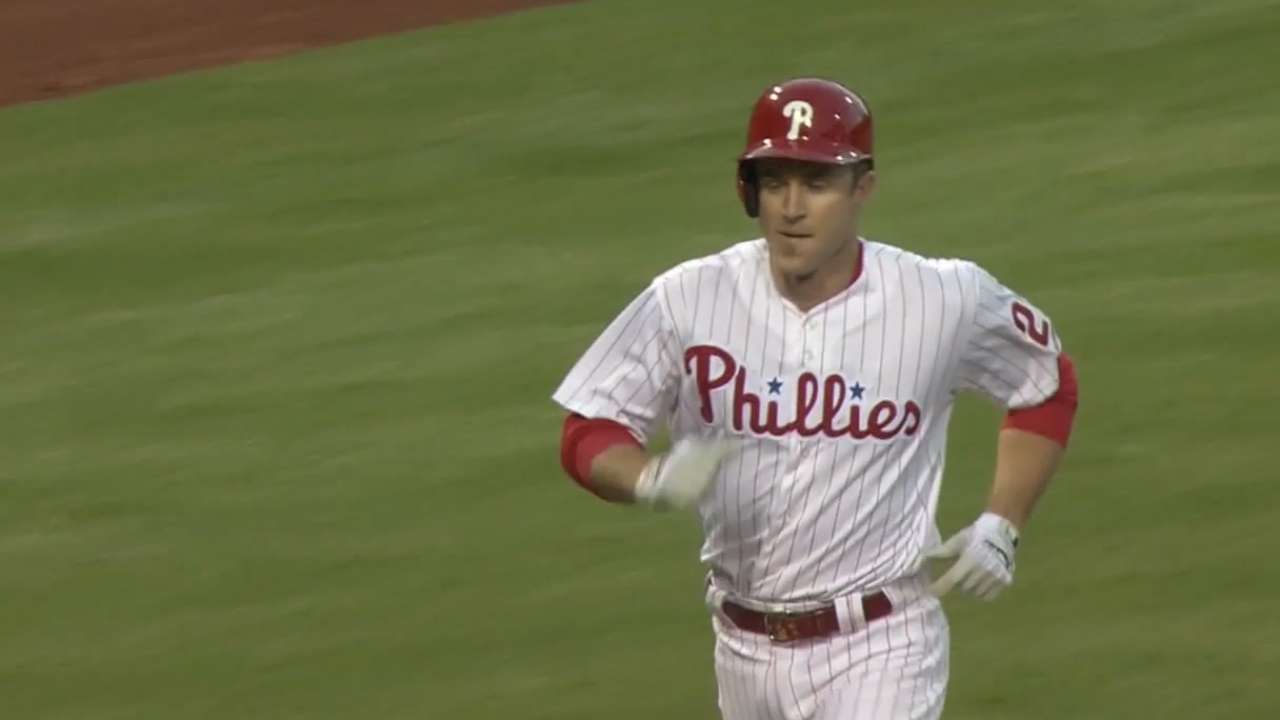 After 13 years in Philadelphia, the Southern California native was traded to the Dodgers on Wednesday night, joining a Los Angeles club that's currently atop the National League West standings at 67-53. Utley -- a career .282 hitter with 233 home runs -- has struggled this season, but has shown flashes of usual self since coming off the disabled list earlier this month, batting .484 (15-for-31) in eight games.
On the mound, southpaw Brett Anderson will go for Los Angeles, while righty Mike Fiers takes the ball for Houston.
Price Line -- TOR @ LAA, 10:05 p.m. ET
David Price and the Blue Jays may provide an extraordinary nightcap to a day stocked with pitching. The left-hander has gone 2-0 with a 1.61 ERA in three starts for Toronto after being acquired from Detroit, and he was ahead in his last start until the Yankees rallied for a late win against the Blue Jays bullpen.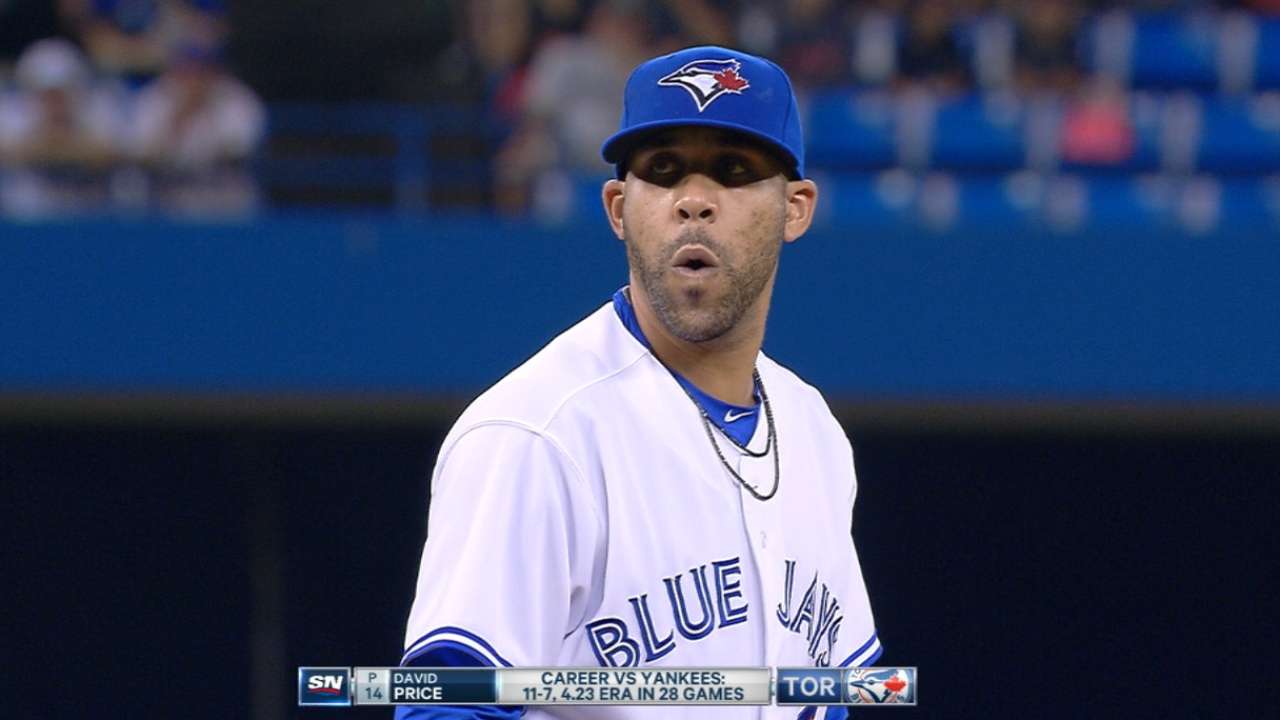 The Blue Jays have leapt back to contention with a scorching 21-9 record since the All-Star break. Toronto is the only team in the Major Leagues that has scored more than 600 runs this season, and the Jays (162) trail only Houston (164) in the home run department.
The Angels are closing in on the Astros in the West, and they'll have left-hander Hector Santiago going in the opener against Price. Santiago is 7-6 with a 2.86 ERA and was named to the All-Star team for the first time this season, but he's 1-2 with a 4.59 ERA in six starts after the break.
Spencer Fordin is a reporter for MLB.com. This story was not subject to the approval of Major League Baseball or its clubs.