Pineda could return to Yanks after rehab start
Teixeira, Mitchell progressing from injuries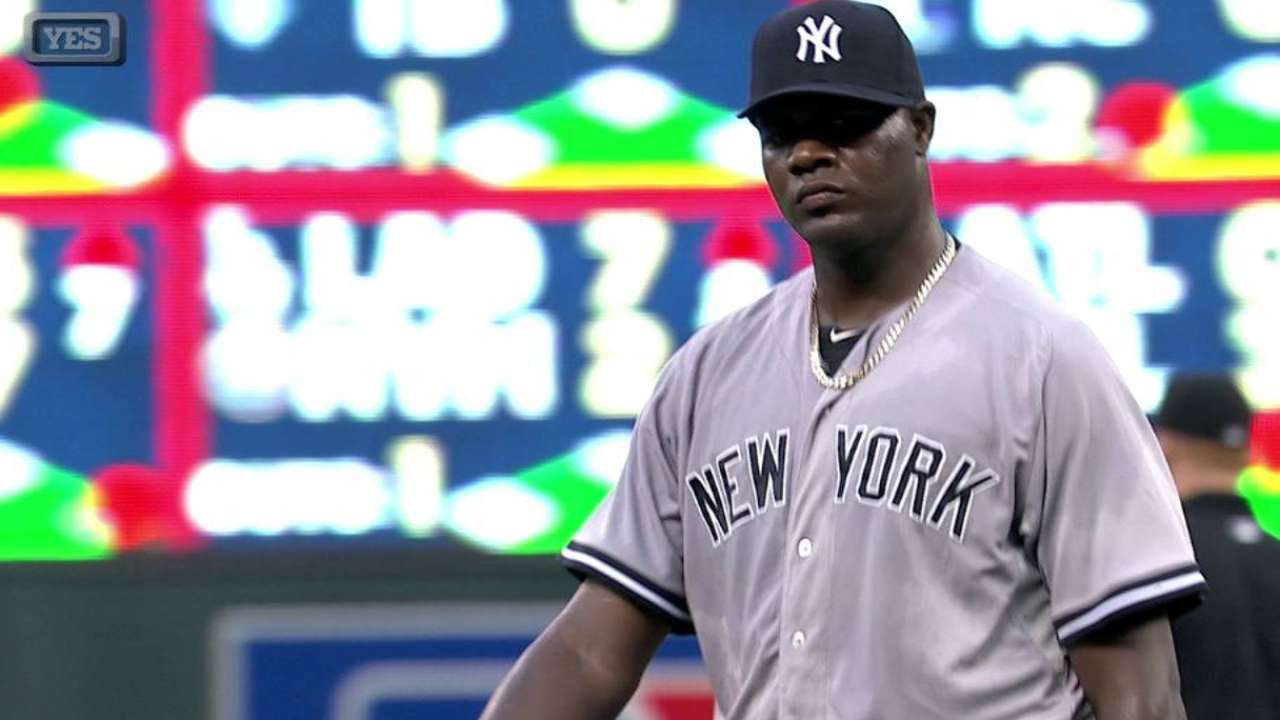 NEW YORK -- The Yankees are still without Mark Teixeira, Bryan Mitchell and Michael Pineda, but on Thursday before a series opener with the Indians, manager Joe Girardi shed some light on the progress of all three. He seemed to be pleased.
Teixeira has been day to day with a bruised right leg after fouling off a ball in the sixth inning against the Twins on Monday. He wasn't in the lineup again Thursday, but Girardi said he is turning a corner.
"I was pleased to see him today, the way he was walking around and moving around today," Girardi said.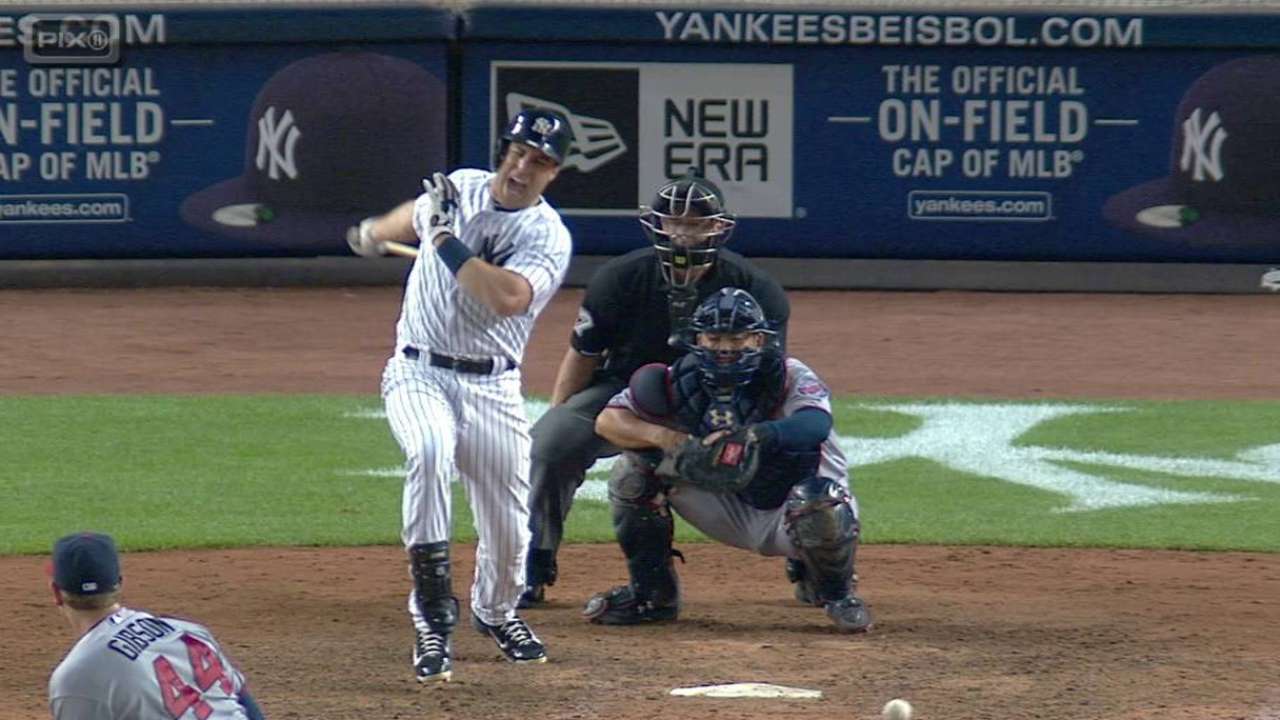 Teixeira likely won't be available off the bench or to pinch-hit, but Girardi said he would have to see how the rest of Thursday went.
Pineda is scheduled to make his second Minor League rehab start Friday, for Triple-A Scranton/Wilkes-Barre, after going on the 15-day disabled list July 30 with a right flexor strain in his forearm. Girardi seemed to think there's a strong possibility it could be his last rehab stint before returning to the big leagues.
"I think we're thinking 65 [pitches]. We'll go 65 or so, maybe a few more," Girardi said. "He's capable of doing that. To me, it's not like starting over because he wasn't off that long ... the normal progression in Spring Training, you go 30, 45, 60. It's different because his arm's in a lot better shape than it would be if he was just starting."
As for Mitchell, who went on the 7-day concussion disabled list Tuesday, he seems to be recovering well, too. Mitchell sustained a small nasal fracture on Monday, when he was hit by a hard liner off the bat of Eduardo Nunez.
"I know he's here today," Girardi said. "I believe he's able to start moving around. I will find out. I don't know exactly what he's allowed to do, but I think it would be more of a cardio sort of thing."
Grace Raynor is an associate reporter for MLB.com. This story was not subject to the approval of Major League Baseball or its clubs.