Harrison back from DL; Mercer close to return
Strong recent play from Ramirez, Kang could create logjam in Pirates' infield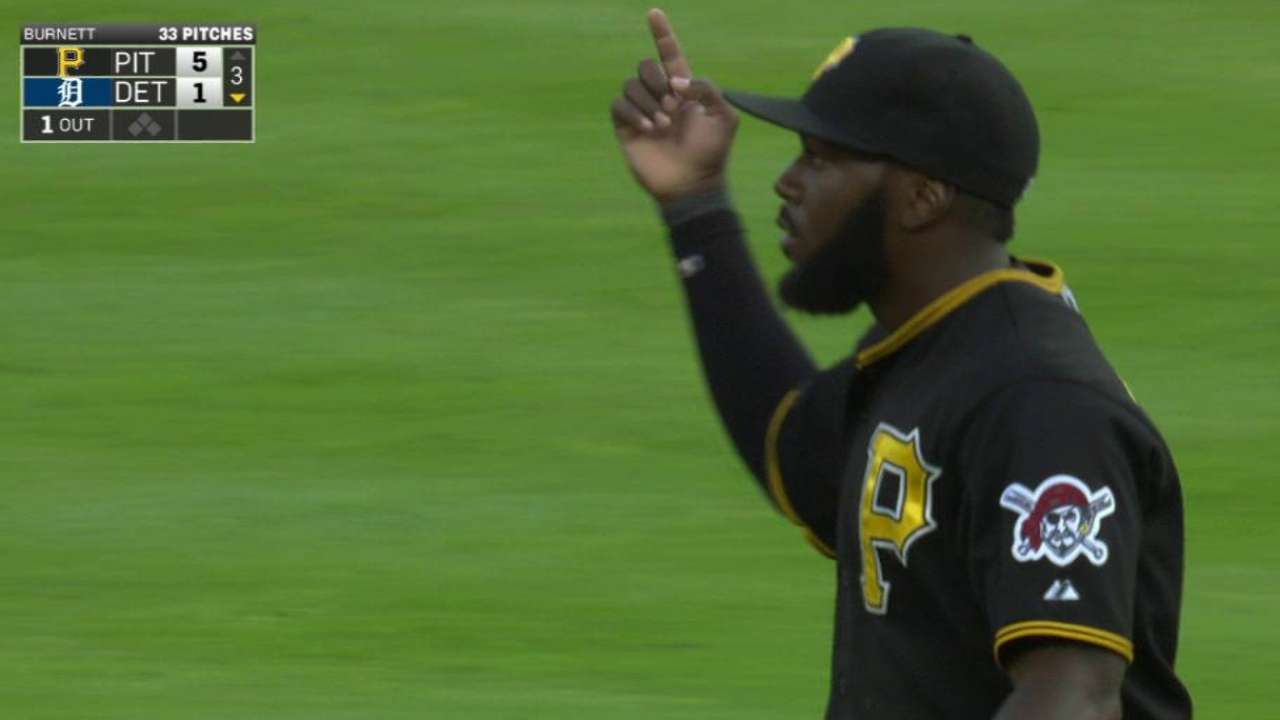 PITTSBURGH -- Josh Harrison returned from the disabled list Friday, and fellow recovering infielder Jordy Mercer could rejoin the National League Central fray before the ongoing weekend series with the Giants is over.
Harrison, who had left thumb surgery for a torn ligament July 8, replaced right-handed pitcher Josh Wall (designated for assignment) on the active roster before Game 2 of the series. Mercer, who sprained his left knee July 19, remains on a rehab assignment with Triple-A Indianapolis.
"There's a chance both will be back sometime within this series," Clint Hurdle said Thursday afternoon with a smile -- before his incumbent third baseman and shortstop keyed a 4-0 win over San Francisco.
That might not be the facial expression you'd expect from a manager who currently has Aramis Ramirez hitting .340 with 13 RBIs over his past 14 games and Jung Ho Kang hitting .318 since the All-Star break. It's an impending problem that might make even a diplomat like Henry Kissinger scowl.
"What problem?" Hurdle asked. "Yeah, won't it be fun? You get more players back, the better the team is going to be. I'm looking forward to it."
To be sure, it will require ample diplomacy for Hurdle to make their returns work. Although the manager would not prematurely divulge the plan he said has already been formulated, the expectation is that Mercer would resume being the regular shortstop, Kang would shift to third, Ramirez would spell both Kang and Pedro Alvarez at first, and Harrison would revisit his rover days.
"They got me to hit, and I've been doing that job," Ramirez said. "We'll see what happens. But I'm a third baseman. First base isn't easy. People think you just stand there and catch the ball, but it's a lot harder, and I've never played anything other than third."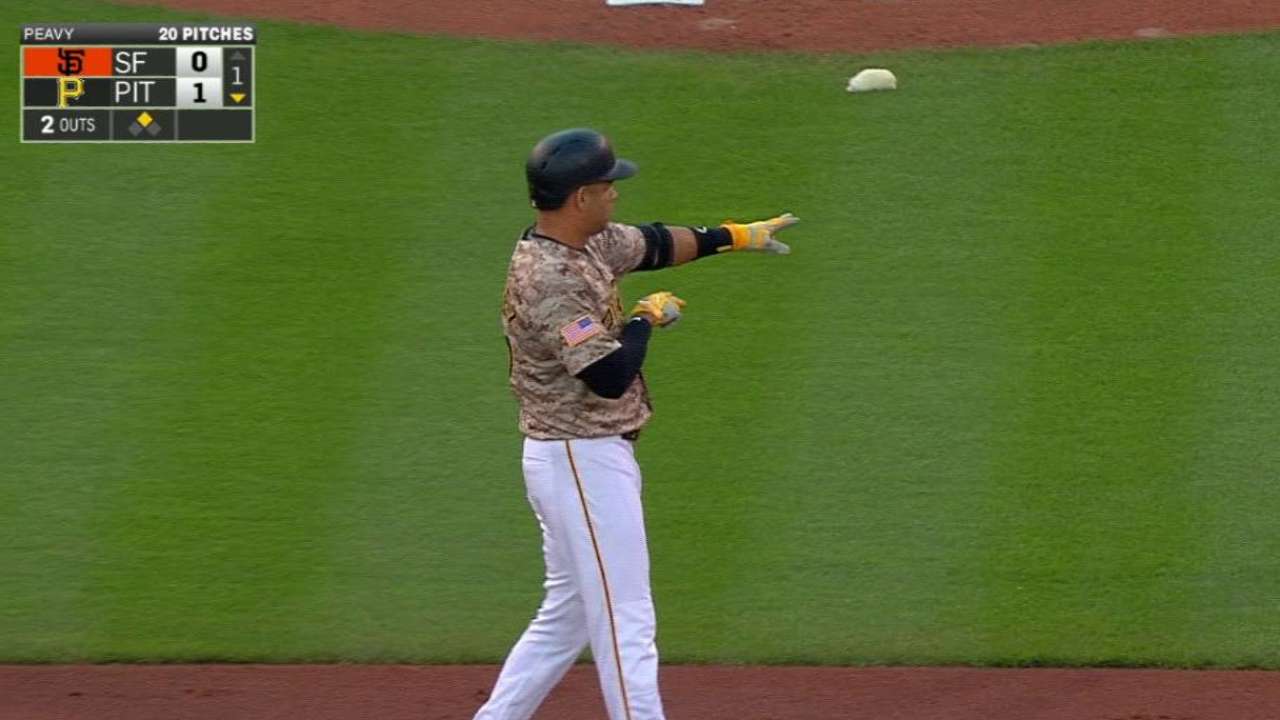 "All I'm thinking about is helping the team win," Kang said through interpreter H.K. Kim. "Winning is more important than who's playing where."
"There are a lot of considerations," Hurdle said, then offered examples. "Harrison's flexibility, what Jordy's role needs to be for us to be the best team we can be. I love the job Kang has done in Jordy's absence. Jordy is a better defender at short. Kang is a very good defender at third. Ramirez has done a great job at cleanup. We've got all those pieces and need to put together the right picture.
"I gave it a lot of thought. [GM Neal Huntington] and I have talked at length. We have a very good idea of what we want to do when they're all together."
Hurdle is confident it will work because "the sacrifices they've been willing to make for the greater good is probably what I'm proudest about of this team."
Tom Singer is a reporter for MLB.com and writes an MLBlog Change for a Nickel. He can also be found on Twitter @Tom_Singer and on his podcast. This story was not subject to the approval of Major League Baseball or its clubs.