Pedroia, Red Sox targeting September return
MRI on second baseman's hamstring shows he needs more recovery time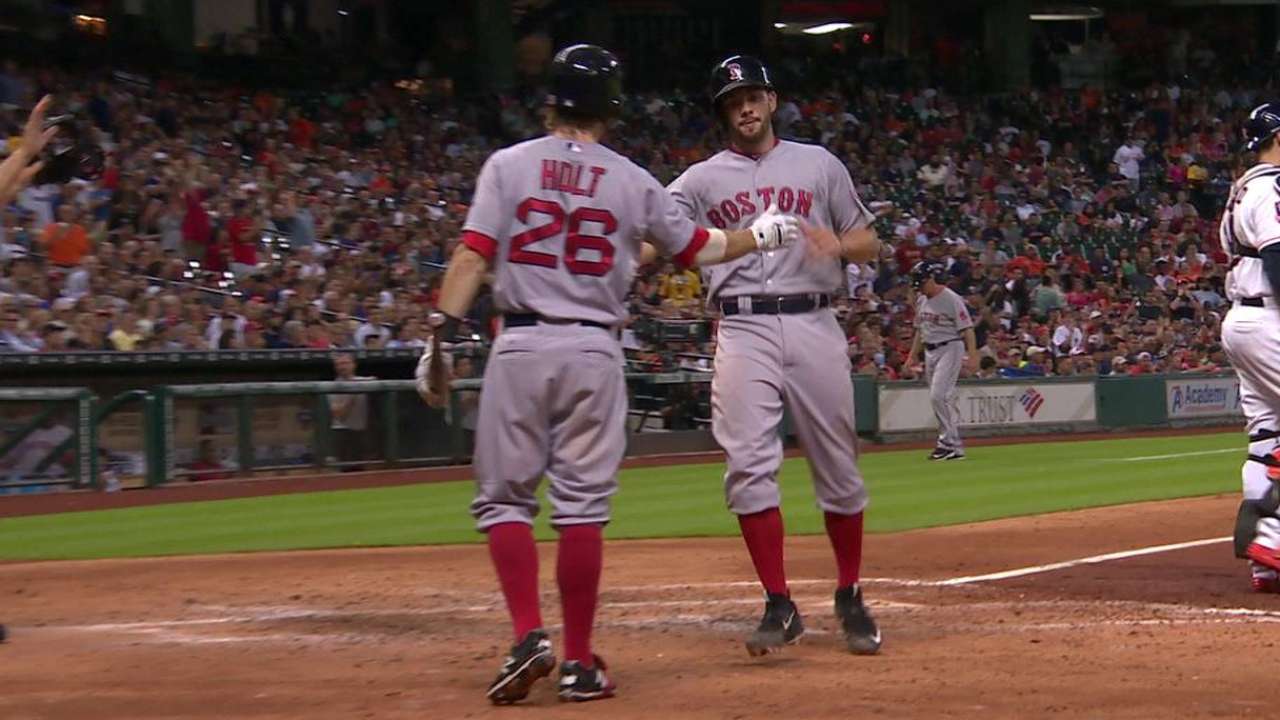 BOSTON -- After a followup MRI on his right hamstring, Red Sox second baseman Dustin Pedroia was told that he needs to continue strengthening the area. Interim manager Torey Lovullo estimated that Pedroia won't be able to return until around Sept. 10.
The Minor League season ends on Sept. 7, so it remains to be seen if Pedroia will be able to get in a short rehab assignment.
"Right around the end of the month, he'll begin some running activity and ramp up for 10 to 14 days, and sometime around the 10th of September, we're looking for his return," Lovullo said before Thursday's series opener against the Royals.
"Now, inside of that first set of strengthening will also include hitting, some really light ground balls, nothing too strenuous. All along the lines of continuing to strengthen that area behind his knee and get him ready for some running activity to ramp him up for that day in September."
It has been a frustrating ordeal for Pedroia, who sustained the initial injury on June 24. Pedroia returned to the lineup on July 17, but he was back on the DL six days later.
"It's one of those things where we are a little disappointed, but we understand when you're an injured player like that, it takes time to recuperate and you can't force a player to get in there too quickly," Lovullo said. "We don't want to put any of our guys in harm's way. Here's one of our best players, our leaders, who we've been missing for a while. It's given other guys a chance to play and perform. We need Dustin. We want Dustin, and we know he's going to be back as soon as possible."
Ian Browne is a reporter for MLB.com. Read his blog, Brownie Points, follow him on Twitter @IanMBrowne and listen to his podcast. This story was not subject to the approval of Major League Baseball or its clubs.