Utley's influence on Phillies won't be forgotten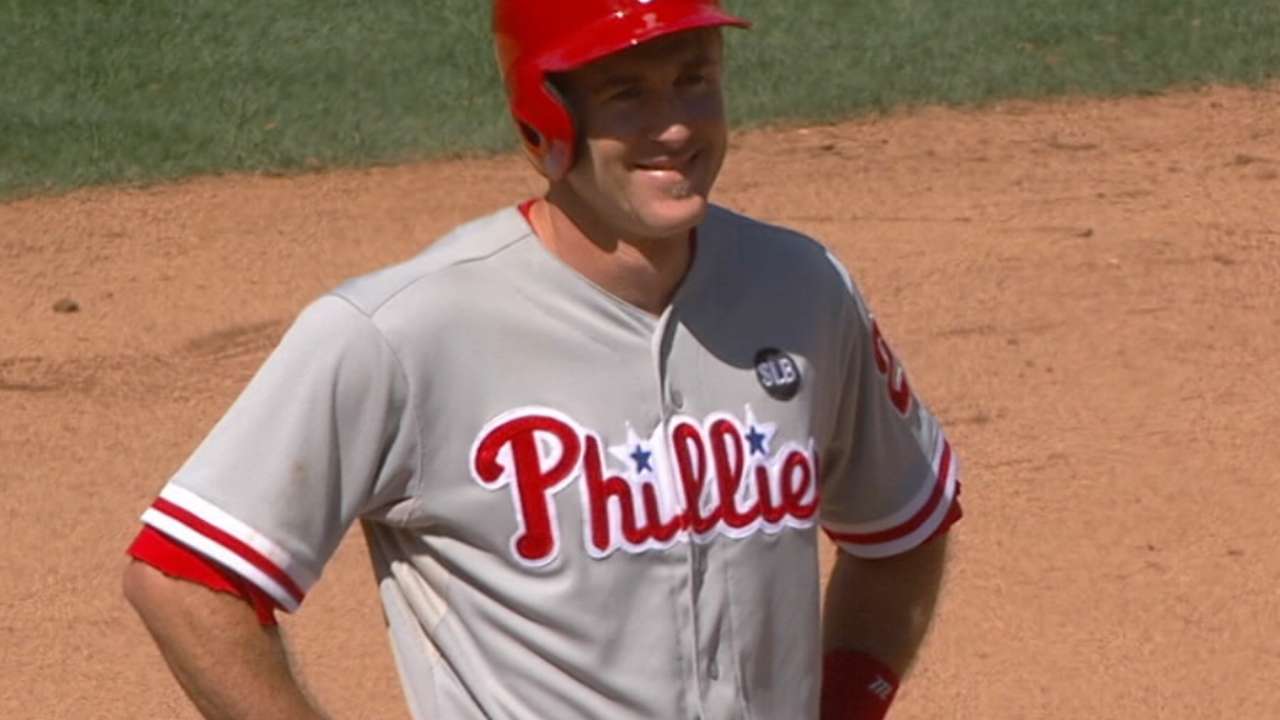 MIAMI -- A member of the Phillies since 2013, left fielder Cody Asche admitted that, early on, he used to have his groggy days.
"I'd get to the field in plenty of time to do everything, but I didn't really feel like doing it," he said prior to Thursday's contest against Miami. "And then I take a walk around and there's Chase [Utley] -- he's already worked out and done this, this and this. He's already studying the pitchers. [Shoot], I guess I better do something, too, you know?
"So [Utley} taught me a lot about the preparation aspect of it and his game speaks for itself."
After 13 years, Philadelphia traded its longtime second baseman Utley to the Dodgers on Wednesday night. However, the intense six-time All-Star certainly left his mark on a Phillies roster that is currently being rebuilt with young players.
"I think most of us, you come up being preached, 'This is how you go about being successful in the game' and 'This is what you're supposed to do'…and then when you see it live and in person -- that's who Chase was," Asche said. "It was a natural fit, I think, for us to just watch what he did and how he did everything."
With the departure of the 36-year-old Utley, only two players -- Ryan Howard and Carlos Ruiz -- remain from the Phillies' 2008 World Series championship team. More than half of the current 25-man roster consists of players no older than 28 years old.
Interim manager Pete Mackanin believes those young guys learned plenty from one of the franchise's greatest players.
"I think a lot of guys have a certain approach and some are more intense than others," Mackanin said. "I think watching a guy like Utley that has had so much success over the years -- and who has so much intensity in preparation and focus during the game -- I think the players have to notice that."
Steve Willaj is an associate reporter for MLB.com. This story was not subject to the approval of Major League Baseball or its clubs.