ICYMI: Pads sweep Braves on Solarte's big day
Just one night after Melvin Upton Jr. led the Friars to victory with a three-hit performance at the plate, infielder Yangervis Solarte followed suit and posted a perfect 3-for-3 day on Wednesday to aid the Padres in completing a three-game sweep of the Braves at Petco Park. Solarte's strong performance complimented a quality start from Tyson Ross and also allowed the Friars to collect their seventh win in their last nine games.
Although Ross did not factor into the final decision of Wednesday's series finale, he did contribute with six innings of one-run baseball after surrendering only six hits and five strikeouts. In a steadfast showing of efficiency, Ross's outing required only 91 pitches, giving him his 16th quality start of the year in his 26th appearance for San Diego.After Ross was pulled with the game knotted at 1-1, reliever Shawn Kelley stepped in and pitched a shutout inning with three strikeouts to retire the side.
Kelley would eventually be credited as the winning pitcher on Wednesday after Joaquin Benoit kept the Braves at bay with an inning of relief. Benoit did surrender one run on two hits in the eighth inning, but nonetheless his performance quashed the Braves' chances of rallying further and Craig Kimbrel was able to slam the door for his 35th save of the year. With yesterday's save, Kimbrel now ranks third among both Major League and National League closers with the third-most saves of the season.
Meanwhile, the Swinging Friars continued to produce at the plate as Solarte - who launched the 1,500th home run in Petco Park history on Tuesday - contributed the 1,502nd home run in park history on Wednesday to tie the game up at 1-1 in the sixth inning. Solarte would also add on an insurance run in the very next frame with an RBI double to put the Friars up 3-1 after rookie Austin Hedges put the Friars up with an RBI-double in the seventh as well.
Solarte reached base safely four times yesterday, falling a triple shy of the cycle and getting hit by a pitch from Julio Teheran in the first inning. Additionally, Matt Kemp extended his hitting streak to 12-straight games with a bloop single in the first inning while Melvin Upton Jr. stole his seventh base of the season.
Thursday presents an off day for the Friars as they prepare for a three-game set against the St. Louis Cardinals this weekend with Andrew Cashner taking on John Lackey on Friday. In case you missed it, here's a look at some highlights and stories that may have passed you by on Wednesday:
Padres post-game recap:
Hedges, Solarte lead charge for series sweep
You can hang a star on this one as Ninja's slick flip produces double play: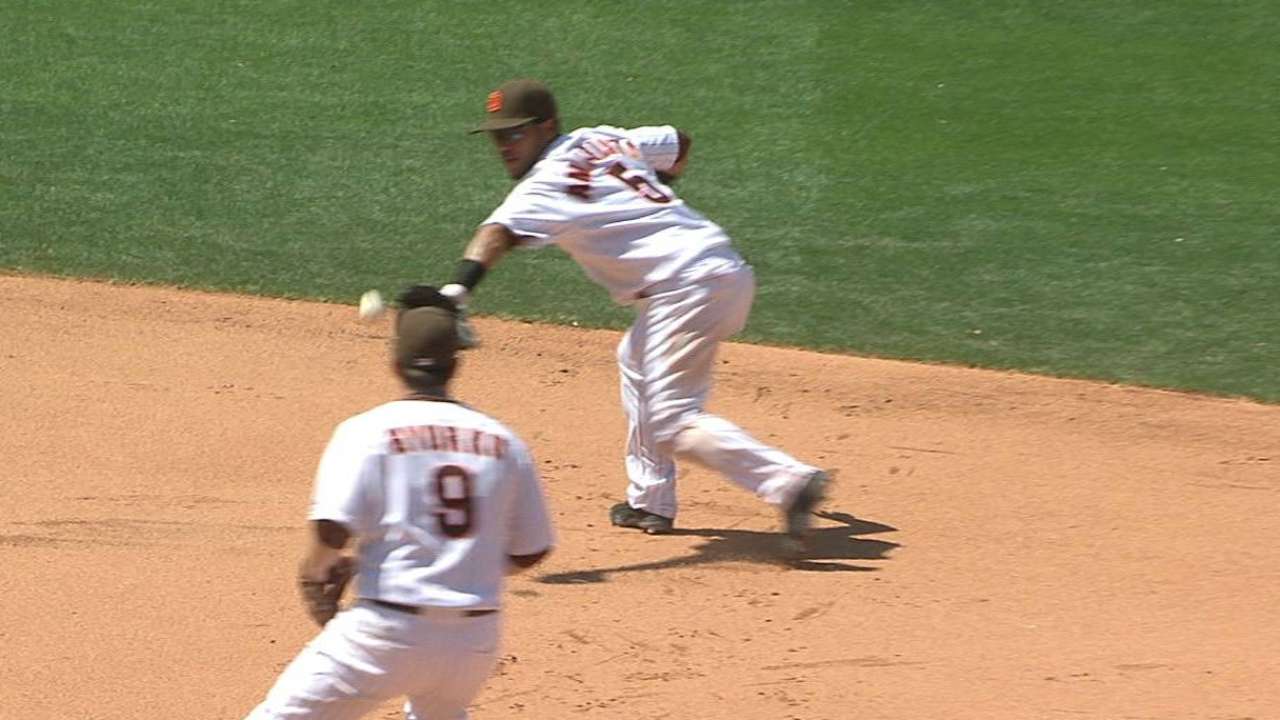 Solarte ties it up with a solo-shot in the sixth: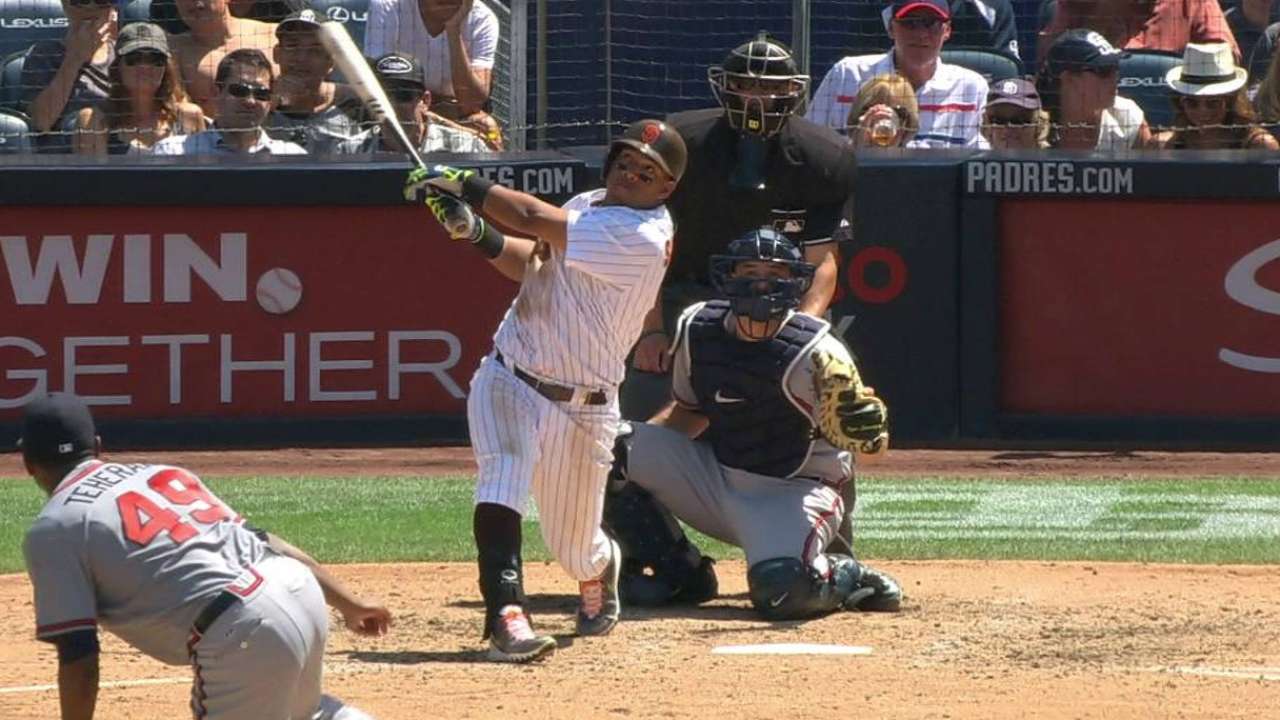 Hedges' go-ahead RBI double puts the Padres up 2-1 in the seventh: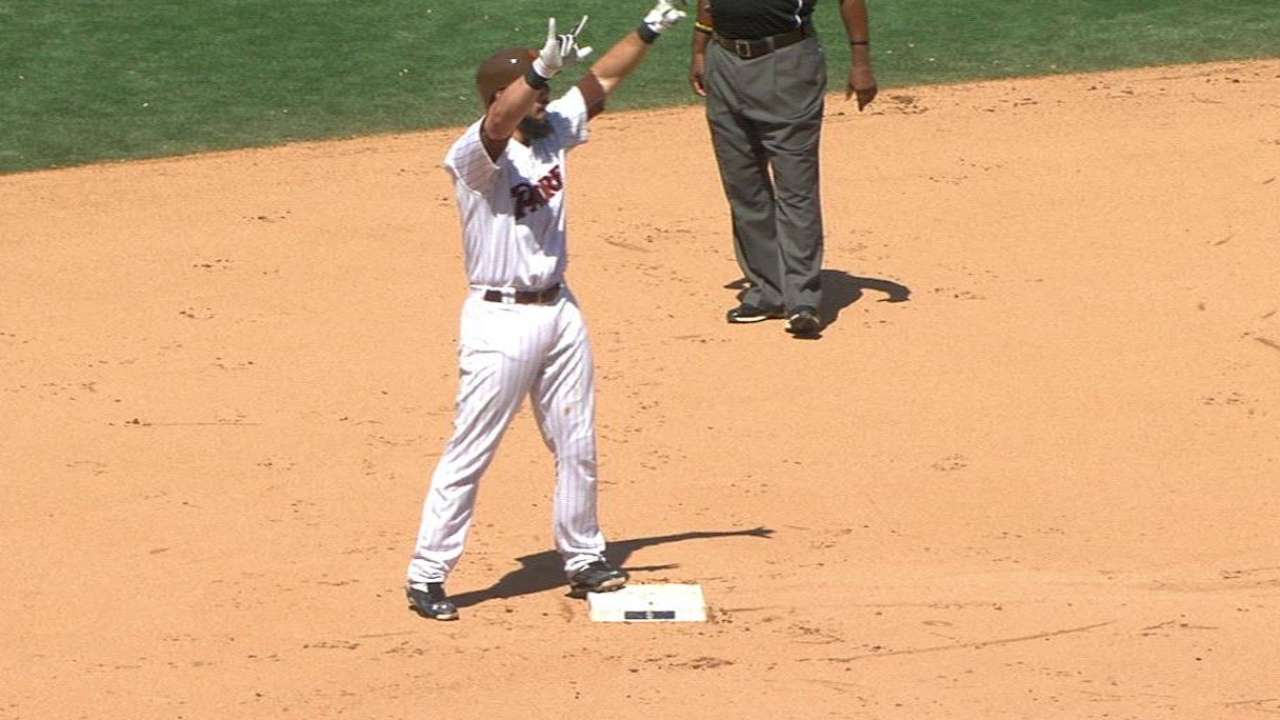 Solarte gives the Friars an insurance run with an RBI double in the seventh: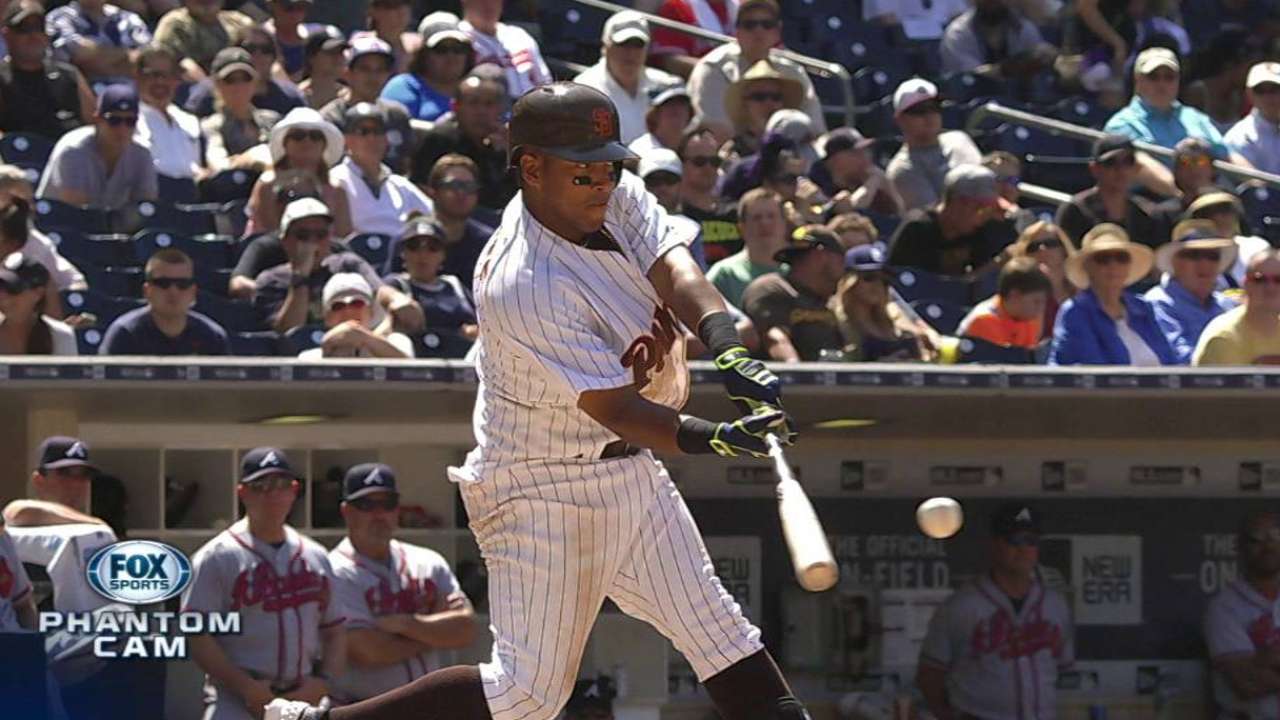 Kimbrel slams the door shut for his 35th save of the season: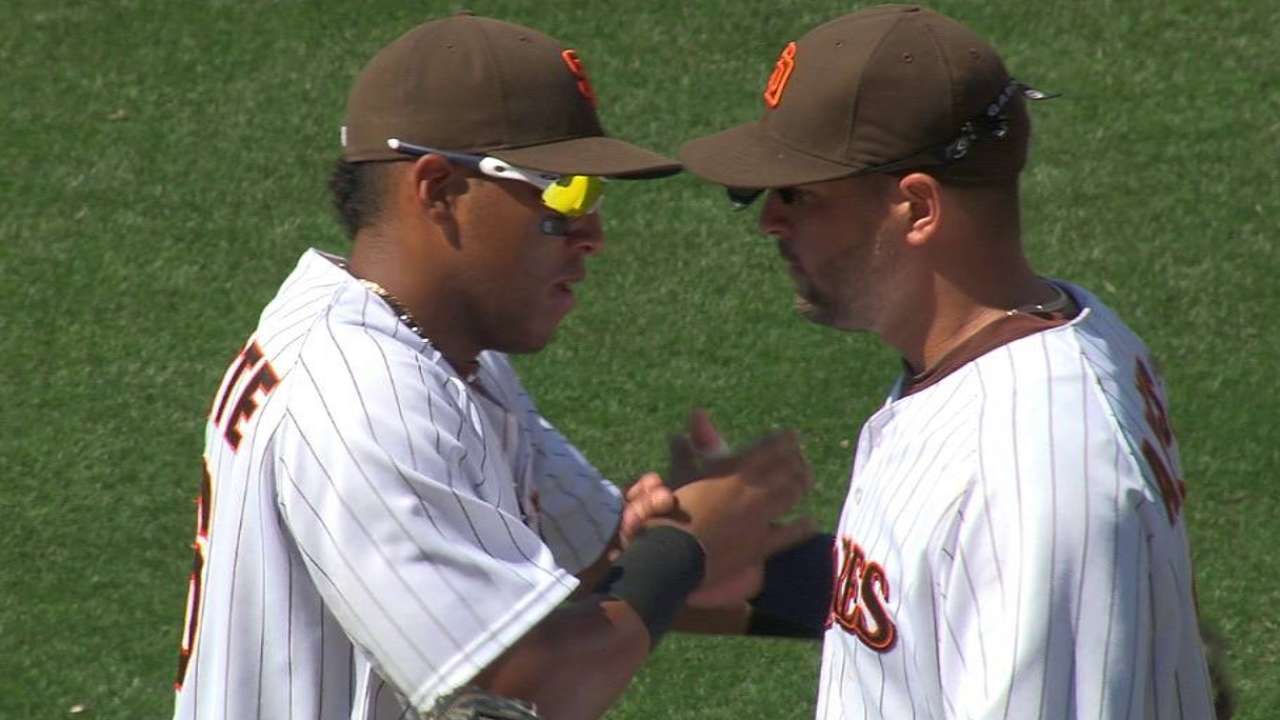 The day's top stories:
Switch-hitting Solarte secures San Diego series sweep: Solarte chips in from both sides of plate
Elder brother Upton prove he's got plenty of fuel in the tank: Upton Jr.'s hard work paying dividends
After unseasonable start, Kelley looking better than ever: Padres' move for Kelley continues to pay off
Padres speedy prospect arrives in San Diego: Future CF Jankowski arrives as Venable departs
Upside and opportunity flourishes with Jankowski: Jankowski brings speed, energy to Padres
Down on the Farm: Renfroe homers in his Triple-A El Paso debut
Murph's Musings: Murphy discusses Jankowski, rotation; no timetable yet for Myers' return
Notable Notes: Game Notes vs. ATL (08.19) Ross, Padres close Series with Final #PadresWBW
Looking forward to the next game:
Friar Forecast at Petco Park: Cashner hopes to rebound against Cardinals
Friday's probable pitchers: Andrew Cashner (4-12, 4.20 ERA) vs. John Lackey (10-7, 2.87 ERA)