Denson: 'When you live life, you have to be happy'
Brewers prospect humbled by support, focuses on baseball after revealing he's gay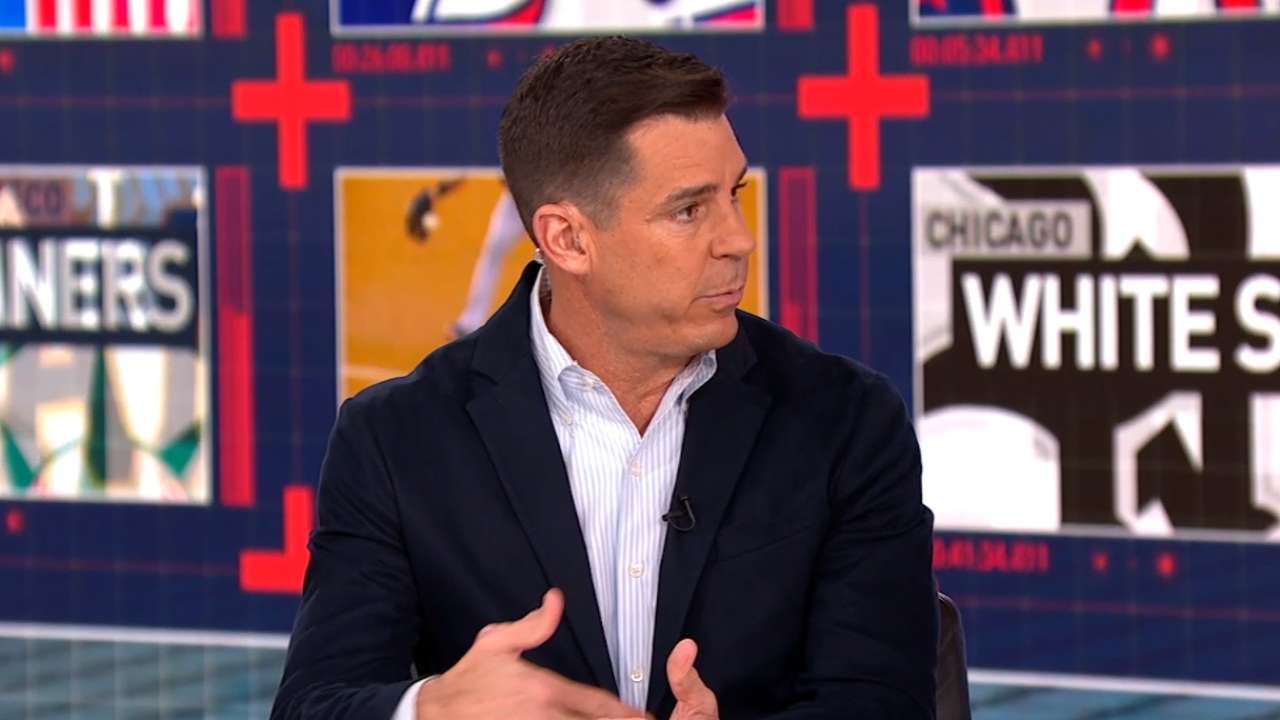 MILWAUKEE -- David Denson chose to become the first openly gay player in affiliated baseball for no other reason, he said, than it felt right to finish tearing down the walls he'd built around him. He did not do it to make history or contribute to social change.
It quickly became clear to the Milwaukee Brewers Minor Leaguer that he might have done all of the above.
On Saturday night, after Denson's story was published on the website of the Milwaukee Journal Sentinel, he was walking off the field in Idaho Falls, Idaho, at the end of a trying night. The Helena Brewers, Milwaukee's advanced Rookie-level affiliate for whom Denson plays first base and left field, were swept in a doubleheader. Denson was 1-for-8 in those games. So it came as a surprise when a man approached wearing the opposing team's colors, extended his right hand and said, "I'm proud of you."
"It was a shock to me, because I didn't even know at that time that the story had come out yet," said Denson, 20. "I was still so focused and caught up in the game, thinking about what went wrong, what I could fix.
"When the fan came up to me and said what he said, it drew me back a little bit. I was just like, 'Whoa.' It was literally a 'whoa' moment for me."
* * * * *
There have been several moments like that in recent days for Denson, who has granted just two interviews, one for his team's radio broadcaster and another for MLB.com. He said he has been flooded by messages of support, and that he was eager to return his focus to baseball.
"I didn't do this for fame," Denson said. "I didn't do this for media purposes. I didn't do it for any of that at all. I did it for myself and anybody else who is in my situation.
"When you live life, you have to be happy. And in anything in life, if you're not true to yourself, how can you be truly happy? Waking up every day trying to be somebody you're not, for me, it didn't work. I couldn't do it. I had that mental block of, 'OK, I have to get up and act this way, I have to change this, I have to make sure I don't say that.'
"I was afraid that my teammates would look at me different. But once my teammates knew and they told me they had my back, it felt like a thousand tons were lifted from my shoulders."
That disclosure to teammates happened spontaneously in the visitors' clubhouse in Missoula, Mont., in late June. Months earlier, during Spring Training, worried that hiding his sexuality any longer would contribute to what he says was a deteriorating mental state, Denson spoke with Brewers farm director Reid Nichols.
In both instances, Denson was met with support. The next step, he determined, was choosing the right moment to tell his story publicly.
"When I told my teammates, I knew that it was going to spread," Denson said. "And I just felt like it was time. My sexuality has nothing to do with my ability on the field, and I felt like me coming out shouldn't change me as a person. It doesn't change my character.
"It was just a point of realization. My family told me, 'Be true to who you are.' And even my coach told me when I came out to him, 'Whatever you do in life, you can truly achieve it if you're being 100-percent true to yourself.' He was right. If you can't be true to yourself, how do you expect to be true to something you're doing? You can't give 100 percent to it because you're not being 100-percent true to yourself. You have that wall blocking you.
"I finally decided to just knock that wall down."
* * * * *
"We made a promise, David and I, that whenever he did it, he was going to focus on playing and not the media, because he's got a long road ahead of him," said Billy Bean, a former Major League outfielder who came out after his playing career ended and is now Major League Baseball's ambassador for inclusion. "That's my main concern, that this is the beginning of a positive experience, and not the pinnacle of something."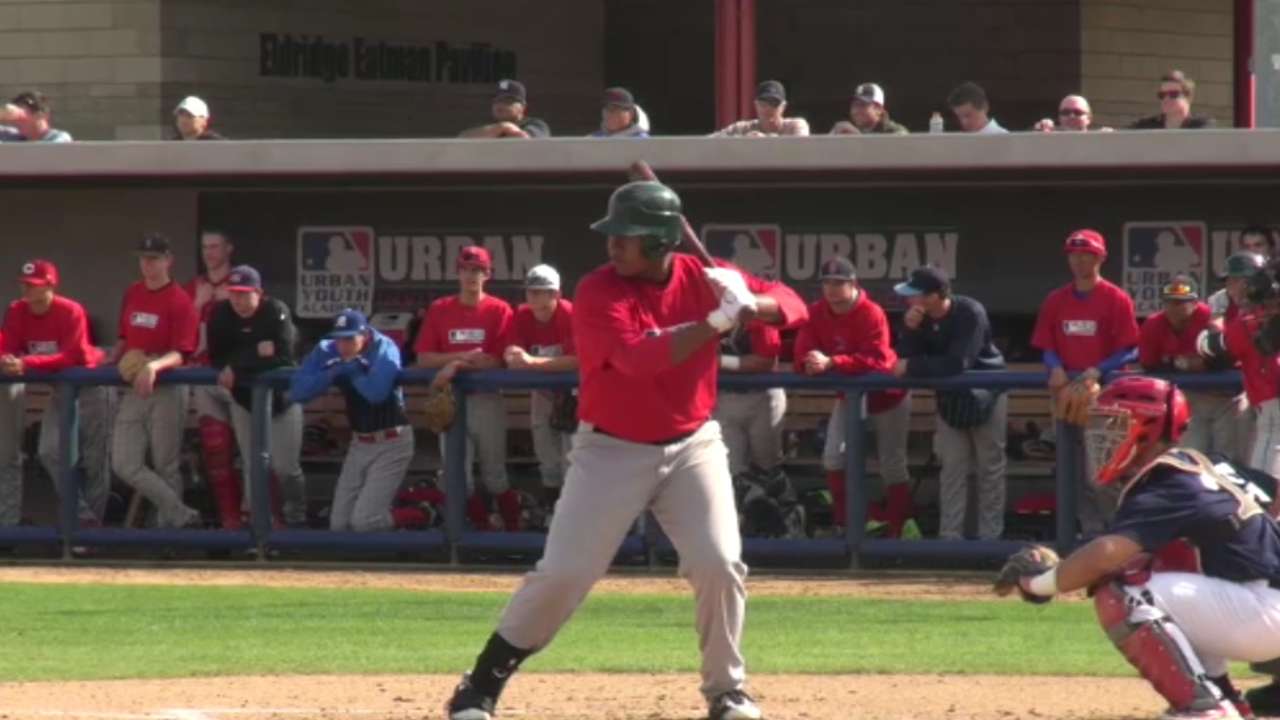 Bean, hired by MLB last year, was put in contact with Denson early this year. The two instantly bonded -- "He's like my brother, like family," Denson said -- and Bean quietly went to see some of Denson's games earlier this season to talk in person.
They were texting or talking on the telephone three or four times a week by the time Denson came out to his teammates in June. Bean urged Denson to carefully consider the next step, and when Denson decided he wanted to tell his story to a wider audience, Bean engaged the Journal Sentinel in a back-and-forth that culminated with a front-page story in the Sunday newspaper.
"I'm proud of him," Bean said. "I think it's gone well, and now we'll see. It's not easy walking up to the plate when people know about your personal life, whatever it is. I needed David to understand that it was going to be a different feeling, and if you strike out twice and some guy drops a [slur] on you because he's had five beers, you're the one who has to go play first base.
"He really thought about it a lot, and he has great optimism, and it's awesome. His generation is different from mine. He feels he can be the best player he can be if he can get this off his back and move away from it. He inspires me. He really does."
After the story was published, Denson had more of those "whoa" moments when he read comments from inside the Brewers clubhouse from players like six-time All-Star Ryan Braun, who referred to Denson as "courageous" and said, "I've never met him, but I hope baseball as a whole is at a point where we judge people by their ability and not their race, religion, ethnicity or sexuality. I can't speak for everybody on our team, but he would be accepted and supported by me. And I would hope all of my teammates feel the same way."
Said Denson: "That, to me, was amazing. Truly, truly amazing to know that the guys on the big league side have my back and are considerate and understanding. I take everybody's feelings into play, and I would never want to make anybody feel uncomfortable or anything like that. To know they respect my decision and understand, that's really, really great. Truly amazing."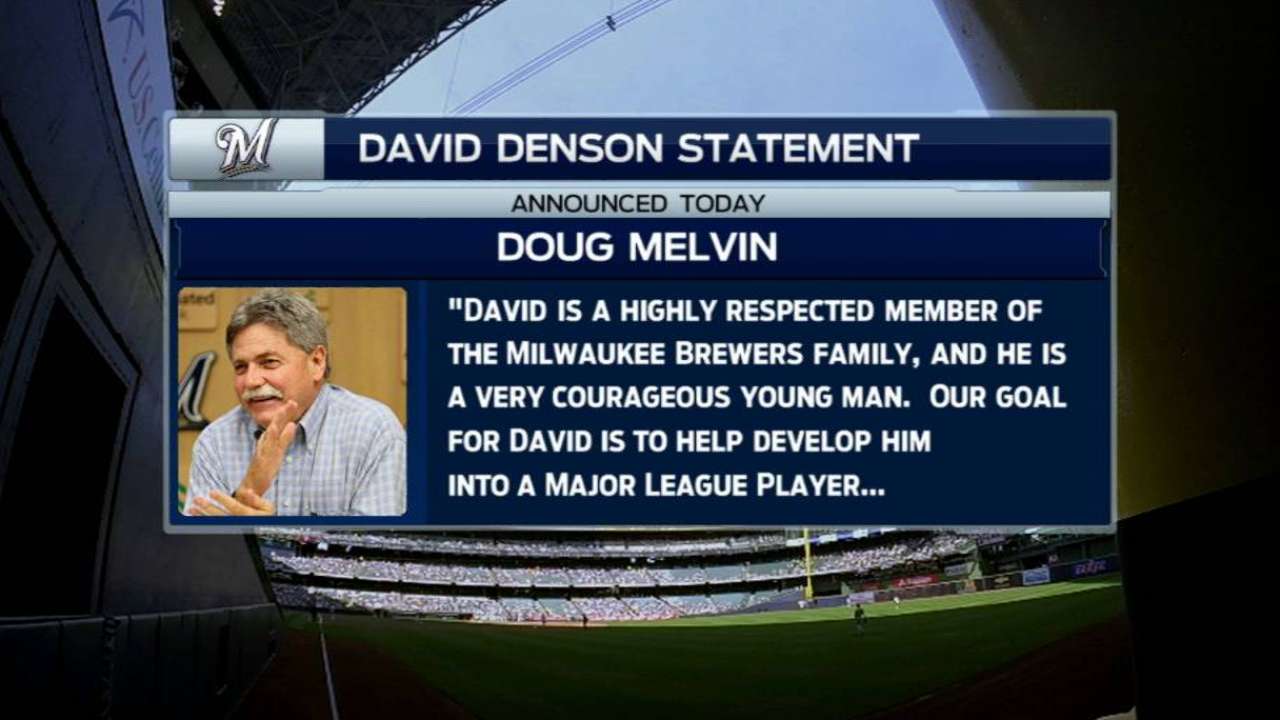 Denson said his family is supportive; happy, he said, "that I can finally be comfortable living in my own skin." Some of his own teammates took to Twitter to express their support, and Denson said he even heard privately from acquaintances on other teams.
Sexuality does not dictate ones ability to play the game of baseball or be a good teammate. Nothing but support for our brother David Denson

— Mitchell (@MitchGhelfi) August 16, 2015
Proud of my teammate David Denson. Extremely brave guy. Much respect for him!

— PlayBoy__Troy (@Troy_Stokes15) August 16, 2015
"Naturally, I was thinking worst-case scenario," Denson said. "I was expecting a lot of backlash, I guess. But then I told myself to just focus on the positivity and go from there. But really, I didn't have expectations. Me doing this wasn't for expectations, or for any kind of attention. It was because this is who I am. I finally got to the point where I felt free.
"So as far as expectations go, I didn't really have any. But it was pretty crazy how it took off so fast. There was no 'expecting' or preparing for that."
* * * * *
Bean has been closely following the box scores since Saturday, and he admits he's more anxious than Denson about what comes next. Denson went 1-for-13 from Saturday's doubleheader through Monday's game, but he enjoyed something of a breakthrough in a win on Tuesday night, hitting a pair of RBI doubles and a sacrifice fly.
The 2-for-4 night raised Denson's average for Helena to .245, with four home runs and 21 RBIs in 46 games. Like many young hitters -- particularly young power hitters -- his future depends on his ability to improve his consistency.
"There is obviously no blueprint, this being the first time it's happened in baseball," said Nichols, who has overseen the Brewers' player development since late 2002. "You know he's going to have the focus of the media on him, and that always makes it hard to go out and try to perform on the field, but he understands we're here for him. We made that clear to him."
The likes of Katie Couric and Ellen DeGeneres have logged interview requests since the story broke, but Denson has instead immersed himself in work. He said he has read only a handful of news stories, and has stayed away from Internet comment sections.
"I'm focused on my game," Denson said. "Wherever it goes from here, it goes. I'm excited to see what the future holds. My focus is 1,000 percent now on the game."
Denson is already scheduled to participate in the Brewers' fall instructional league, Nichols said, meaning he will have to wait until the winter for a long reflection of recent events.
One thing Denson will ponder: Was his coming out a brave act? Many observers used that word after hearing Denson's story, and it came as a surprise, he said.
"It never crossed my mind that I was being brave or courageous. It just felt like I was being truthful to myself," Denson said. "But coming out has opened my eyes to the impact it has had. It really hits home and hits my heart to know that people are trying to take the time to understand, and to see me as a person and not just for my sexuality. I want people to see me as a ballplayer."
Adam McCalvy is a reporter for MLB.com. Follow him on Twitter @AdamMcCalvy, like him on Facebook and listen to his podcast. This story was not subject to the approval of Major League Baseball or its clubs.