Conforto shaped by Little League WS experience
Mets outfielder excelled in tournament at age 11 in 2004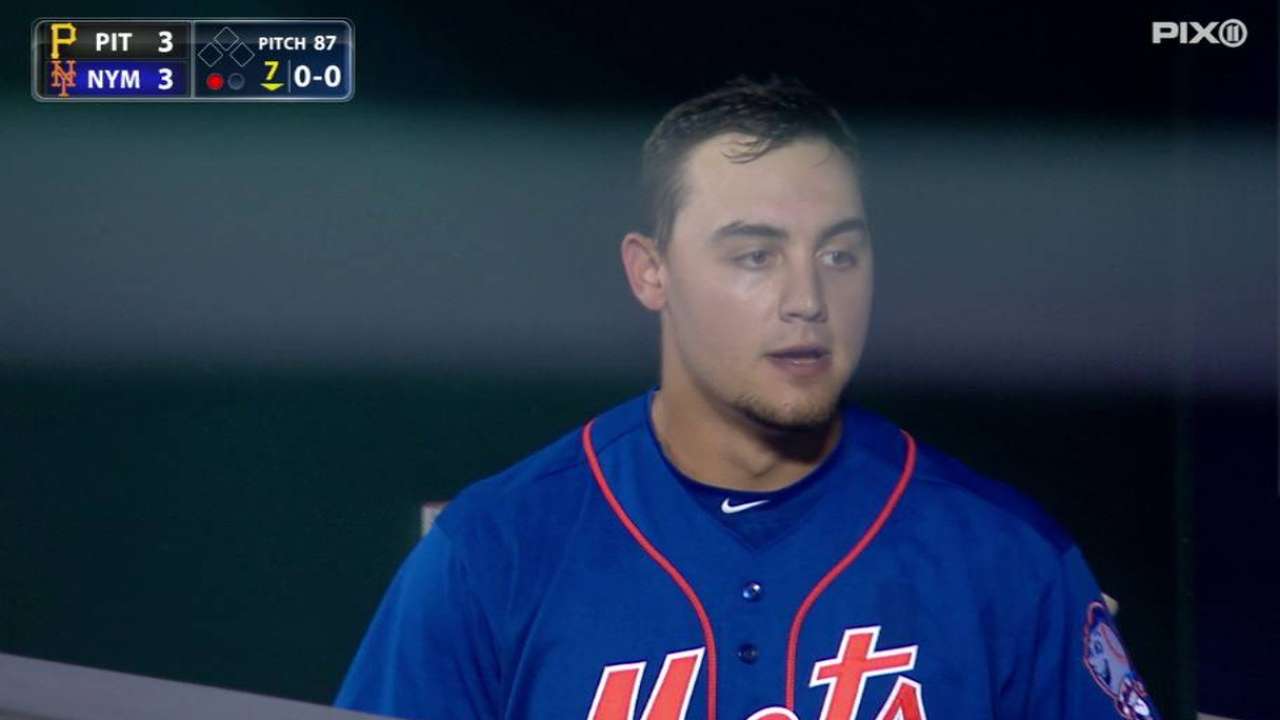 NEW YORK -- Mets outfielder Michael Conforto will be watching when the 2015 Little League World Series begins, each glance at the clubhouse television screen representing a nod to his past.
Eleven years ago, Conforto, 22, was one of the kids on those Williamsport, Pa., fields, stepping into the national spotlight for the first time. The 11-year-old Conforto, playing for Redmond North (Wash.) Little League, had the chance to brush shoulders with the country's best players, some of whom would eventually make it to the big stage along with him.
"There are players-only barracks where you stay, and we're all together for two weeks," Conforto recalled. "Its pretty much paradise for a bunch of kids."
Conforto remembers one of those kids particularly well: St. Louis Cardinals center fielder Randal Grichuk. Before mounting a National League Rookie of the Year Award-worthy campaign for baseball's best team, Grichuk spent his summers swatting home runs for Lamar National Little League (Richmond, Texas).
The 12-year-old Grichuk homered three times over Conforto's head on Aug. 21, 2004, when his Southwest Region team topped Conforto's Northwest squad, 18-7, in the pool-play opener in Williamsport.
"I remembered his name," Conforto said.
Conforto also went deep that day with an opposite-field solo shot. When Conforto was promoted to the Majors on July 24, Grichuk contacted his old friend.
"The kid from Washington," Grichuk thought.
Redmond was eliminated after three games, the last a 3-2 heartbreaker to an Owensboro, Ky., team lead by Red Sox farmhand Cole Sturgeon.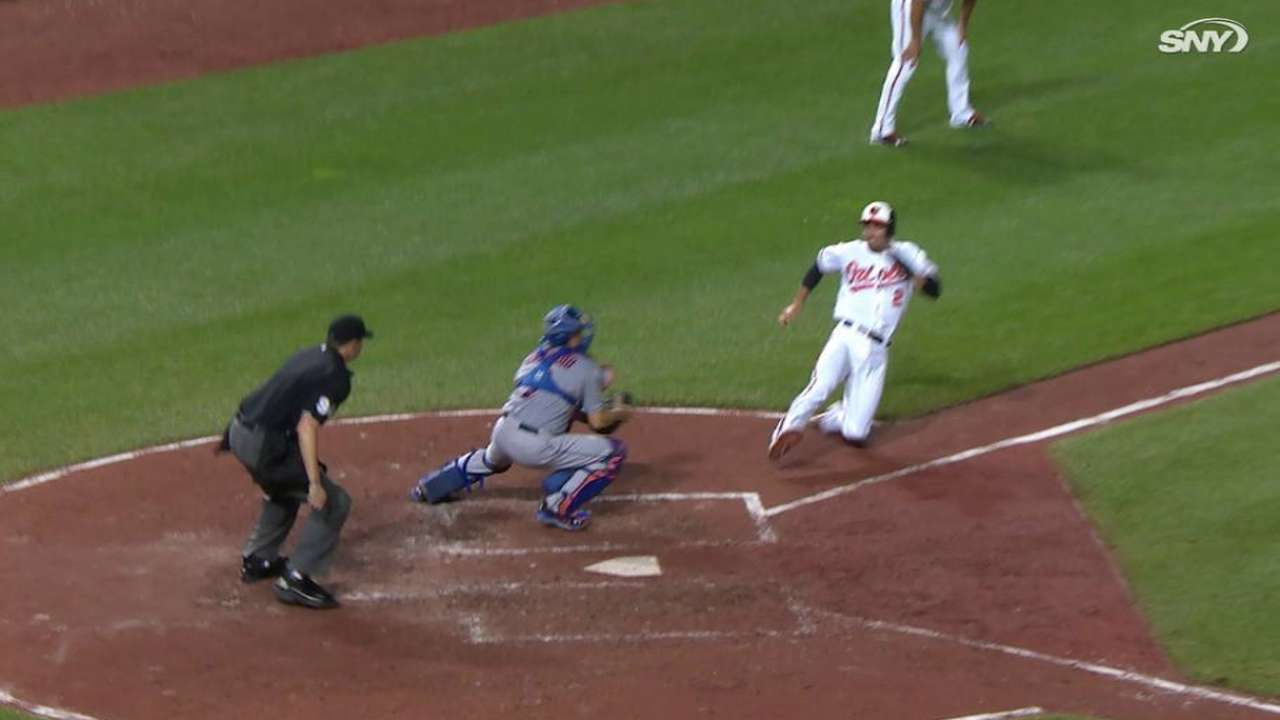 But Conforto's impressive tournament line -- 6-for-10 with four runs scored -- continued the tradition of future big leaguers excelling in the national spotlight at an early age.
Cincinnati's Todd Frazier famously went 4-for-4 and was the winning pitcher for Toms River, N.J., in the 1998 championship game victory over Japan. Former Mets outfielder and 22-year MLB vet Gary Sheffield made the Little League World Series finals with his Tampa, Fla., team in 1980 and won a World Series with the Marlins in 1997. Former World Series Most Valuable Player Award winner Rick Dempsey started for the 1963 U.S. champion Canoga Park-Woodland Hills (Calif.) team before earning hardware with the Orioles in 1983.
Grichuk finished 7-for-13 with 6 RBIs, and he pitched in the U.S. championship game, which Lamar lost to Thousand Oaks, Calif.
Jason Varitek, Boog Powell, Jason Marquis and Lance Lynn are other examples of Major Leaguers to play in both World Series.
For Conforto, the charged atmosphere in Williamsport provided an ideal training ground for his Major League career, where he's 12-for-54 with 10 RBIs in 19 games. The Mets' No. 2 prospect has shown impressive poise in late-inning situations for a player his age, an attribute he can trace back to Williamsport.
There, Conforto played in front of large crowds in games broadcast on TV for the first time. He also experienced his first interviews.
"I was awkward," he says now.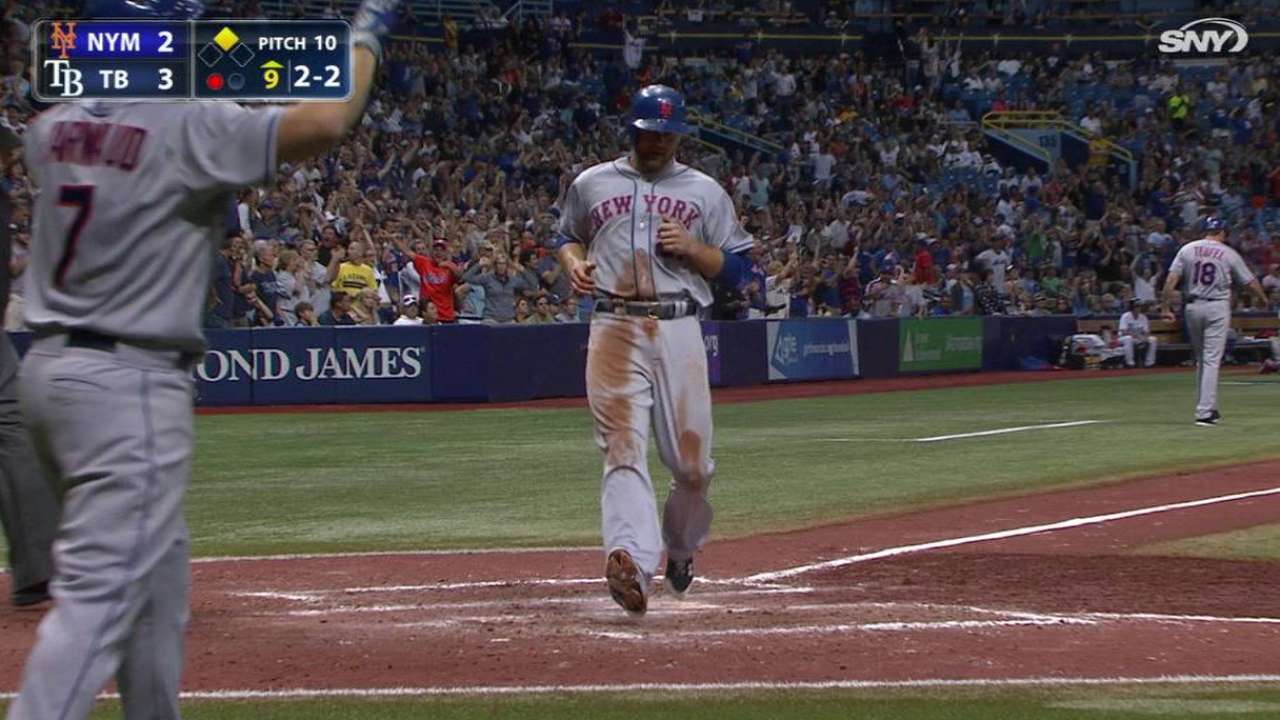 And ultimately, Conforto grew into a role model for a new generation of Redmond Little Leaguers hungry for his advice. Conforto goes back to visit the All-Stars at Redmond, who are still coached by Conforto family friend Darryl Beliel.
"[The kids] can say, 'Hey, this guy is playing pro ball now, and if I stick with it, maybe I can get there, too,'" Conforto said.
Conforto's father, Mike, played football at Penn State and grew up in Altoona, Pa., which is about 100 miles from Williamsport. He spotted the Williamsport exit during a recent drive through his home state, and made sure to text his son. Michael Conforto, the only player from that Redmond team still lacing up his spikes every day, read the message and smiled.
"Brings back memories," Mike's text said.
Joe Trezza is an associate reporter for MLB.com. This story was not subject to the approval of Major League Baseball or its clubs.