MLB.com Columnist
Jim Duquette
Ranking the free-agent class of 2016
Price, Cueto are ace material; Davis, Upton could add instant offense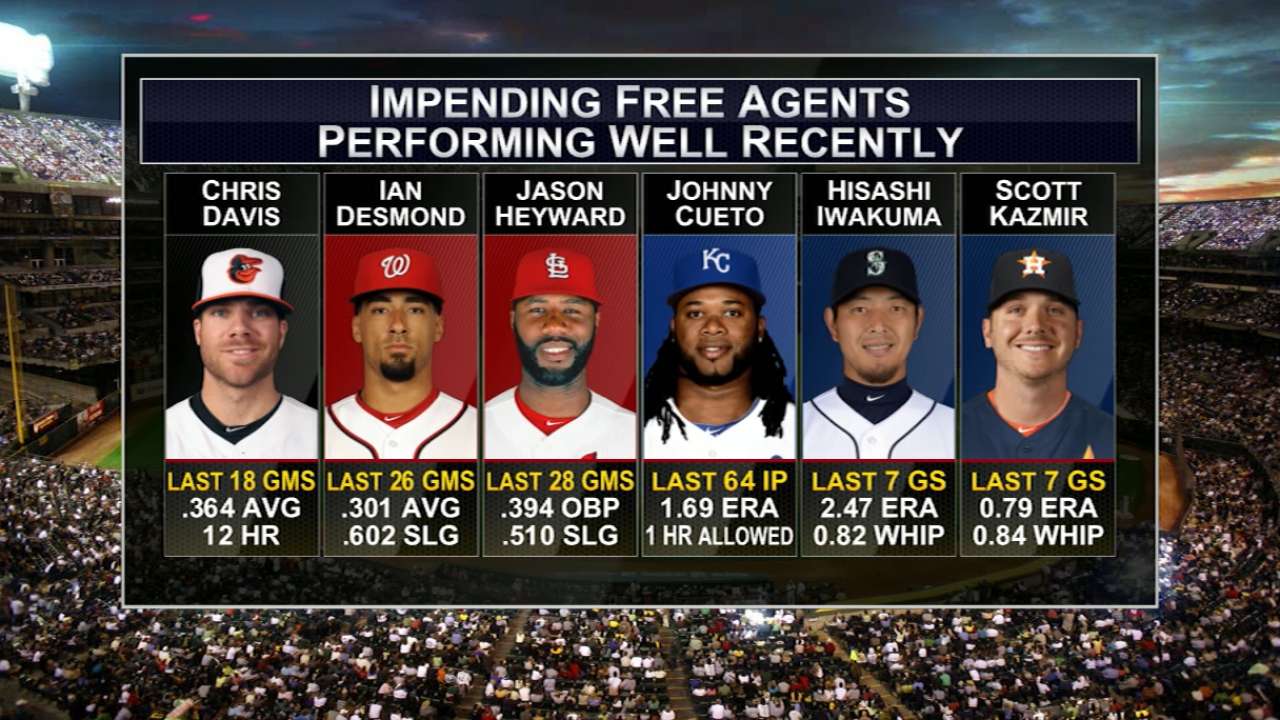 As we finish the final third of the regular season with tight postseason races being fought in both leagues, front offices are already planning for 2016 and beyond. Yes, even as they push toward October, clubs are also asking their scouts to evaluate the potential free agents for this offseason's signing frenzy. Those who enjoy Hot Stove action have much to look forward to, as the projected available-player list appears to be one of the strongest in years.
Here's my first look at the top names on target to hit the open market after the World Series.
The top 5
1. David Price (Will be 30 on Opening Day 2016)
Price has been a top-of-the-rotation starter for years, and he should continue to enhance his status down the stretch for a Blue Jays club that is battling for a postseason berth. The southpaw is unsurprisingly thriving in his walk year, having experienced an upward tick in his fastball velocity and a seemingly improved confidence level in his changeup, which he has thrown with increased frequency.
Price has thrived in high-profile games and in any environment, making him an ideal pitcher to start Game 1 of any postseason series. An additional plus for potential suitors: Toronto cannot make Price a qualifying offer since he did not spend all of 2015 with the same club. As a result, a signing team would not sacrifice a Draft pick to get him.
Expected suitors: Red Sox, Yankees, Cubs, Dodgers, Blue Jays, Giants, Cardinals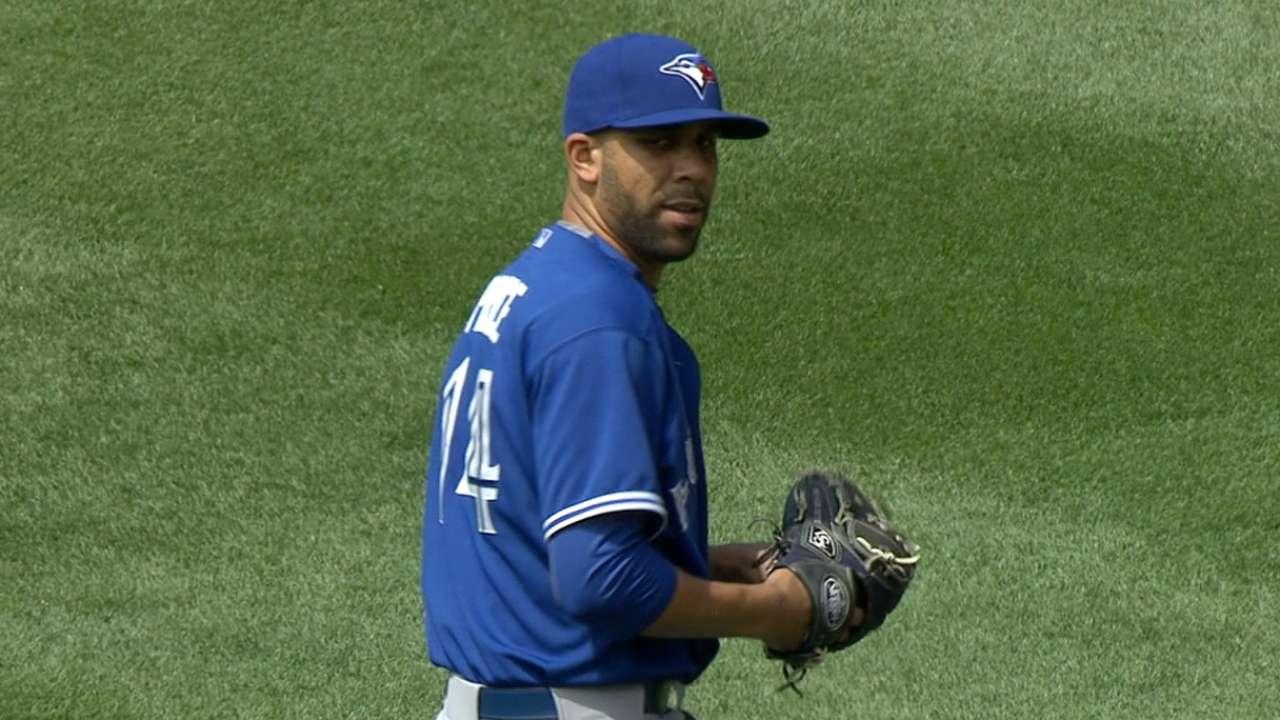 2. Johnny Cueto (30 on Opening Day 2016)
Another pitcher who will not be tied to Draft-pick compensation by virtue of a midseason trade, Cueto demonstrated the ability to thrive virtually anywhere following several stellar seasons in Cincinnati's hitter-friendly home venue. Acquired by Kansas City for the stretch run and postseason, the righty has yet to disappoint the Royals' fan base. No one in recent memory has a more unique style of pitching than Cueto. But despite his funky windup -- with all of its twists and turns -- and his ability to quick pitch, the hurler is posting a career-low walk rate in 2015.
Expected suitors: Royals, Twins, Blue Jays, Mariners, Padres, Giants
3. Chris Davis (30 on Opening Day 2016)
On an incredible home run tear since the All-Star break, Davis looks poised to pass the 40-homer mark for the second time in three seasons for the Orioles. With the ability to hammer the fastball in most counts -- he has an impressive average exit velocity of 94.3 mph in those situations this year, per Statcast™ -- Davis is powering his way to a high free-agent price tag.
Along with his pop and defensive versatility -- he can play either corner-outfield spot and first base -- the left-handed-hitting Davis has improved his free-agent stock in 2015 by boosting his performance against southpaws. Davis owns a career .756 OPS in said matchups, but he has improved in that regard by posting a .931 OPS against them this year.
Even with his hot-and-cold tendencies and his propensity to strike out a lot, the Texas native would be one of the top power bats to hit the open market in recent years, and the scarcity of power in the game today moves him up my rankings.
Expected suitors: Orioles, Blue Jays, Angels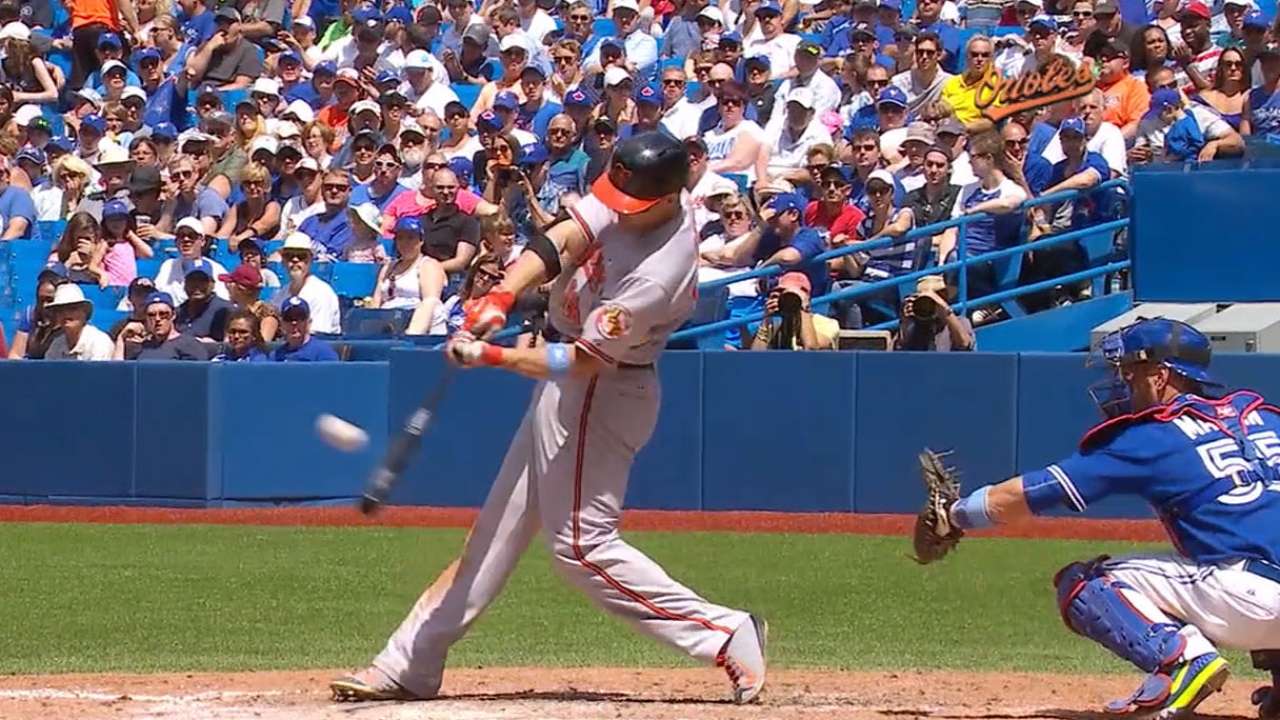 4. Jordan Zimmermann (29 on Opening Day 2016)
Consistently successful in recent seasons, the lifetime Washington National is on pace to hit free agency following four straight campaigns with more than 190 innings pitched.
The right-hander owns one of baseball's best fastball/slider/curveball combinations and walk rates (1.7 BB/9 since start of 2011), and he has yet to experience a drop in the level of his stuff despite his recent workloads. Given his ability to provide quantity and quality, Zimmermann could aim for a contract similar to the one signed by Jon Lester last offseason (six years, $155 million).
Expected suitors: Nationals, Cubs, Dodgers, Red Sox, Yankees, Giants, Cardinals
5. Justin Upton (28 on Opening Day 2016)
What type of deal will the top pick of the 2005 Draft sign? It'll be big, for sure. But how big? That's up for debate.
On one hand, Upton has power to all fields, run-producing ability and enough patience to post a healthy walk rate. These skills, as you might imagine, often earn a pretty penny on the open market. But the slugger -- just like virtually every other player -- does own a resume with some blemishes.
As do many sluggers, Upton has a propensity to strike out a great deal. And we would be wrong to omit his transaction history. His immense talent notwithstanding, Upton has already been traded multiple times. Skilled young players do get dealt -- so Upton's situation is not unheard of by any stretch -- but teams often strive to keep their cost-controlled stars.
But no player is perfect, right? In fact, few free agents have the ability to post All-Star-caliber seasons on a consistent basis. Upton -- who can play either corner-outfield spot -- is one of those few, meaning he is due to receive a very generous payout this offseason.
Expected suitors: Orioles, Cardinals, Blue Jays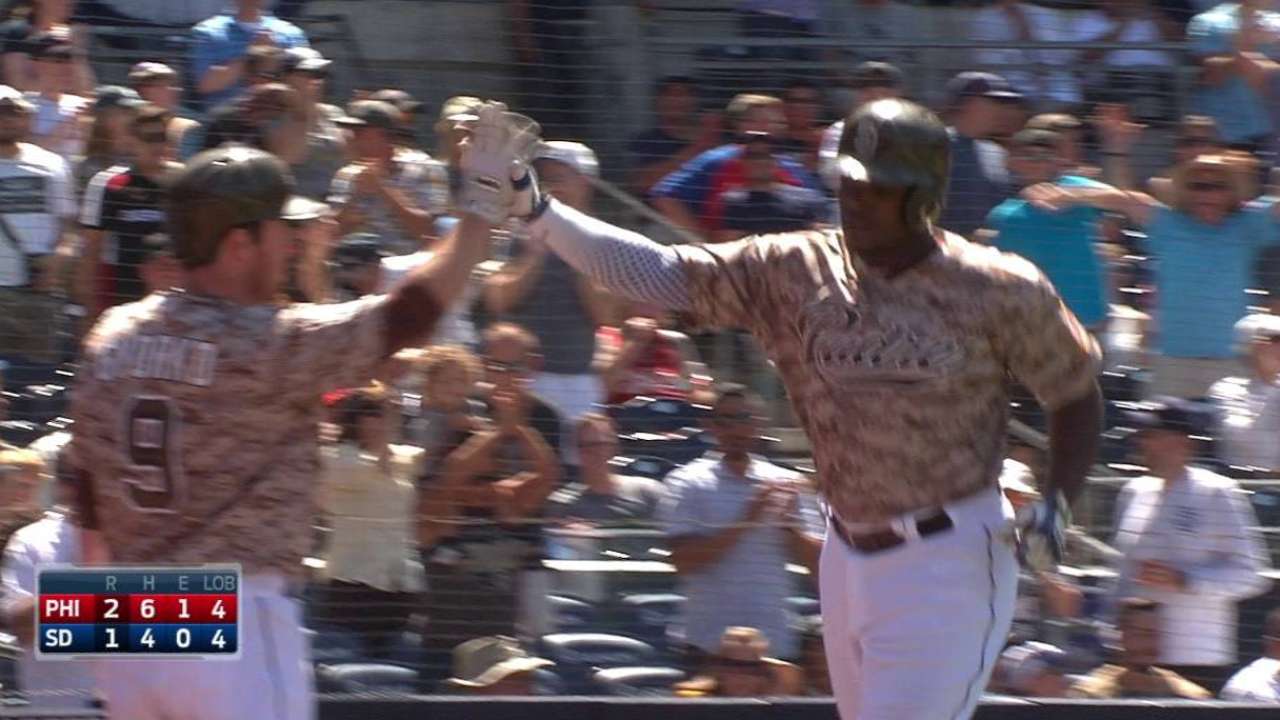 The next 5
6. Yoenis Cespedes
The Cuban slugger has a very similar profile to Upton, but he is two years older.
7. Jeff Samardzija
He's had a bit of a rough year, and the fact that the White Sox can offer him a qualifying offer could hurt his value on the market. But clubs know Samardzija has talent, and I could see him getting something in the four-year, $75 million range, a la James Shields a year ago.
8. Mike Leake
He was an underrated pickup by the Giants, and he will have multiple suitors this offseason because of his overall ability and durability.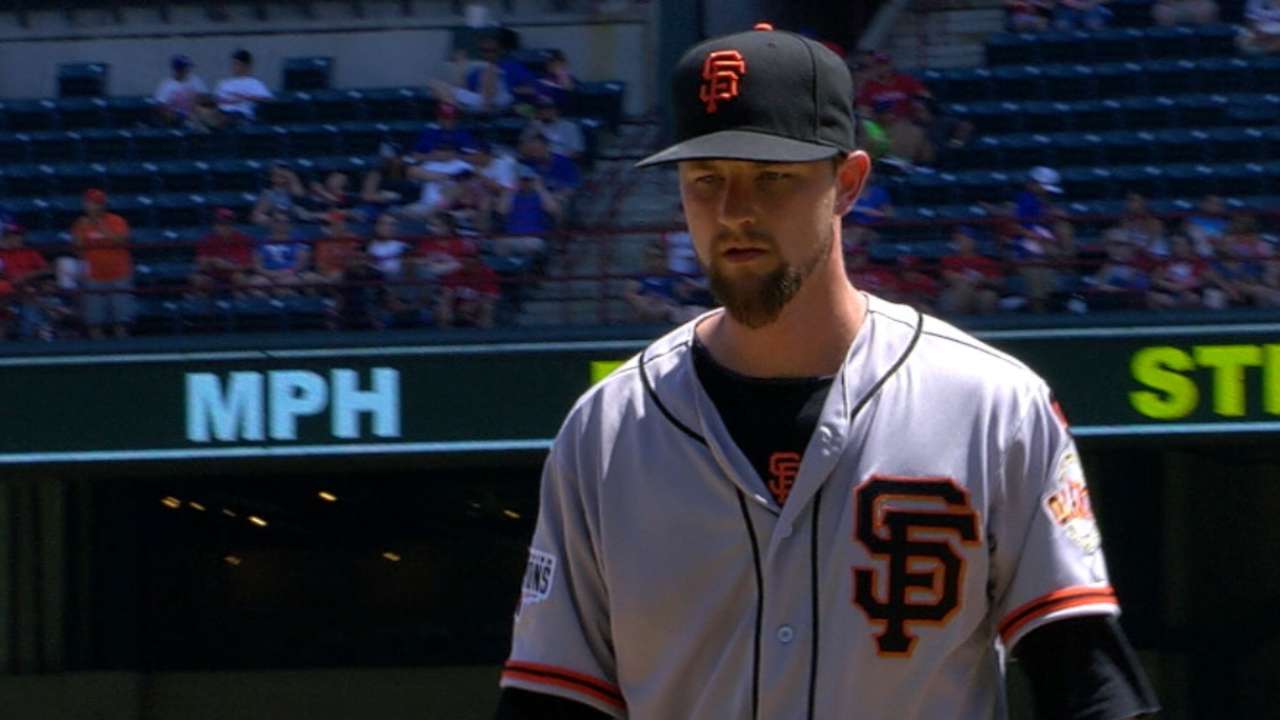 9. Matt Wieters
This talented switch-hitter has had some injury problems, but he can hit for power and shut down a running game -- two hard-to-find skills.
10. Jason Heyward
He would rank higher in a shallower class. Heyward hits the market at age 26, but he still hasn't developed offensively as much as I would have expected, and he leaves you feeling like there is always something missing.
Jim Duquette is an analyst for MLB.com. This story was not subject to the approval of Major League Baseball or its clubs.