White Sox puzzled by Weaver's unique style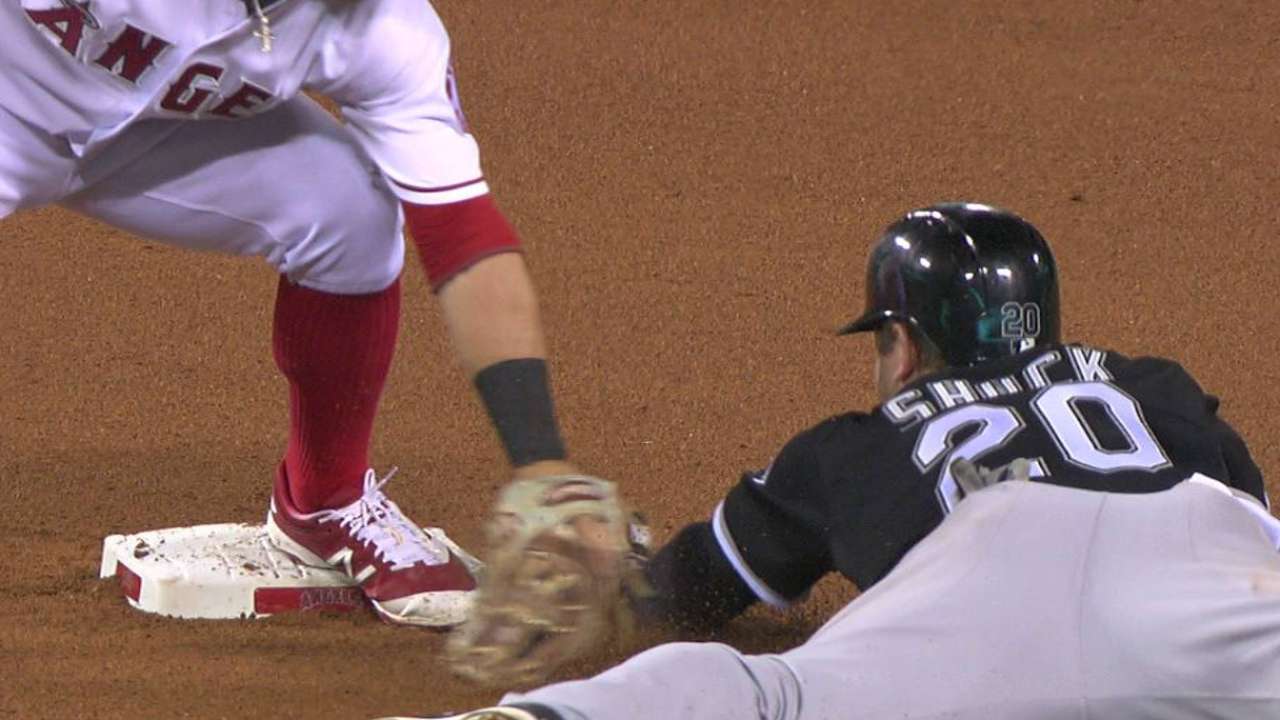 ANAHEIM -- Much like real estate, Jered Weaver reinforced to the White Sox Wednesday night during the Angels' 1-0 victory that effective starting pitching often can center on three words.
Location, location, location.
"Even though it's not up there in the 90s, his delivery and his motion and how he holds onto it, it's almost like a cue ball," said White Sox manager Robin Ventura of the Angels' veteran hurler. "You're not really seeing any of the spin."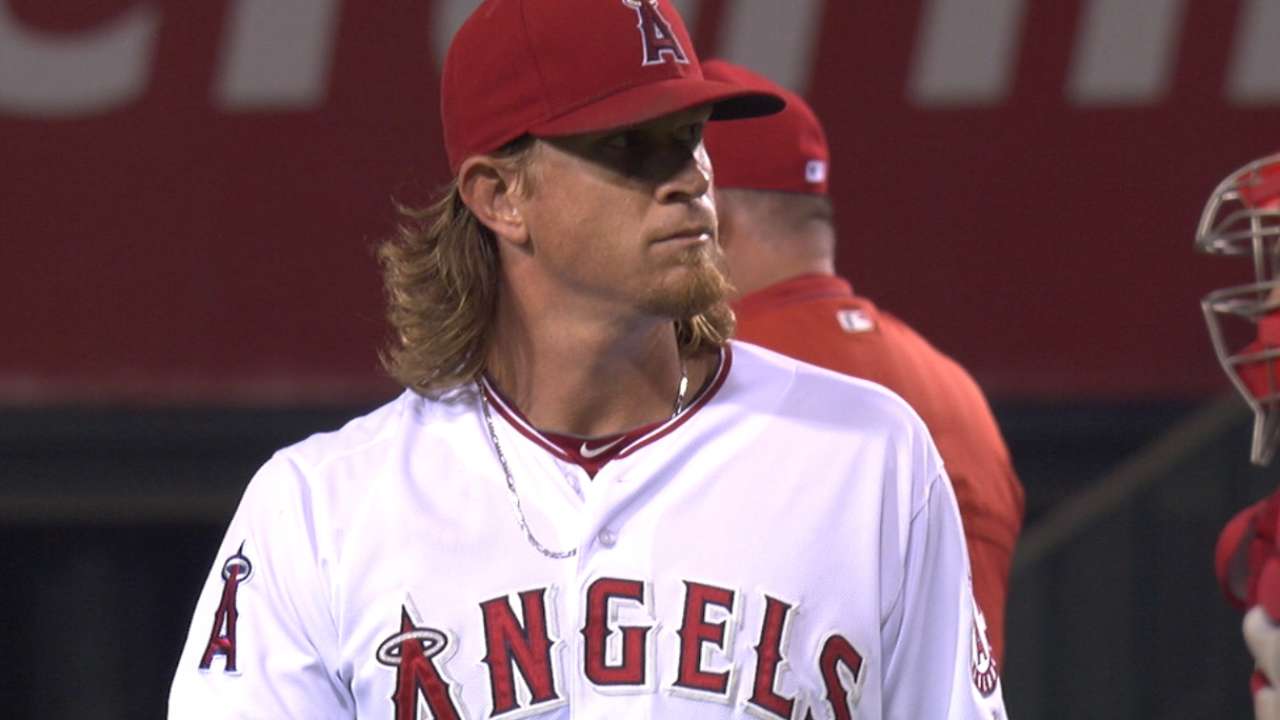 "He had an outstanding command of his curveball," said White Sox first baseman Jose Abreu, through interpreter and White Sox Spanish language broadcaster Billy Russo. "It's a soft pitch, it's difficult to follow and when he has the control, for you as a hitter, it's very difficult because it keeps you off balance every time. Sometimes you can't make that adjustment during the game."
Weaver improved to 6-0 with a 2.35 ERA in six starts against the White Sox since 2011, but this version of the right-hander focuses more on pitching acumen than raw stuff. According to MLB.com's Gameday, Weaver topped out at a robust 86 mph with his fastball and reached a low of 63 mph with his curve.
That sort of velocity differential and paltry speed on the curve usually gets reserved for a position pitcher taking the mound. But the key for Weaver was throwing strikes, not issuing a walk over 6 1/3 innings and 86 pitches, and as Abreu said, keeping White Sox off balance.
In the first, with runners on first and third and one out, Weaver threw a 69-mph curve, a 76-mph slider and an 82-mph fastball to Avisail Garcia for a called third strike. Weaver then retired J.B. Shuck on a fly ball off another 69-mph curve.
Carlos Sanchez opened the fifth inning with a double, but with Sanchez on third and one out in a scoreless affair, Tyler Saladino cued a grounder to Weaver on a 68-mph curve. Adam Eaton then grounded a 76-mph changeup to second for the final out.
"If he can place it there, that's proving to you that location is everything, not only in real estate but in pitching," Ventura said. "You can put it where you want to, have a little deception with it and it's tough to hit. It doesn't always have to be 98."
"I faced him last year, but it's not often you face a pitcher like him that throws a soft pitch," Abreu said.
This style isn't new for Weaver, who has won 136 games over 10 seasons. But in dropping the White Sox to eight under .500, Weaver just might have unveiled a pitching secret in a world of high-octane throwers.
"I'm starting to think that this is the new way to pitch," said a smiling Jeff Samardzija, who suffered the loss against Weaver. "There isn't a guy who doesn't come into these games anymore throwing under 94.
"So maybe these guys have it figured out by going out there and taking it easy and getting guys on their front foot and making the fastball look faster than what it is. Jered has been a great pitcher for a long time. He pitches."
Scott Merkin is a reporter for MLB.com. Read his blog, Merk's Works, follow him on Twitter @scottmerkin and listen to his podcast. This story was not subject to the approval of Major League Baseball or its clubs.