Dyson clutch with leaping catch against Reds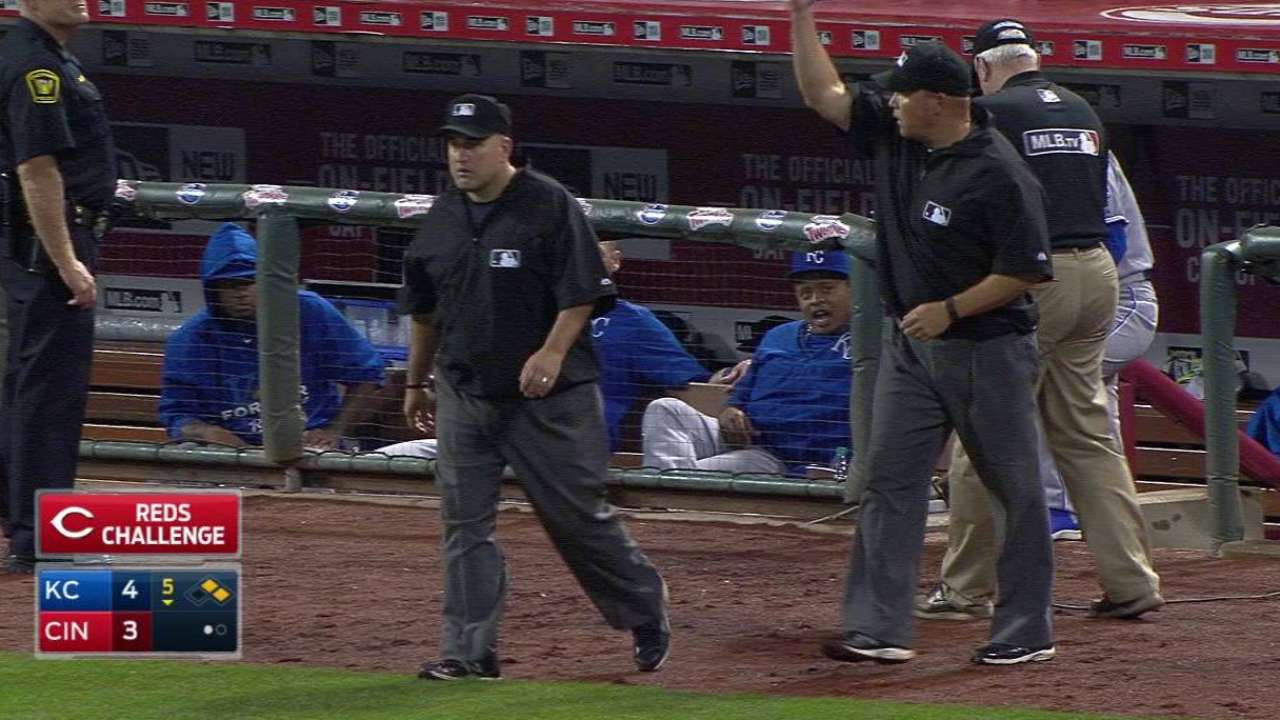 CINCINNATI -- Left fielder Jarrod Dyson didn't have an outstanding night offensively, but he made an impressive catch that was a game changer in the Royals' 4-3 win over the Reds on Wednesday night.
With runners on first and second and none out in a 4-3 game in the bottom of the fifth, Joey Votto hit a deep shot to left field that was begging for extra bases. However, Dyson made a leaping catch against the wall to rob Votto and spoil the Reds' best chance at regaining the lead. The Reds challenged the play to see if the ball bounced off the wall before landing in Dyson's glove, but the call was confirmed for the first out.
Luke Hochevar eventually escaped the jam to preserve the Royals' lead.
Royals manager Ned Yost acknowledged that if Dyson, who went 1-for-4 at the plate, hadn't made the catch, it could have resulted in the Reds taking the lead.
"Huge catch, great play," Yost said. "I think if he jumped one inch less, he wouldn't have made that play. That was a huge play right there.
"That's why we are such a good team. We've got a great bullpen, our starting pitching is solid, but our defense is spectacular. We make plays defensively to keep us in the ballgame."
Robert Bondy is an associate reporter for MLB.com. This story was not subject to the approval of Major League Baseball or its clubs.