Renfroe homers in his Triple-A El Paso debut
Padres No. 1 prospect ties his career-high with four RBIs in first game for Chihuahuas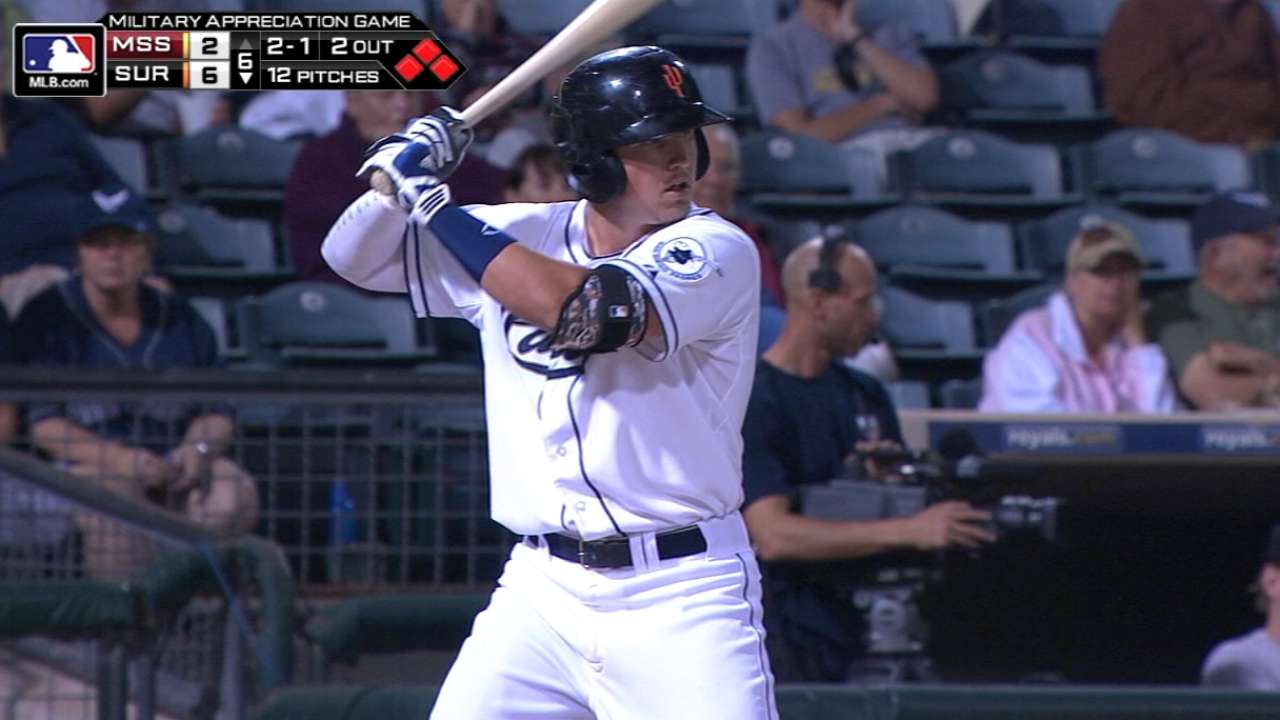 There are strong debuts, and then there was Hunter Renfroe's performance for Triple-A El Paso on Wednesday night.
The Padres' No. 1 prospect (No. 81 overall) went 3-for-4 with a double, home run and tied his career high with four RBIs as the Chihuahuas took down Memphis, 8-1. Renfroe hit .259/.313/.425 with 14 homers and 54 RBIs for Double-A San Antonio before getting promoted Wednesday.
San Diego's first-round Draft pick in 2013, Renfroe had recorded four hits once before -- on May 22 of this season. Wednesday's homer was his first since Aug. 1.
That homer came in the eighth inning of El Paso's victory. Renfroe singled in the first inning then followed with a sacrifice fly in the fifth and a double in the sixth for a memorable Triple-A debut.
Alex M. Smith is a reporter for MLB.com. This story was not subject to the approval of Major League Baseball or its clubs.