Bumgarner gets another call to pinch-hit
Giants ace strikes out to end game one night after single starts rally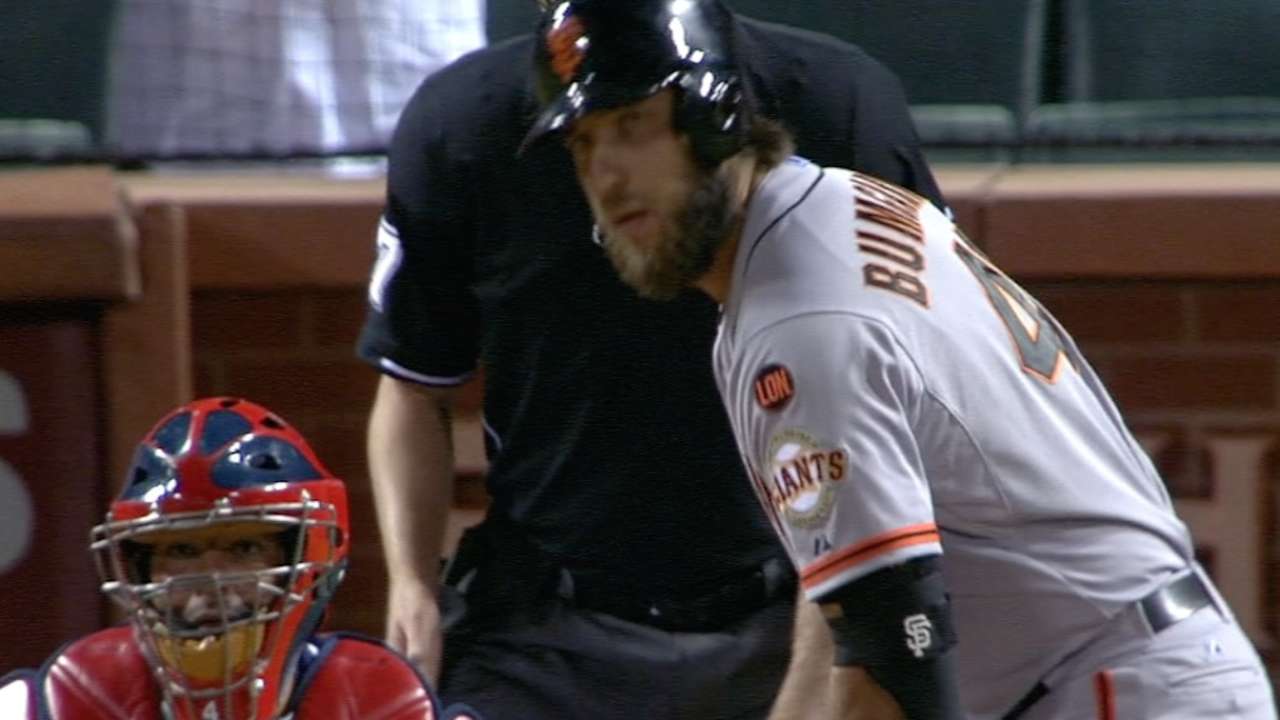 ST. LOUIS -- Giants manager Bruce Bochy decided to go with the hot hand off the bench down one in the ninth inning against the Cardinals on Wednesday.
That meant pulling back rookie Ryan Lollis for Madison Bumgarner to face Cardinals closer Trevor Rosenthal with the bases empty and two out. Bumgarner, who singled in a pinch-hit appearance the previous night, took several mighty cuts, but struck out swinging and the Giants lost, 4-3.
"That's what you love about him, and two outs, nobody on, down a run in the ninth, that's what you're looking for is some good swings, and he certainly gave us that," Bochy said.
Rosenthal showed no pity on his pitching counterpart, pumping in four pitches clocked in the high 90s.
"Ain't nobody going to try to give anybody any mercy," Bumgarner said. "He's one of the best closers in the game. Anybody that goes up there in that situation is going to get his best. It's a one-run ballgame. I wouldn't expect anything less."
Bumgarner entered the game with hits in three of his last four appearances, including a homer and a double. He is hitting .255 (14-for-55) with four homers and seven RBIs this season.
"We were going for it there," Bochy said. "He's got more home runs than who I had on the bench. He had a hit last night and I was going with the hot hand."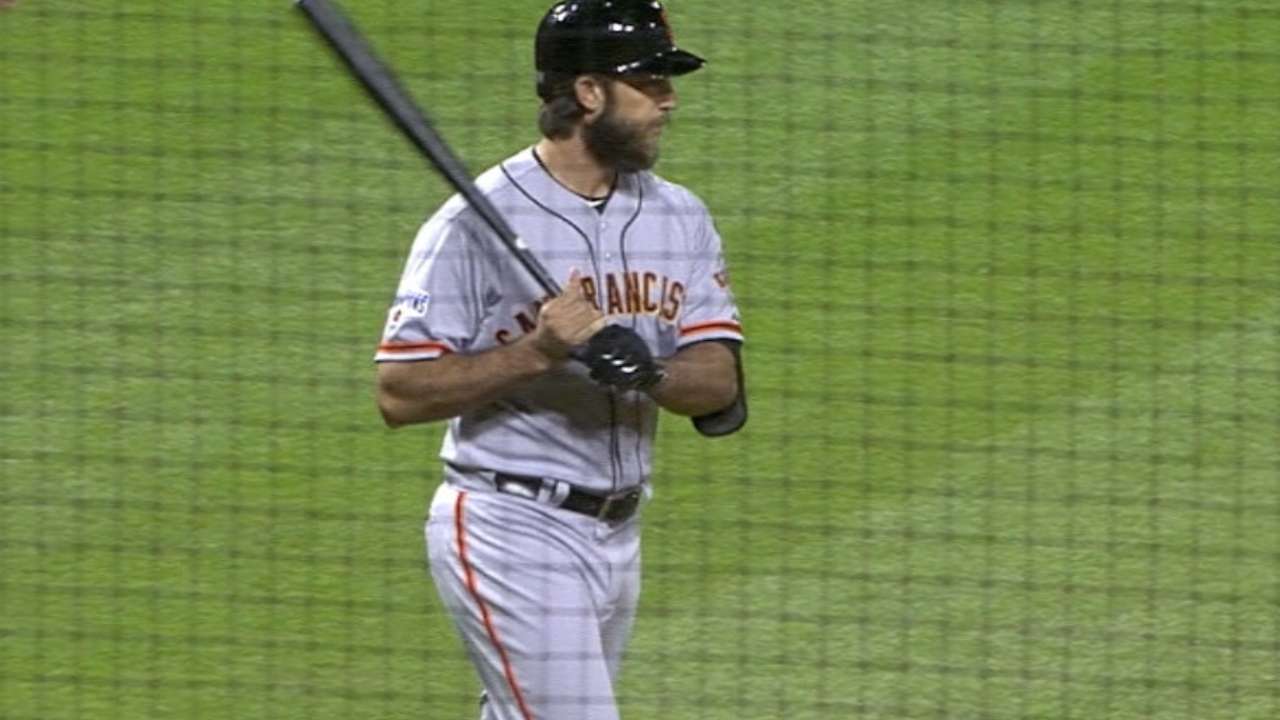 Bumgarner joined a handful of pitchers to be used as pinch-hitters on consecutive nights, most notably Micah Owings, who did it three times in 2010. Carlos Zambrano, Russ Ortiz and Javier Vazquez did it in 2009.
With bench options limited due to injury, Bumgarner could continue to be a viable pinch-hitter.
"I'm here trying to help us win games," Bumgarner said. "I take that just as serious as I do pitching."
Joe Harris is a contributor to MLB.com. This story was not subject to the approval of Major League Baseball or its clubs.