Murphy, Flores carry offensive load for Mets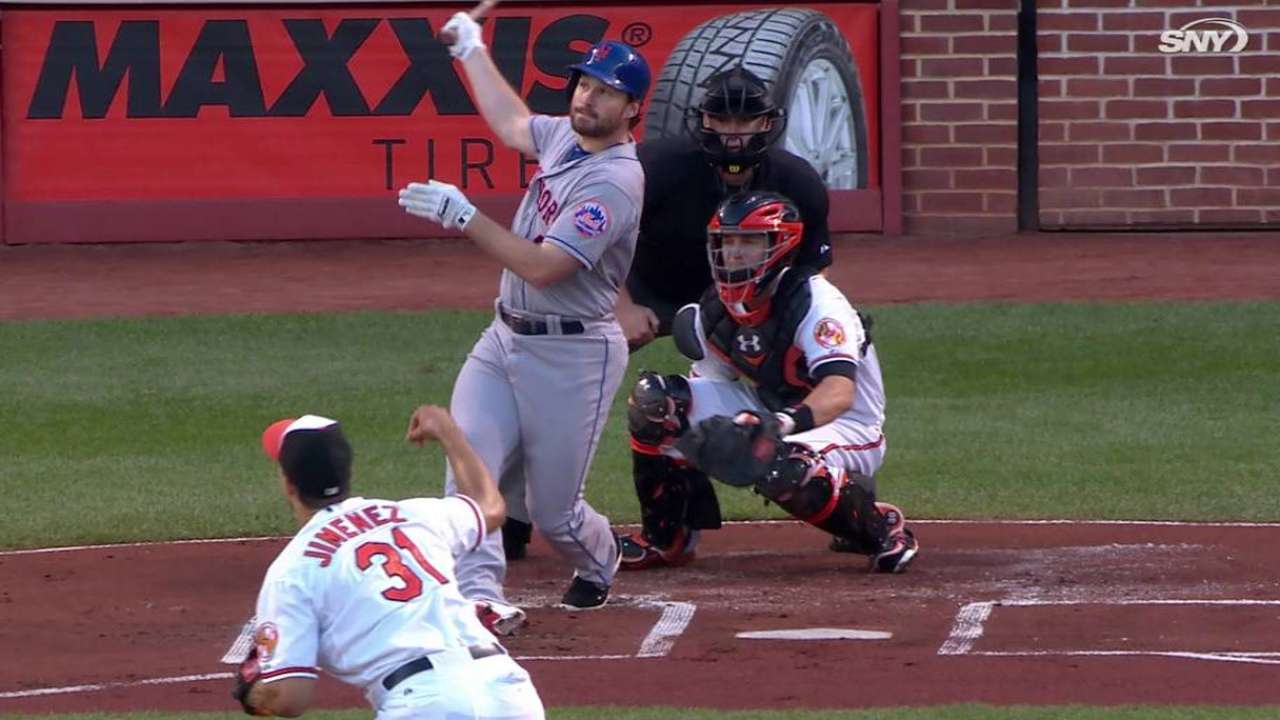 BALTIMORE -- Prior to the Mets' 5-4 loss on Wednesday, New York manager Terry Collins stood in front of the media explaining the challenges he will face when David Wright returns to the lineup presumably next week.
"It's what happens when you get a lot of players who are pretty good," Collins said. "You have to figure out how to get them all in the game at different times. It will be a little bit of a challenge."
Two of the players that could potentially see their playing time decline certainly made an argument against reduced action in Wednesday's thriller. Daniel Murphy and Wilmer Flores combined for four hits, two home runs and accounted for all four New York runs.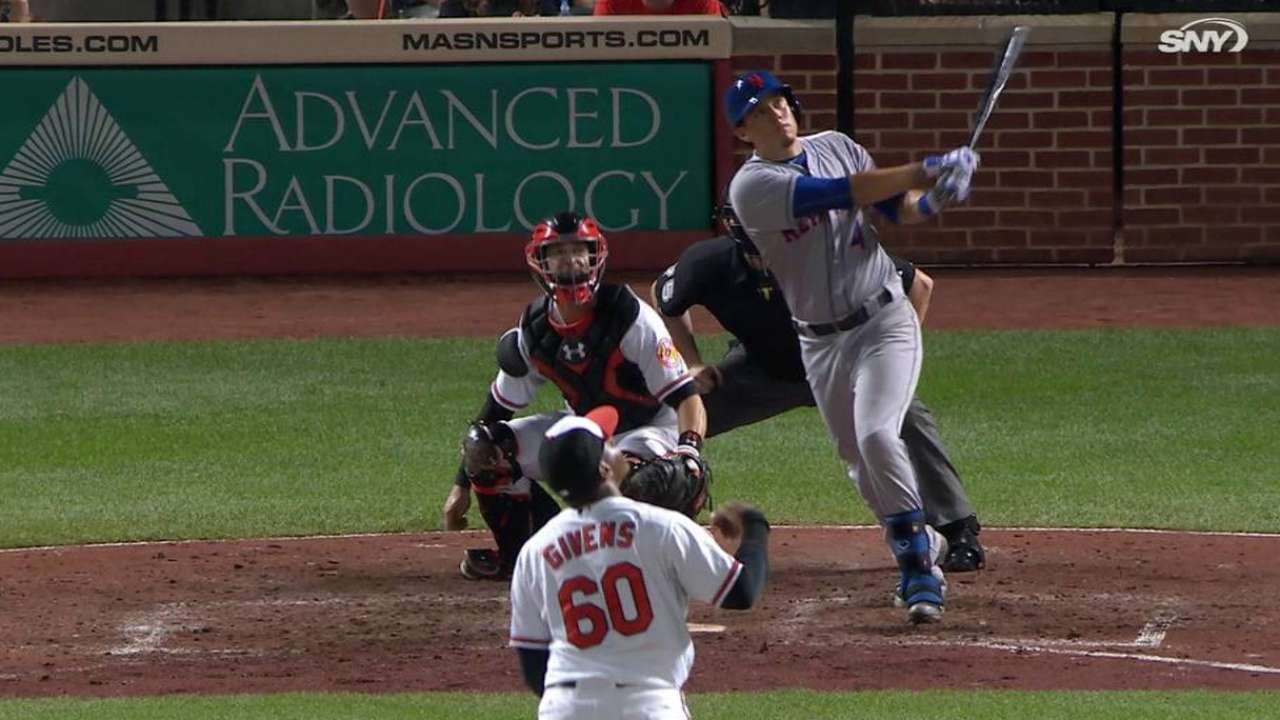 Murphy -- who has now hit safely in 13 of 14 games, gave Mets starter Noah Syndergaard an early cushion when he connected on a 1-2 pitch from Ubaldo Jimenez, sending the ball into a swarm of orange on the right-field deck. In his past 14 games, the Mets' utility man is hitting .361/.375/.623 with seven doubles, three home runs and 11 RBIs.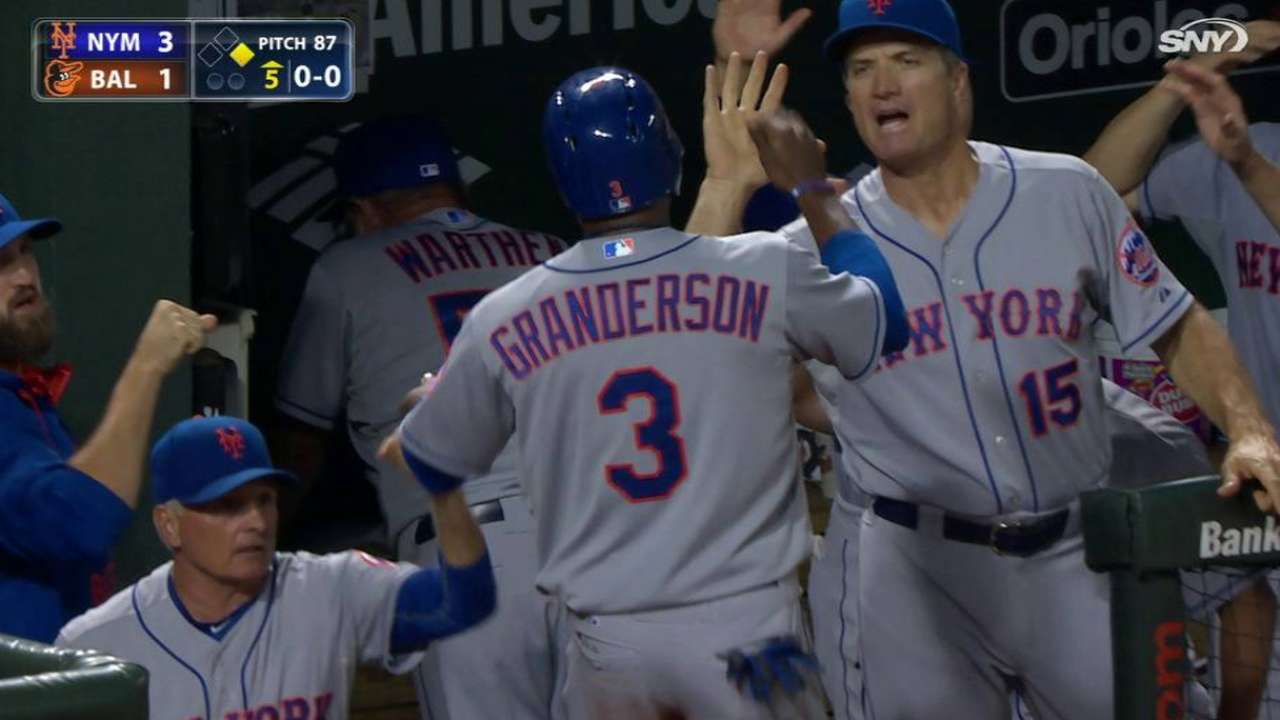 "When I first got here with [Dan] Murphy, I thought he was going to be a guy on a good team who could play multiple positions and still end up getting 450 at-bats a year and that's exactly what he is doing now," Collins said of Murphy, who has started at three different positions this year.
Holding that 1-0 lead in the fourth, Flores doubled the lead with an RBI single to center. In the fifth inning, it was Murphy who stepped up again for the Mets with a single to right to make it 3-1.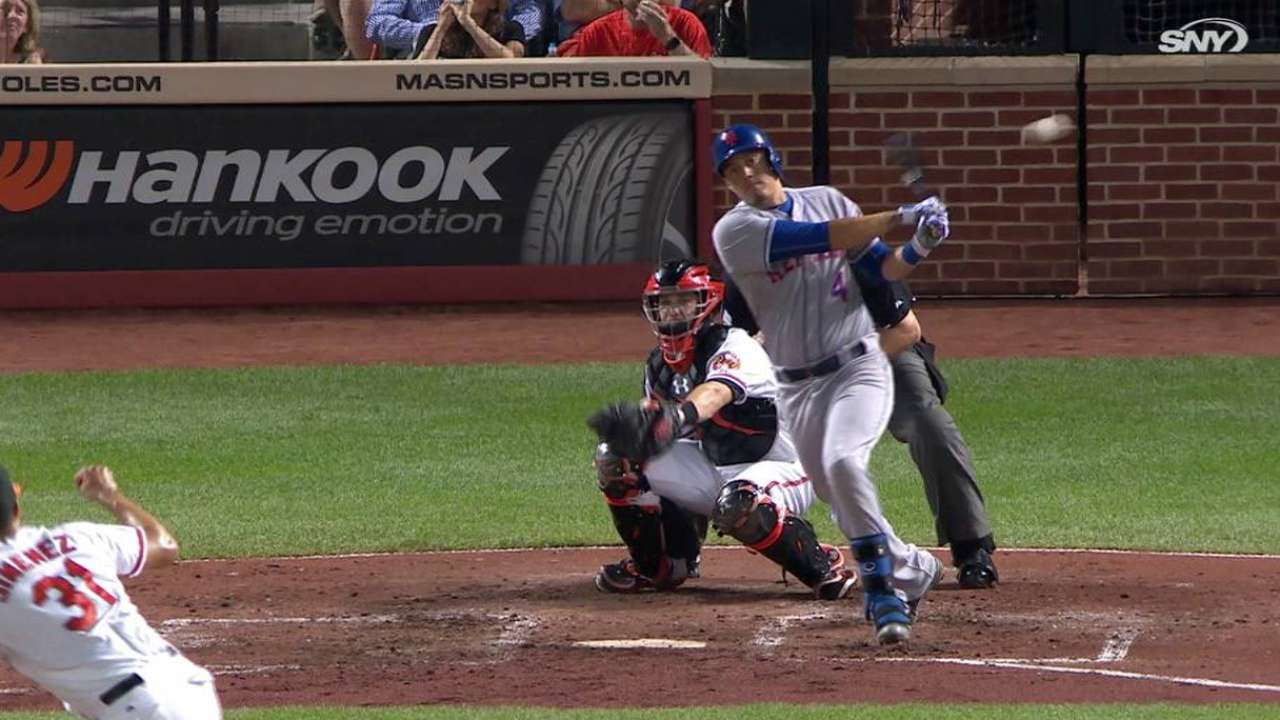 Flores, who has shared shortstop with Ruben Tejada this season, continued the middle-infielder offensive onslaught with a solo home run to left that excited the New York faithful in Baltimore and gave the Mets a 4-3 lead.
It was the middle infield that stole the offensive show on Wednesday, and the Mets hope that it can continue as they head out west to take on Colorado starting on Friday.
Connor Smolensky is an associate reporter for MLB.com. This story was not subject to the approval of Major League Baseball or its clubs.