Benintendi's first hit for the Drive is a dinger
Boston's No. 6 prospect cracks homers in the 1st and 10th innings for Class A Greenville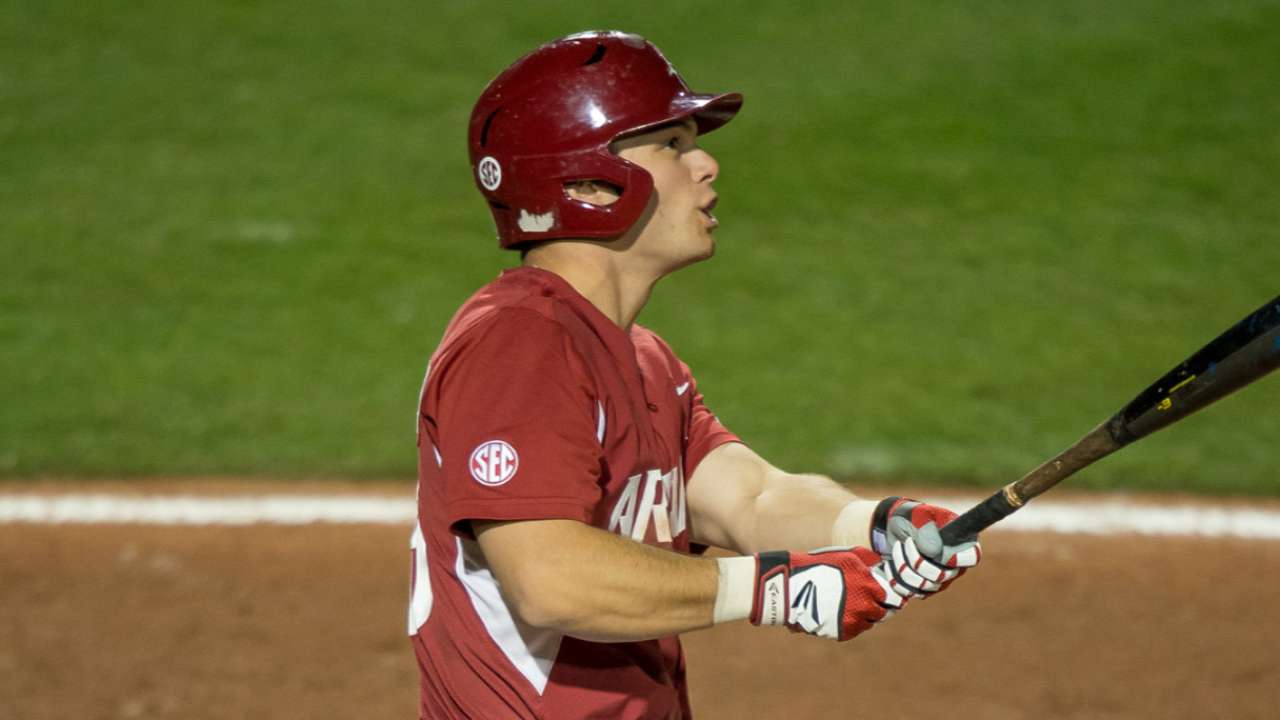 Andrew Benintendi made up for a hitless debut by going 2-for-4 with two homers and a walk in Class A Greenville's 7-5 win over Greensboro on Wednesday night.
Boston's No. 6 prospect got a promotion from Class A Short Season Lowell on Monday, but went 0-for-4 in his first game with his new team. After a day off Tuesday, he showed why he was the No. 7 overall pick in this summer's Draft.
Benintendi homered in his first at-bat with a runner on and one out. Then, with the game tied, 5-5, in the 10th inning, he followed up Rafael Devers' go-ahead RBI single with an insurance dinger. Devers, Boston's No. 2 prospect, is baseball's No. 14 overall prospect.
No. 11 prospect Michael Chavis also homered in the game, and the Drive stayed above .500 by improving to 62-60 on the year.
Alex M. Smith is a reporter for MLB.com. This story was not subject to the approval of Major League Baseball or its clubs.