Move to bullpen doesn't pay off for Braves
Teheran pulled after allowing one run over six innings; Padres take lead in seventh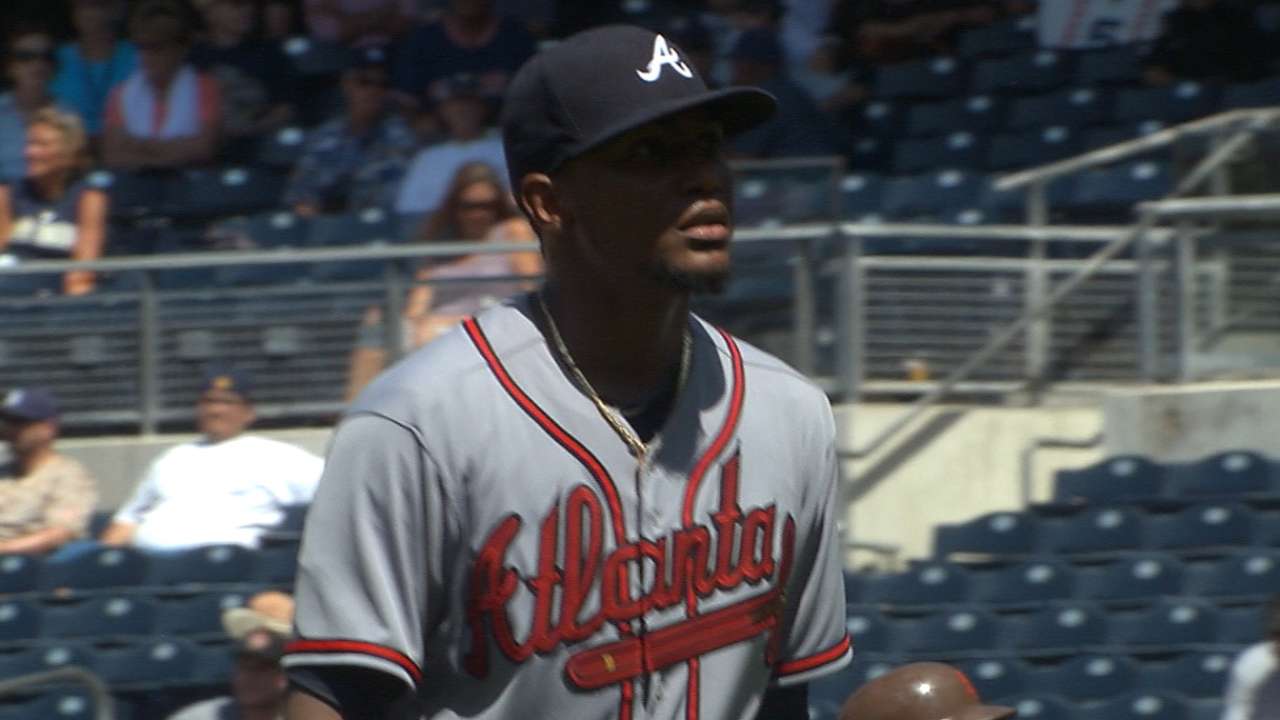 SAN DIEGO -- Accounting for the lack of depth and experience that has existed in Atlanta's bullpen this season, the late-inning pitching decisions Braves manager Fredi Gonzalez has had to make on a consistent basis has been likened to playing Blackjack, while drawing nothing but 7's and 8's.
Whether you draw a 14, 15 or 16, you are likely not going to feel real strong about the decision to either hit or stay. Bullpen decisions have created a similar feel for Gonzalez, who now finds himself with a relief corps that consists of just one member -- Rule 5 Draft selection Andrew McKirahan -- who was at the Major League level to begin this season.
Gonzalez accounted for this lack of depth during Wednesday afternoon's 3-2 loss to the Padres at Petco Park. But instead of sending Julio Teheran out to attempt to keep the game tied at 1 in the seventh inning, he busted with the decision to call upon rookie left-hander Matt Marksberry, who surrendered a pair of runs while retiring just two of the six batters he faced.
When asked how much he considered sending Teheran back out for the seventh inning, Gonzalez said, "A lot." But he then continued by saying, "It's the seventh inning and he's got 90-something pitches, and he had a 36-pitch first inning and it's a 1-1 game and if we spread a gap there, we get the lead. But I did think about it, absolutely. You have to; the way things are going, you have to push those starters as much as you can."
Still, Gonzalez opted not to push Teheran, whose only blemish during this 96-pitch outing came courtesy of Yangervis Solarte's leadoff homer in the sixth inning.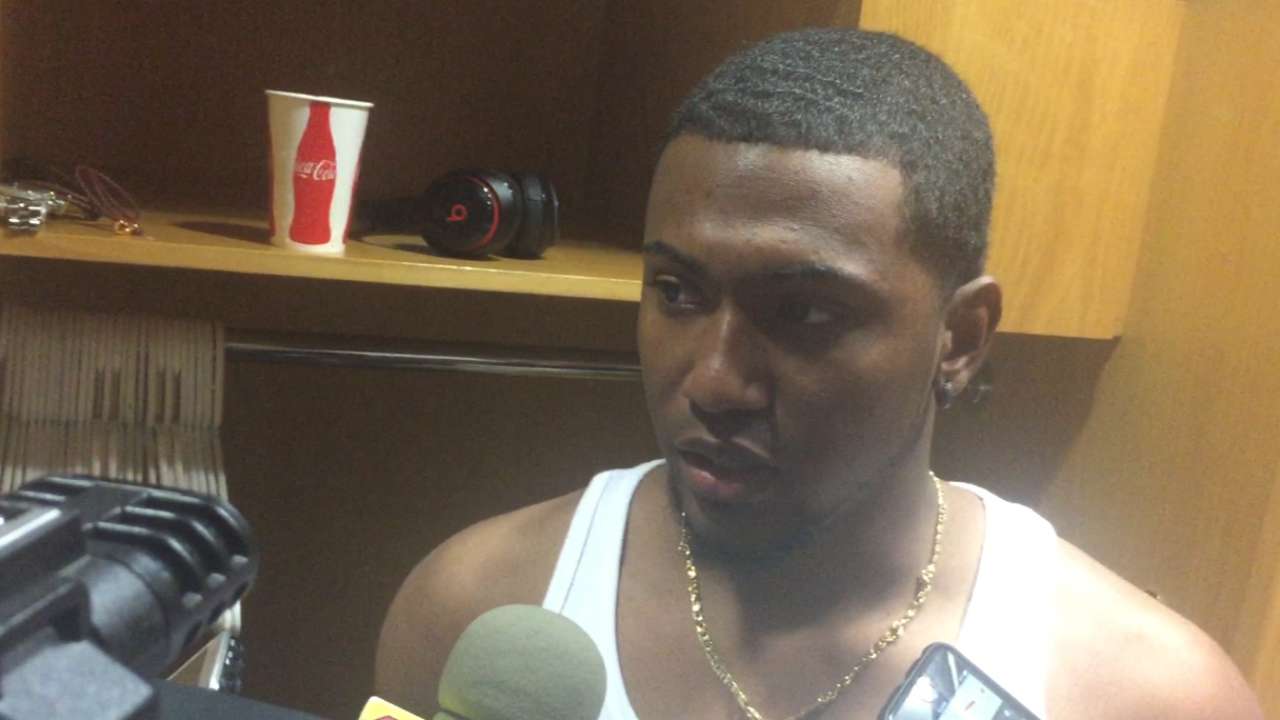 Teheran's spot in the batting order came up with one on and one out in the seventh. But instead of allowing his starting pitcher to bunt Ryan Lavarnway to second base, Gonzalez opted to take his chances with Marksberry, who created some optimism earlier this month, but has now allowed a hit or issued a walk to 12 of the past 22 batters he has faced.
"It's a decision where you talk to [pitching coach Roger McDowell] and ask who has the best chance to get these guys out," Gonzalez said. "Marksberry has done that. That's the decision that goes into it, whether it's the seventh, eighth or ninth inning. It's just about who has the best chance to get the job done in that situation."
Instead of allowing Marksberry to face five right-handed batters, Gonzalez could have called upon one of his two veteran right-handed relievers -- Peter Moylan or Edwin Jackson. Moylan had surrendered a home run to a left-handed batter [Yonder Alonso] on Monday. Jackson pitched on Tuesday night, and the former starter has had limited experience pitching back-to-back days.
Gonzalez could have also stuck with Teheran, but there still would have been reason for him to be second-guessed. Opponents have produced a 1.004 OPS against the right-hander in the seventh inning or later and a .913 OPS during his third trip through a lineup.
"I wanted to stay in the game," Teheran said. "Whenever you are pitching good, you want to stay in the game. That's a decision I can't control, and I know they are making the right decision."
Mark Bowman is a reporter for MLB.com. This story was not subject to the approval of Major League Baseball or its clubs.