Carpenter eyes return with rehab assignment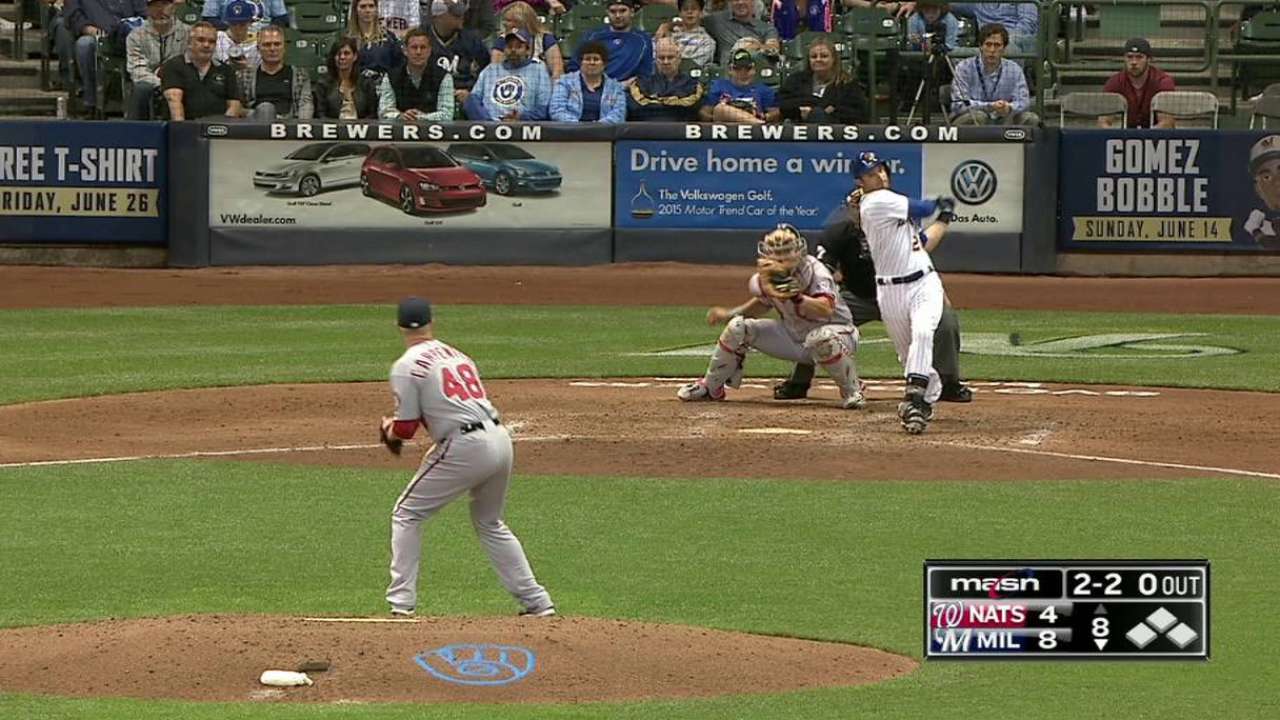 DENVER -- Nationals reliever David Carpenter, who hasn't pitched since July 5, started a rehab assignment on Wednesday with one inning at Class A Advanced Potomac.
Carpenter threw 15 pitches and faced five batters, yielding one run and one hit with a walk. While some relievers' rehab appearances are often fairly short, Nationals manager Matt Williams said Carpenter's return may take a little longer.
"He's been off for a little while," Williams said on Wednesday. "So the schedule is such that he pitches, gets a day [off], pitches, gets a day [off], pitch, gets back-to-back [days off] and then is ready to go. Depends on how he feels."
Carpenter was originally sent to the disabled list on July 17 -- retroactive to July 12 -- with right shoulder inflammation. The injury first flared up while Carpenter was warming up against Baltimore on July 11, and he ultimately didn't appear in the game because of it.
Carpenter is the third Nationals player to begin a rehab assignment this week. Denard Span, who hasn't played since July 6 with back tightness, started at Potomac on Sunday, going 0-for-2 with three innings in center. He then moved Tuesday to Class A Hagerstown, where he went 2-for-3 with a run scored, working five innings in center field. Span then started in center and batted leadoff on Wednesday, going 2-for-2 with a walk over five innings.
Dan Uggla, who hasn't played since Aug. 7 with back spasms, began his rehab assignment on Wednesday at Hagerstown, batting second and starting at second base.
Dargan Southard is an associate reporter for MLB.com. This story was not subject to the approval of Major League Baseball or its clubs.