Davis logs fourth multi-homer game of season
Outfielder crushes two-run shot and three-run homer to help lift Brewers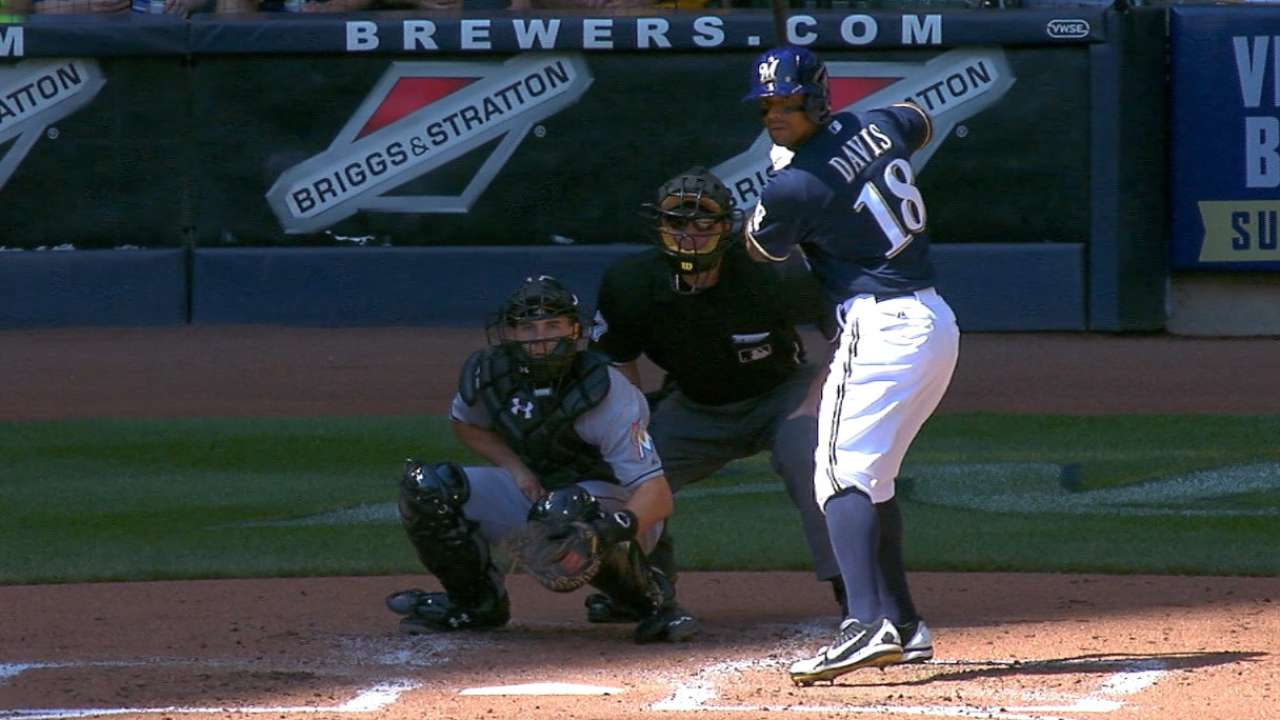 MILWAUKEE -- No player in baseball history has hit 14 or fewer home runs in a season while logging four multi-homer games, but that's where Brewers left fielder Khris Davis stood on Wednesday. He hit a two-run home run in the second inning and a three-run home run in the third, powering the Brewers back from an early deficit in what became an 8-7 win over the Marlins at Miller Park.
When Davis hits home runs, he hits them in bunches.
"You wish you could figure it out a little bit, but it's fun to watch," Brewers manager Craig Counsell said. "He got two first pitches today, a fastball and then a breaking ball. That's Khris Davis. You don't know when it's going to come, but he has such a chance to impact games."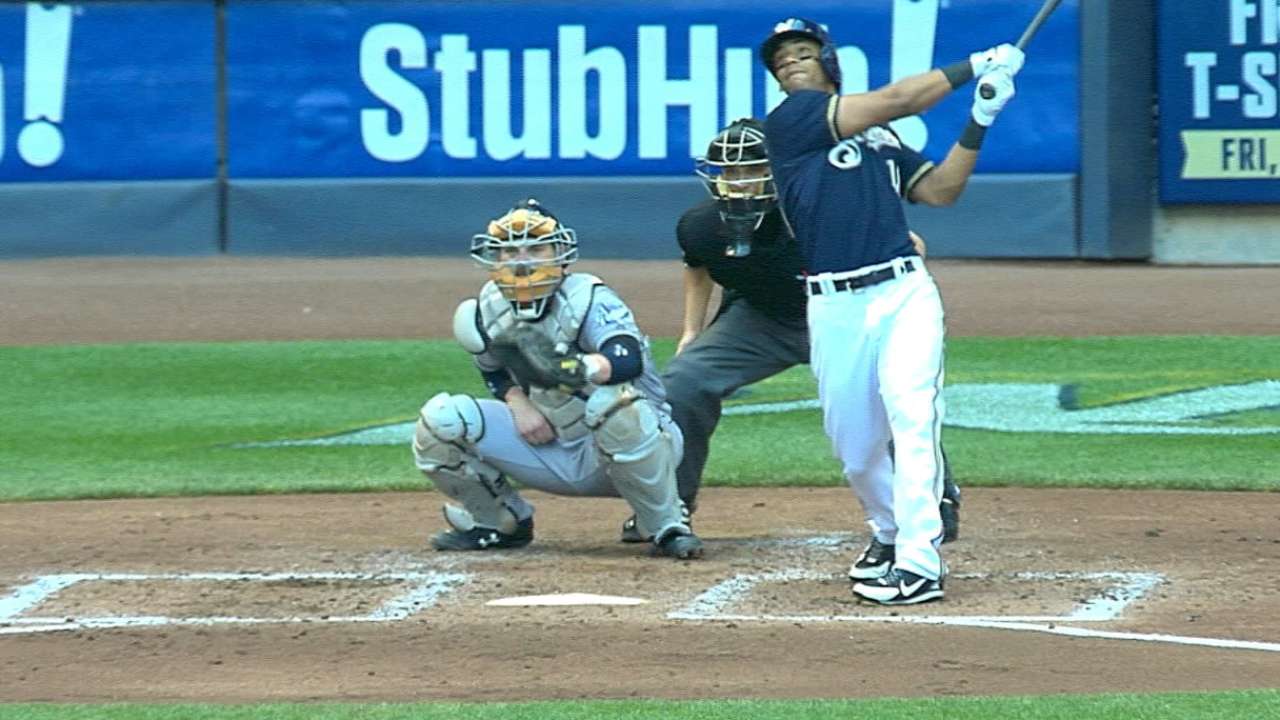 Davis has three multi-homer games this month alone, having resumed regular duty in left field after the Brewers traded Gerardo Parra to the Orioles. The team is not a factor in the pennant race, but the Brewers' remaining games are important as the 27-year-old Davis tries to cement his place in the 2016 plan.
"I didn't feel anything different" entering the day, Davis said. "When you have a good [at-bat] early on, you try to build on that."
That's what he did on Wednesday, after the Marlins built leads of 4-0 and 5-2 against Brewers starter Wily Peralta.
"We got knocked on our heels today again, and Khris was a huge part of putting us back in that game," Counsell said. "I think the first home run, it just says, 'Alright, we've got a ballgame, still.'
"No matter when they come, hitting in the middle of the lineup, hitting two-run homers, hitting three-run homers, they're going to impact the game. Power -- home runs, even when you're hitting 30 a year, it's not an everyday thing. But the home runs in bunches, he's doing a great job of impacting games."
Adam McCalvy is a reporter for MLB.com. Follow him on Twitter @AdamMcCalvy, like him on Facebook and listen to his podcast. This story was not subject to the approval of Major League Baseball or its clubs.