McGee to have left knee examined
Rays reliever injured during appearance against Astros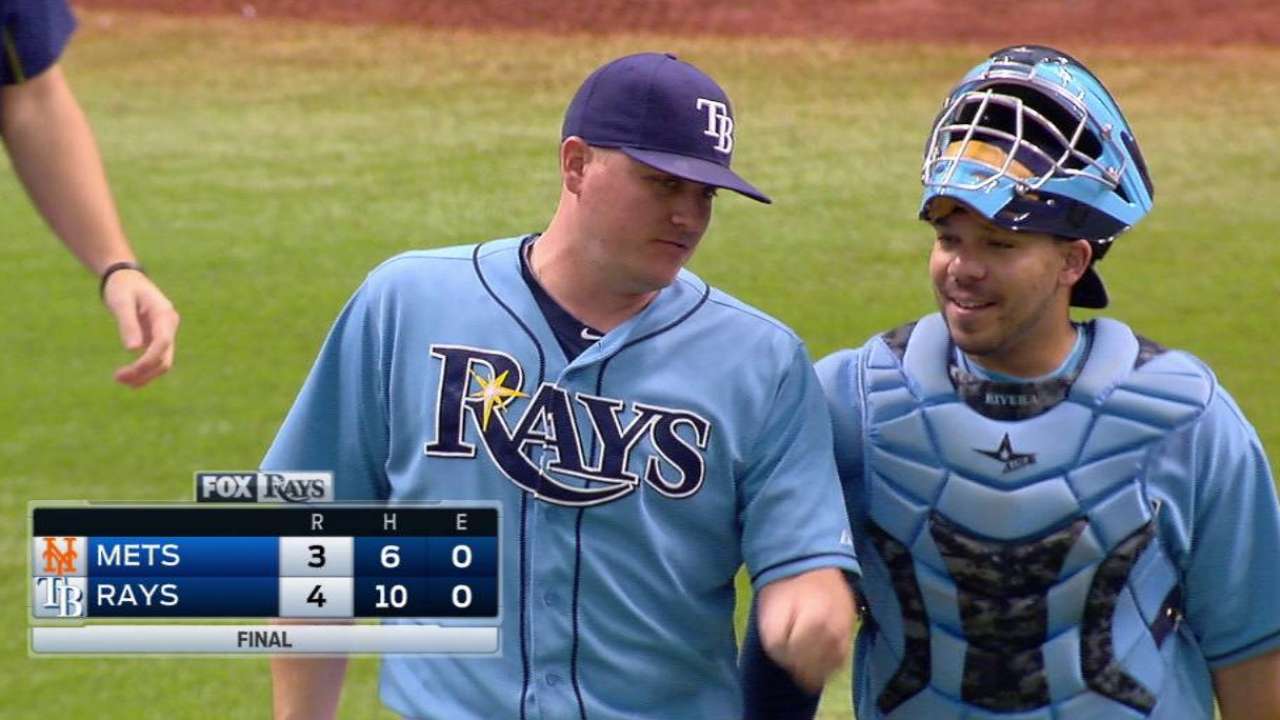 HOUSTON -- Reliever Jake McGee returned to St. Petersburg, Fla., to have his left knee examined on Thursday, but the Rays are not making any roster moves for now.
McGee allowed one run over 1 2/3 innings on Tuesday, coming away with a blown save in the Rays' 3-2 loss to the Astros.
"He felt it on the second-to-last pitch of the outing," Rays manager Kevin Cash said. "We're hopeful that it's not something that's too bad. But we're going to let our doctors get their hands on him. Look at it, and we'll go from there. All I know is he's on a plane and he's going to see the doctor tomorrow morning."
Cash said he did not notice anything off when McGee was on the field.
"He talked to the trainers once he got into the dugout," said Cash. "[The injury] definitely happened last night."
Cash did not totally dismiss the idea that McGee could join the team in Oakland for the three-game weekend series against the A's.
"Realistically he was going to be down a day or two, regardless," Cash said. "So we'll make sure we got a good opinion about what we want to do going forward. I would imagine it would probably make the most sense how he wakes up tomorrow. And then we'll go from there.
"Knowing that we have tomorrow's game, then three and then an off-day, you never know what that could lead into."
McGee is 1-2 with a 2.57 ERA and six saves in 36 appearances this season.
Bill Chastain is a reporter for MLB.com. This story was not subject to the approval of Major League Baseball or its clubs.