Solarte chips in from both sides of plate
Padres switch-hitter launches game-tying jack as a lefty, RBI double as a righty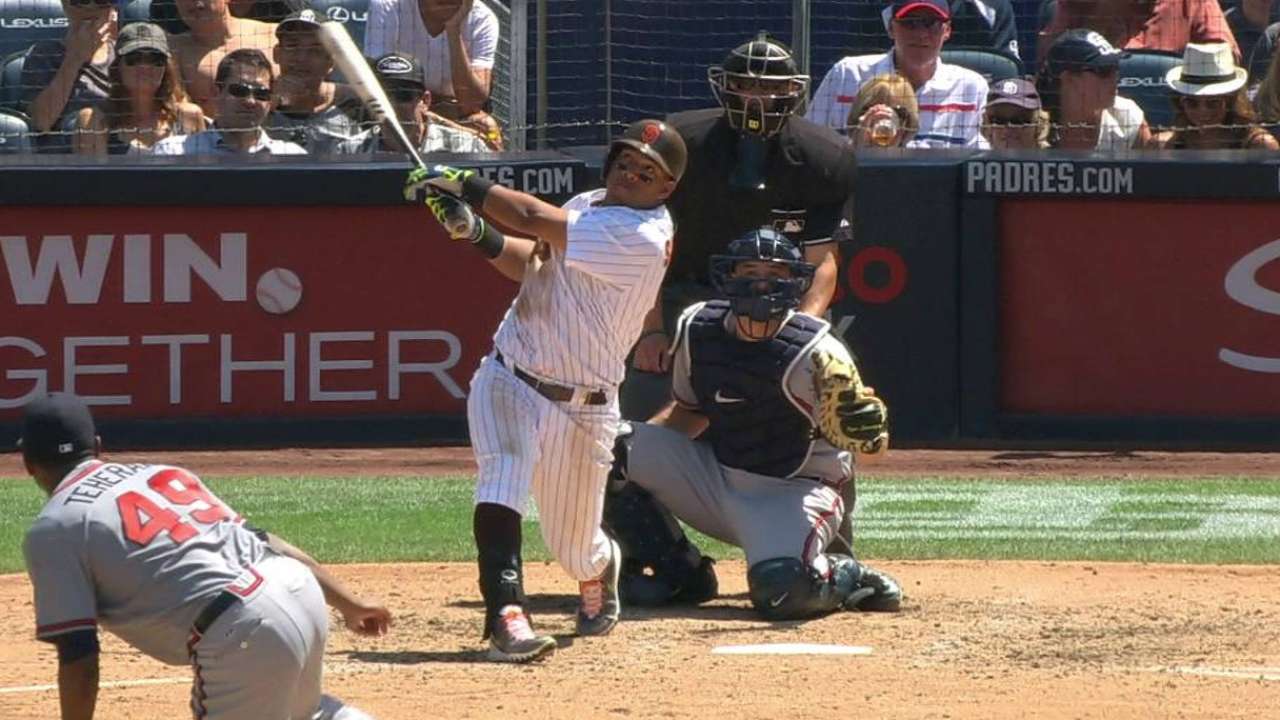 SAN DIEGO -- Third baseman Yangervis Solarte once again brought a spark to the Padres, smashing a homer to right field in the sixth inning to tie the game as San Diego went on to sweep the Braves with a 3-2 win on Wednesday afternoon at Petco Park.
Wednesday marked the second time in his career that Solarte has hit home runs in back-to-back games. He went 3-for-3 with two RBIs, finishing a triple shy of the cycle.
"He's playing really well," interim manager Pat Murphy said. "He is coming into his own. He's starting to believe in himself and realizing that we need him."
Solarte, a switch-hitter, contributed on both sides of the plate on Wednesday. His tying home run came while he was batting left-handed, and Solarte hit an RBI double in the next inning from the right side of the plate.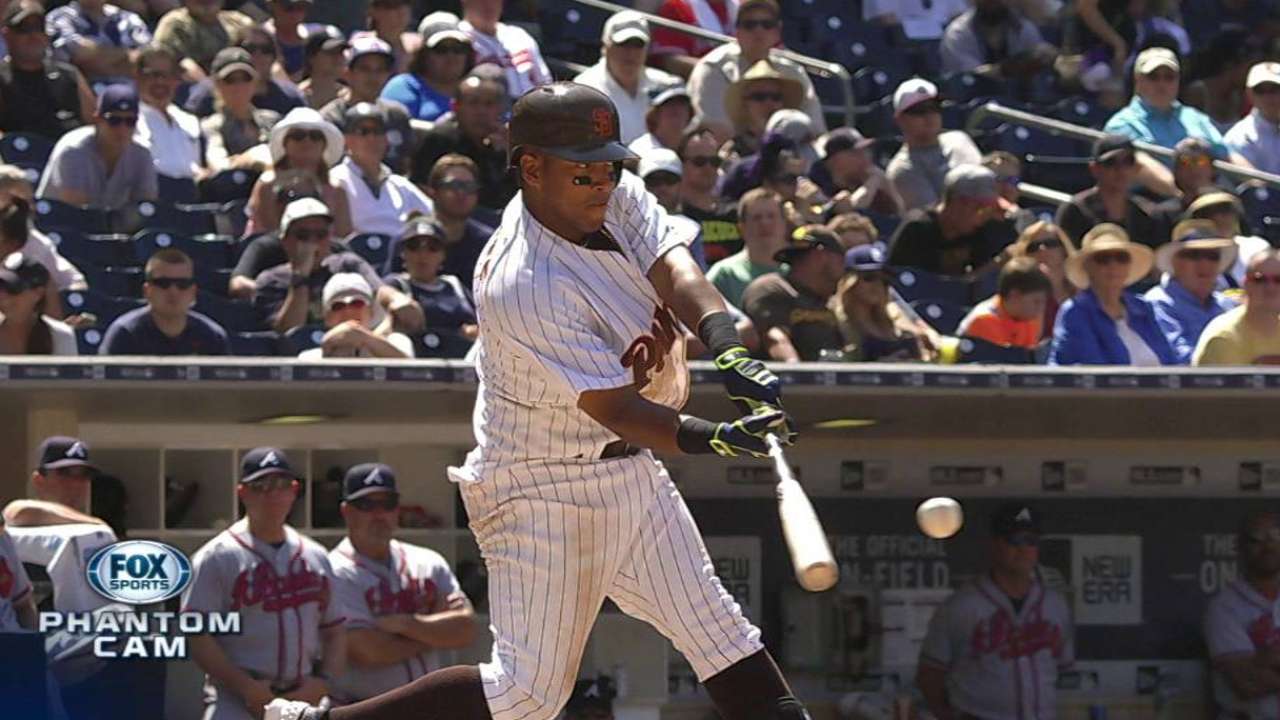 "It's just hard work," Solarte said through a translator about his recent stretch. "I have been putting my head down and doing the hard work. I just keep doing what is asked of me and keep working hard."
Solarte has been arguably one of the most consistent hitters for the Padres, as Wednesday was the sixth time he recorded three hits in a game this season.
Murphy credited Solarte's personality as an aspect contributing to his success.
"I think he's starting to believe that he can play, and the guys love him. He brings that energy," Murphy said.
Solarte said bringing an energy to the dugout is something on which he prides himself.
"I think that is just a part of who I am, whether I am having a good day or bad day," Solarte said. "Whatever the case may be, I try my hardest to take that energy out on the field and hopefully it's contagious."
Despite what he contributed in the Padres' victory, that didn't stop his teammates from giving him another nickname after the game. This time they were calling him "El Nino."
"Another nickname, oh my God," Solarte said, rolling his eyes. "First time, it was 'Slowarte.' Then, second time, 'Mediumfastarte.' Now, 'El Nino.' ... I don't know."
Beth Maiman is an associate reporter for MLB.com. This story was not subject to the approval of Major League Baseball or its clubs.