Denorfia helps save 'pen against Tigers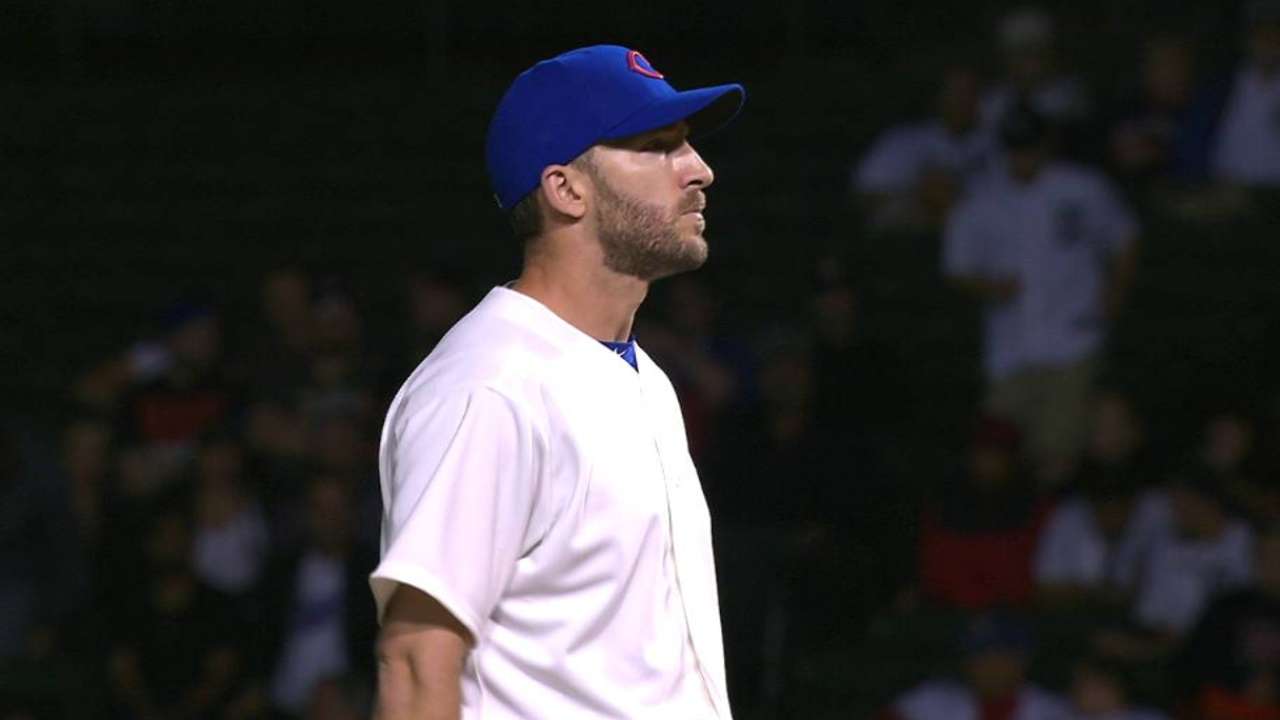 CHICAGO -- Chris Denorfia guessed that he hadn't pitched since American Legion ball, but the Cubs asked the outfielder to get the final out in the ninth inning of Wednesday night's 15-8 Cubs loss to the Tigers.
In his 777th career game, Denorfia made his first appearance as a pitcher. The Cubs were trailing, 15-7, James Russell had thrown 45 pitches in 1 2/3 innings, and manager Joe Maddon wanted to save his bullpen.
"I've maybe thrown two innings in my entire life," Denorfia said. "You look at the scoreboard and see where we're at. The thought crossed my mind the inning before. [Bench coach Dave Martinez] asked me if I would, and obviously, I'd do whatever they want me to do.
"I went out there and just made it up," Denorfia said of his repertoire. "I was absolutely terrified. It looks completely different from that side. It looks way farther away. It was fun on a not-so-fun day."
His first pitch to the Tigers' Jose Iglesias flashed as a 53-mph fastball on the video scoreboard. He got Iglesias to ground out on the next pitch, which registered at 57 mph. Denorfia didn't peek at the velocity reading.
"I didn't look at anything," Denorfia said. "I didn't know who was hitting. I just was trying not to throw harder than 70 [mph]. I threw 53, so I figured I was pretty safe."
Denorfia is the second position player to pitch this season for the Cubs, joining catcher David Ross, who did so May 9 in a 12-4 loss to the Brewers and again July 26 in an 11-5 loss to the Phillies.
Denorfia will be happy to return to his full-time job as an outfielder. A fan near the Cubs' bullpen razzed him a little during his warm up.
"One guy asked me if he could see my fastball, and I said, 'That's all you're getting tonight,'" Denorfia said.
Carrie Muskat is a reporter for MLB.com. She writes a blog, Muskat Ramblings. You can follow her on Twitter @CarrieMuskat and listen to her podcast. This story was not subject to the approval of Major League Baseball or its clubs.