Future CF Jankowski arrives as Venable departs
Notes on Kemp, Shields, Norris, Upton Jr.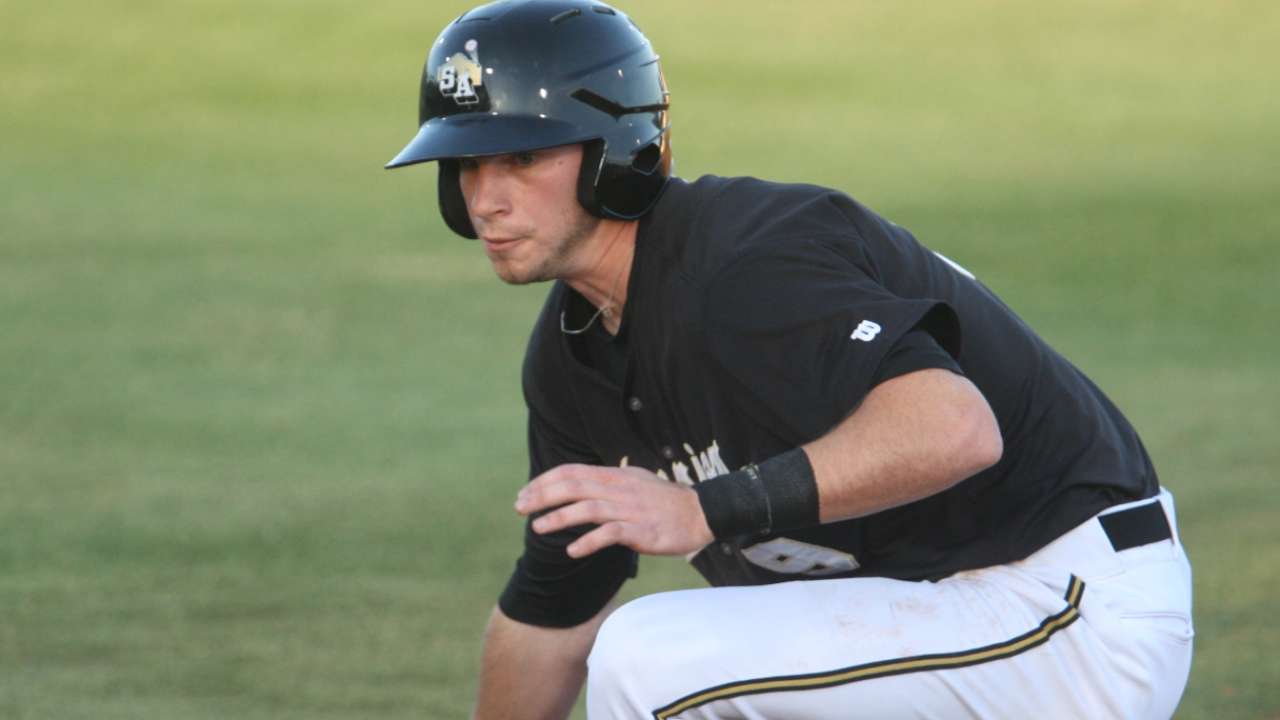 Bill Center, longtime sportswriter for U-T San Diego, is an employee of the Padres.
Change never stops in baseball. Old is constantly giving way to the new. The game is in a constant state of flux.
The Padres got a large dose of that Tuesday when the club's most tenured player was traded away to create an opening for one of the organization's top prospects.
Farewell, Will Venable, a Padre since 2008 who was a leader in the clubhouse and the community, in addition to being a multi-talented baseball player.
Welcome, Travis Jankowski, who, if all things go right, could be the Padres center fielder and leadoff hitter of the future.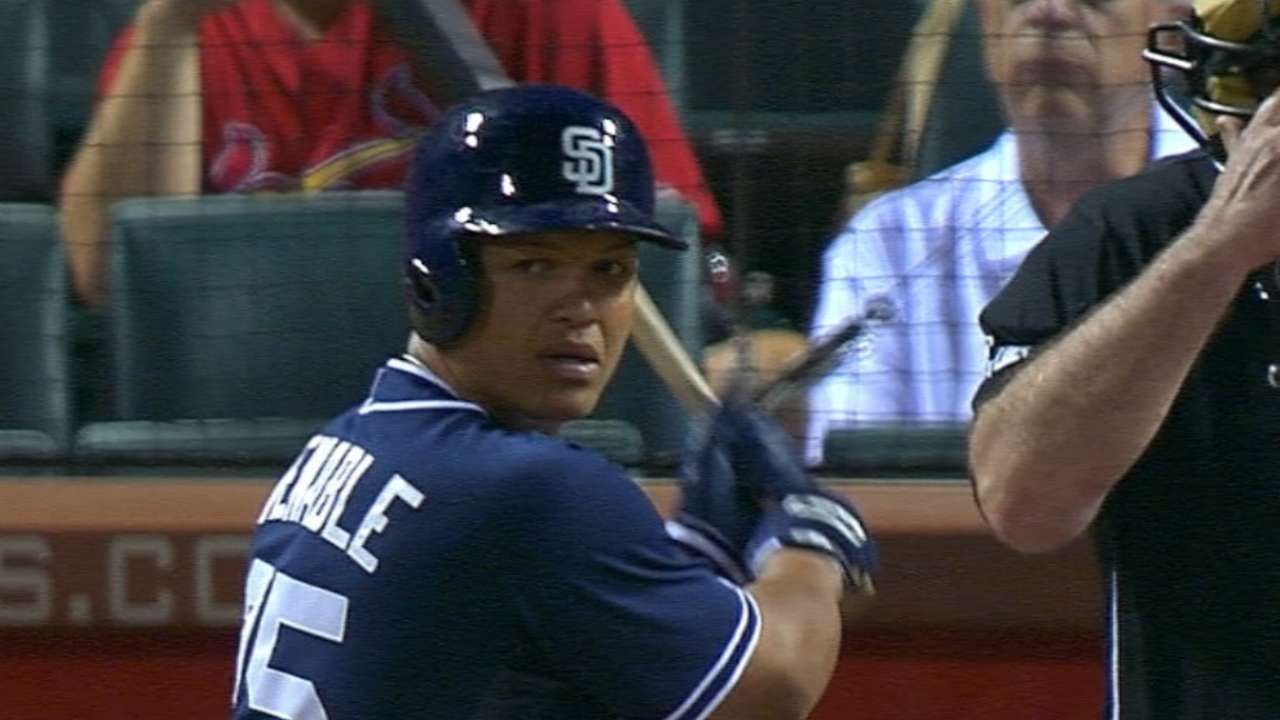 Of course, we don't know what the future brings.
But Jankowski, who turned 24 on June 15, carries much promise. The 44th overall pick in the 2012 Draft out of Stony Brook College, in the Minors Jankowski has shown the ability to get on-base, run and play an excellent center field.
In a 2015 season that saw him start for Team USA in the Pan American Games, as well as play in the Texas League All-Star Game, Jankowski was hitting .335 between Double-A San Antonio and Triple-A El Paso with 32 steals and 69 runs scored in 97 games before being promoted to the Padres.
In 24 games with El Paso in his last stop before getting the call from the Padres on Tuesday, Jankowski was hitting .392 with a .464 on-base percentage. He had nine steals in 12 attempts.
An All-American in college at Stony Brook, the 6-foot-2, 190-pound Jankowski hit .288 with 71 steals -- the fourth-highest total in the Minor Leagues that season, and the ninth-highest, single-season total in Padres' Minor League history -- for Single-A Lake Elsinore.
Jankowski missed most of the 2014 season after suffering a broken wrist crashing into a wall while at Double-A San Antonio. He started this season with the Missions, and he hit .316 with 23 steals in 73 games with the Missions before being promoted to El Paso one game after returning from the Pan Am Games.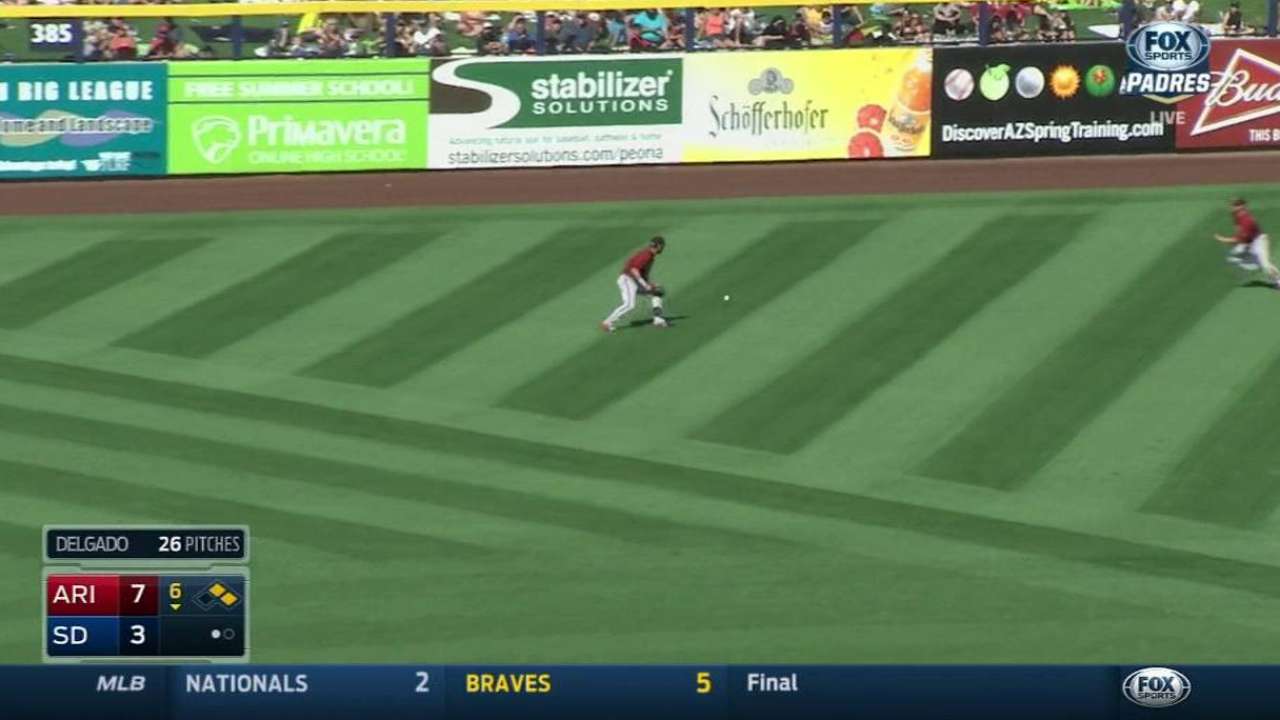 Scouts rate Jankowski as a plus in plate discipline (as many walks as strikeouts this season), speed and outfield defense.
"His speed and defense are the first strengths that come to mind," interim manager Pat Murphy said of Jankowski. "He's more of a slasher than a pure hitter. He has great energy. We didn't bring him up to have him sit on the bench."
Venable's biggest assets were his versatility and personality.
The 32-year-old graduate of Princeton had been with the Padres since the 2008 season, and he is one of four players in franchise history to be named both the Padres Most Valuable Player (2013) and winner of the Chairman's Award (2012) for community service.
As a player, Venable hit .252 with the Padres in 918 games with 81 homers and 304 RBIs. He ranks sixth on the Padres' all-time list in games played, tied for third in triple (39) and eighth in steals (130).
His best season came in his MVP season when he batted .268 with 22 doubles, eight triples, 22 home runs, 53 RBIs, 22 steals and 64 runs scored. He set career highs in runs, hits (129), homers and RBIs. He set a one-season record (tied by Justin Upton) of 15 home runs at Petco Park.
Venable was extremely popular with Padres fans, and he worked on numerous community projects -- most notably with the Monarch School for homeless children.
If all goes right, Jankowski will replace Venable as the Padres lineup. But he'll never erase Venable's memory with Padres' fans.
FROM THE SCORECARD
• Right fielder Matt Kemp was 2-for-4 with a sacrifice fly Tuesday night, and he is 17-for-43 (.395) during an 11-game hitting streak that equals the longest by a Padre this season. Included in the streak is the first cycle in Padres history, three home runs and 11 RBIs. It is the 14th streak of 10 games or longer for Kemp in his career. His 30 go-ahead RBIs this season lead the Major Leagues, and since the All-Star break, he is hitting .321 with five doubles, a triple, six home runs and 23 RBIs in 109 at-bats.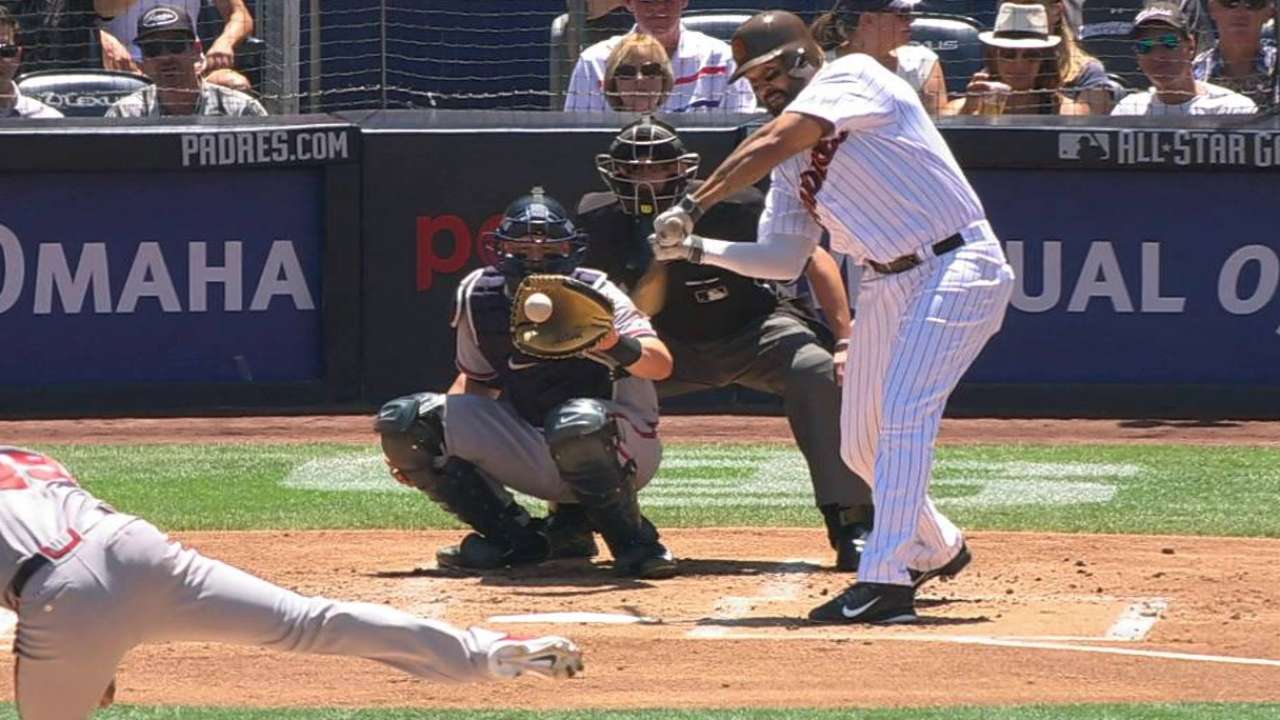 • Right-handed starter James Shields worked six shutout innings Tuesday night to pick up his second win since the All-Star break. Shields is 5-2 in 13 starts at Petco Park this season with a 2.78 ERA and 95 strikeouts in 81 innings. Shields is tied for third in the National League with 174 strikes and fourth in strikeout-per-nine-innings (9.8).
• Center fielder Melvin Upton Jr. has delayed Jankowski's debut for at least a day. Upton Jr. had the seventh multi-homer game of his career Tuesday night -- and his first since June 15, 2013 -- going 3-for-4 with two homers and five RBIs. Since July 7, Melvin has hit .295 (23-for-78) with three doubles, two triples and four home runs for 11 RBIs.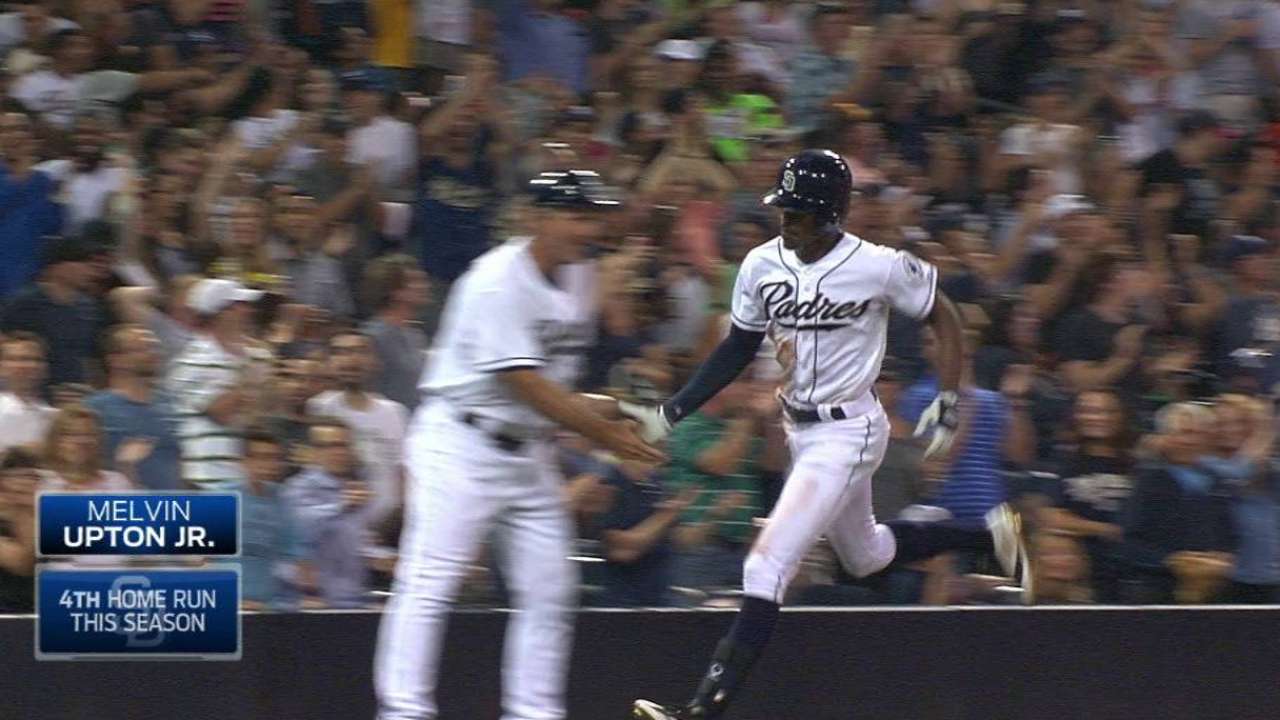 • Catcher Derek Norris had two doubles in four at-bats Tuesday night to extend his hitting streak to a season-best seven straight games (10-for-26 with five doubles and a RBI). Over his past 17 games, Norris is hitting .365 (23-for-63) with six doubles and two homers for nine RBIs. His 27 doubles are tied for the third-most by a Padres catcher in franchise history and the most in the Major Leagues by a catcher this season.