Florimon DFA one night after walk-off
Move clears room for Josh Wall, who helps a taxed bullpen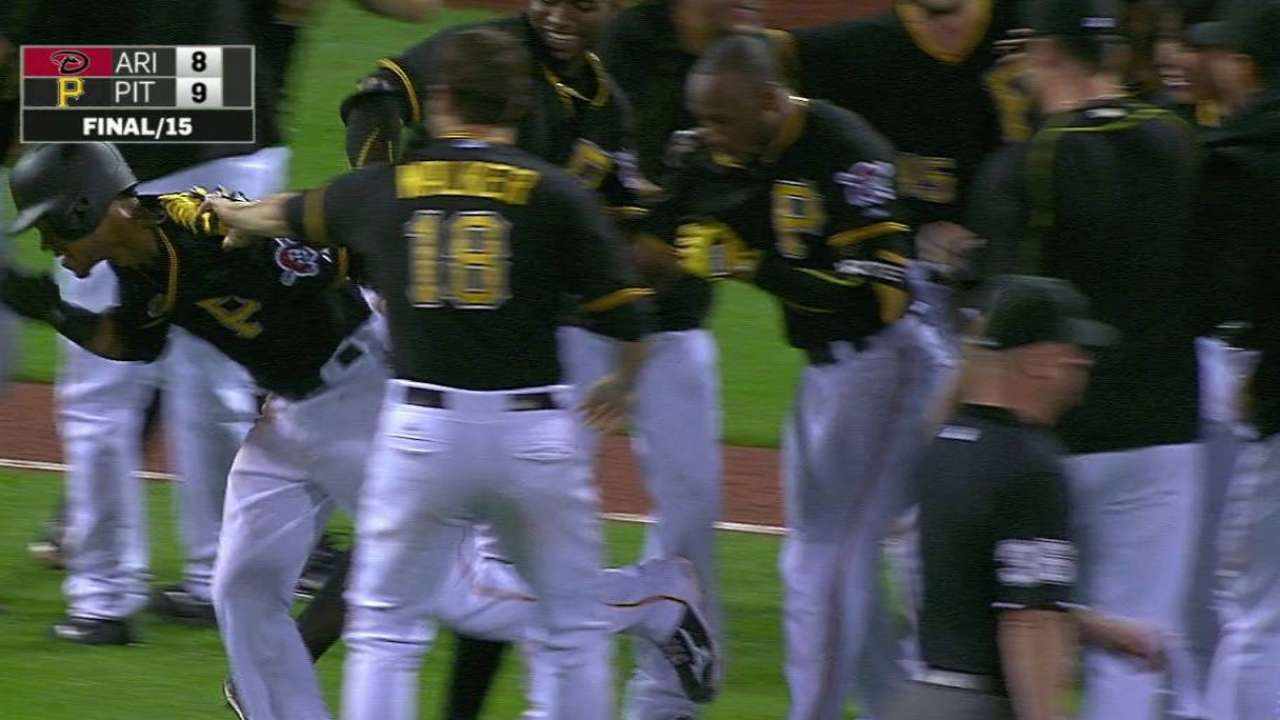 PITTSBURGH -- Pedro Florimon was the Pirates' hero Tuesday night, providing a walk-off triple in the bottom of the 15th inning to beat the D-backs. On Wednesday, he was designated for assignment to make room for right-handed reliever Josh Wall.
That's quite the 180.
Florimon's game-winning triple put to rest a contest lasting more than five hours.
Of course, it was the game's length that played a hefty role in his demotion. The Pirates' bullpen -- already taxed heavily entering the Arizona series -- shouldered the load, with Joe Blanton and Arquimedes Caminero tossing three innings each.
Plus, the walk-off was Florimon's second hit in 19 at-bats this year (a .105 batting average).
On paper, the move makes sense. Emotionally, though, Pirates manager Clint Hurdle said that conversation is a challenging one to have.
"I told him, the benefit for me, is I'm glad we're having a hard conversation," Hurdle said. "I'm glad you helped us win the game last night. I'm glad your hard work paid off. I was happy to see guys jump up and down on you. I was happy to hug you after the game.
"Here's the harder part, and here's the decision we've decided to make."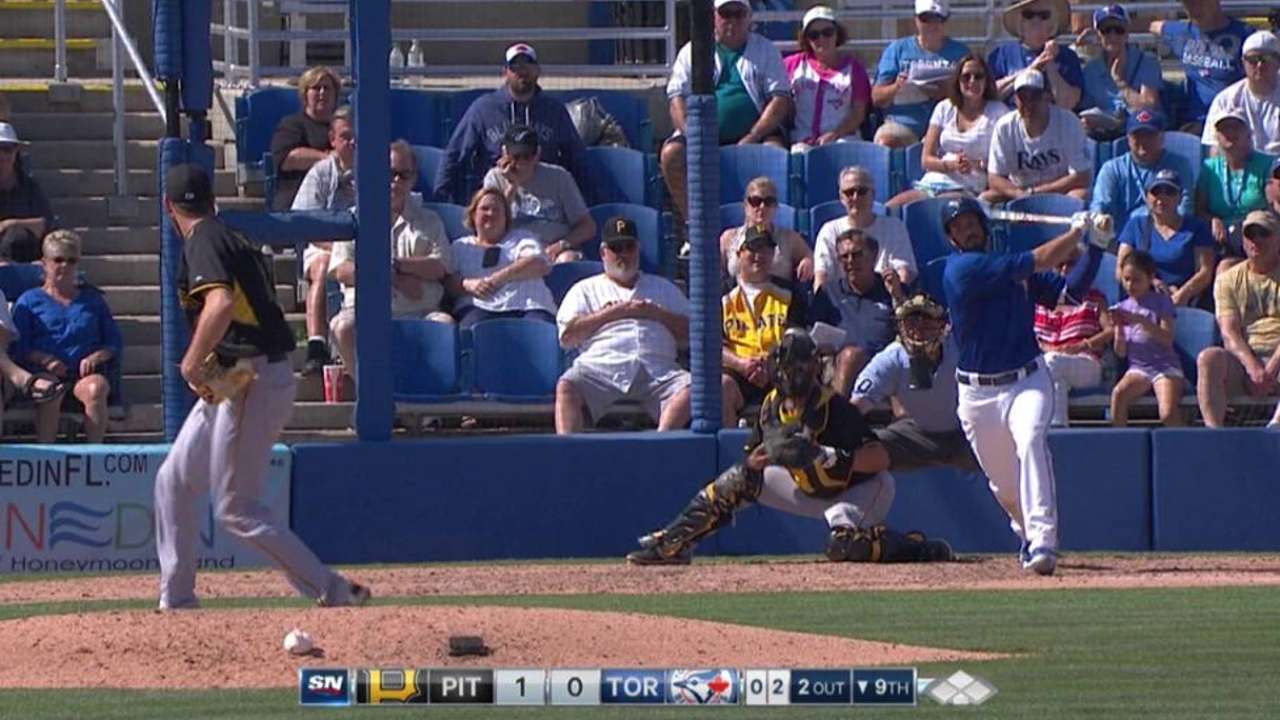 Meanwhile, Wall comes to Pittsburgh toting a 2.93 ERA in 24 appearances for Triple-A Indianapolis this season.
In fact, Wall was gathering his things and moving out of his apartment when he got the callup news from Indy manager Dean Treanor late Tuesday night.
"I was actually already packing up my car anyway," Wall said. "So I just went over, got my stuff at the field, and headed this way."
Hurdle said the 28-year-old right-hander will be used as an innings-eating, length option out of the bullpen. Wall has a 2.45 ERA in five appearances of two innings or more this year in the Minors.
Wall spent Spring Training with the Pirates this year after making appearances for the Dodgers and Angels from 2012-14. In that span, he allowed 23 earned runs in 13 1/3 innings.
But Wall said he has since made mechanical changes and feels like he currently has good command over his slider and fastball.
"This could be an opportunity for us to actually get a read on what kind of improvements he's made," Hurdle said.
John McGonigal is an associate reporter for MLB.com. This story was not subject to the approval of Major League Baseball or its clubs.