Mets could skip Harvey's start on Sunday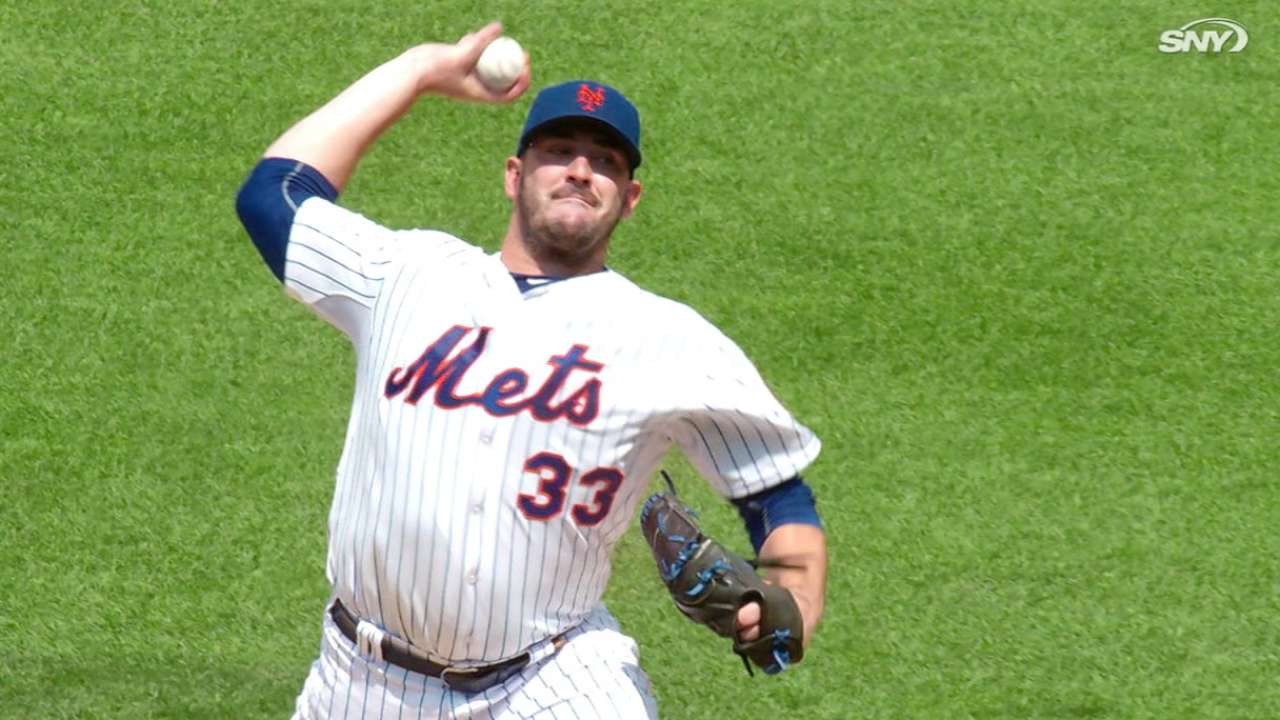 BALTIMORE -- Mets manager Terry Collins has discussed skipping starts for some of his young starters to ensure their arms are fresh for September. That plan could come into action as early as this weekend.
Collins said it's possible that New York may skip Matt Harvey's Sunday start against Colorado. No decision has been made yet, but Collins and Mets pitching coach Dan Warthen will discuss the matter on Thursday and come to a decision on Friday.
"The only thing as a bearing is when you are going to do it," Collins said. "It doesn't matter if you are ahead or behind. There has to be a time frame of when you think is best. We've come up with an idea that we think is best so we'll see if it works."
Harvey sits at 154 innings pitched through 119 games this season, and the Mets want to limit his innings to 190 in his first season back from Tommy John surgery. If New York were to skip Harvey on Sunday, right-handed pitcher Logan Verrett would make the spot start after being recalled from Triple-A Las Vegas on Tuesday.
Verrett is still available out of the bullpen on Wednesday, however. If the Mets do decide to go with Harvey and skip a later start, left-hander Steven Matz will come into the equation as he continues to rehab a partially torn lat muscle on his left side. Matz will likely rejoin the team when rosters expand on Sept. 1.
"We are trying to decide if we are going to skip guys, should we do it right away and then it's cleared up and we can get back in the routine, or do we wait and pick a different time after Sept. 1 when we add the extra pitching," Collins said.
Connor Smolensky is an associate reporter for MLB.com. This story was not subject to the approval of Major League Baseball or its clubs.