Snider returns to Bucs on Minor League deal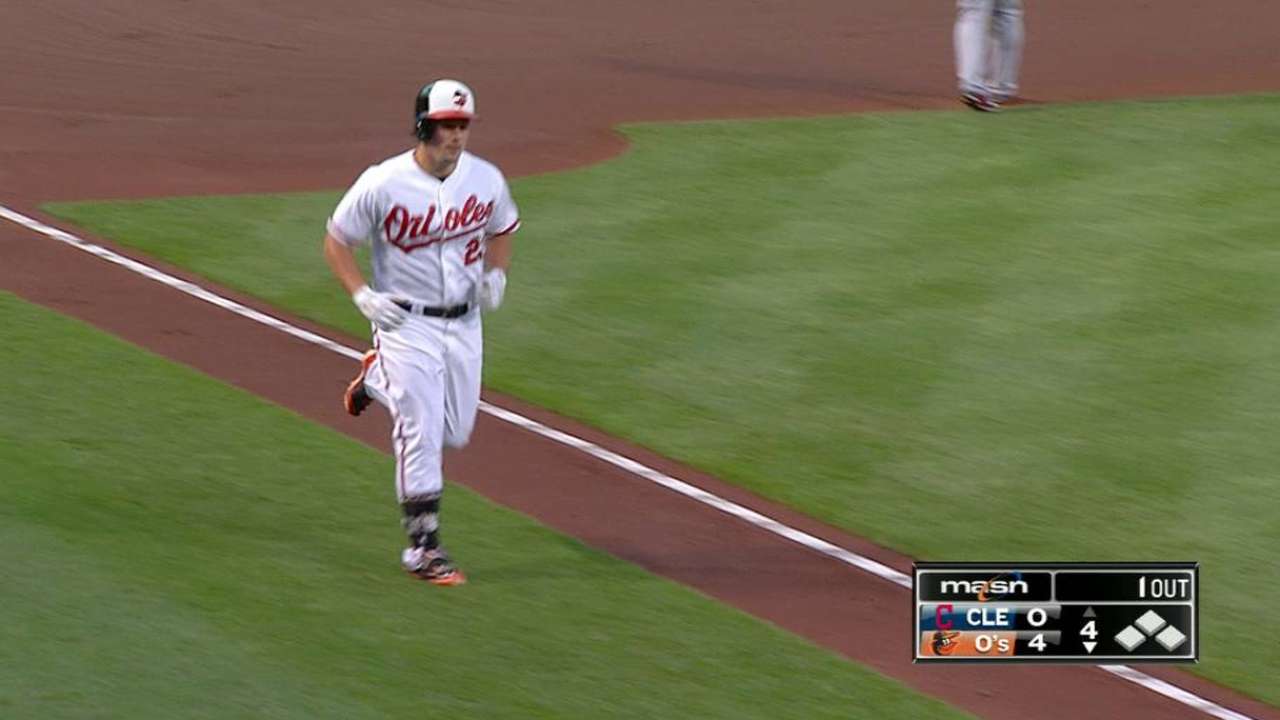 PITTSBURGH -- Travis Snider is coming back to the Pirates.
The 27-year-old outfielder, who played for Pittsburgh from 2012-14, has agreed to rejoin the Bucs on a Minor League deal, an industry source confirmed to MLB.com on Wednesday. Snider will report to Triple-A Indianapolis.
The deal has not been officially announced, but Pirates manager Clint Hurdle said the Bucs "are intending to sign" Snider, who is scheduled to meet the Triple-A club in Charlotte, N.C., on Thursday.
Snider played a part in the Pirates' success last season, when he hit .264/.338/.438 with 13 homers and 38 RBIs in 140 games. The left-handed hitter was particularly strong down the stretch, batting .288 with an .880 OPS in the second half.
"We've seen him for a long period of time. We saw him probably capture the best 2 1/2 months of his career here," Hurdle said. "He needs to get some playing time in [at Triple-A]. He needs to sharpen the skills.
"We've got history with him. Just get him out and get him playing, see how that bat can show up."
The Pirates traded Snider to the Orioles this past offseason in exchange for Minor League lefties Steven Brault and Stephen Tarpley, who have thrived in their first season in Pittsburgh's system. Tarpley is the Pirates' 24th-ranked prospect, per MLBPipeline.com, while Brault checks in at No. 25.
Meanwhile, Snider hit just .237/.318/.341 with three home runs and 20 RBIs in 69 games for Baltimore. He was released by the O's on Saturday.
Hurdle said the Pirates' first goal is just to get Snider on the field. He has only played in one game since July 28.
By signing Snider to a Minor League deal, the Bucs do not yet have to place him on their 40-man roster. He would appear to be a likely addition when active rosters expand on Sept. 1, at which point Pittsburgh would have to clear a 40-man roster spot for Snider.
Whenever Snider is ready, he could provide the Bucs with a backup at either corner-outfield spot and a left-handed pinch-hitting option off the bench.
"And in a pinch, a left-handed reliever late," Hurdle said with a smile, recalling Snider's one-inning pitching debut against the Reds on June 18, 2014.
Adam Berry is a reporter for MLB.com. Follow him on Twitter at @adamdberry. This story was not subject to the approval of Major League Baseball or its clubs.